We're nearing the end of January — can you believe it?! — so that means February, the month of love, is almost here. For us beauty lovers, this means keeping an eye out for Valentine's Day-related releases. Lucky us, fragrance and makeup brand BYREDO is one of the first brands to release a V-day and love-inspired beauty collection. Ready to fall in love with "First Emotions"?
It's inspired by the "drunk in love" feeling, amongst other emotions, you experience at the start of a romantic relationship. Curious to know how they interpreted it? Read on to know more about its products, pricing, and availability in Singapore.
BYREDO First Emotions Collection products
The collection is the first one developed under the expert guidance of Lucia Pica, who previously worked for Chanel before joining BYREDO Beauty as its Creative Image & Makeup Partner.
"The 'First Emotions' makeup collection is essentially about that first being in love state," Lucia explains. "The primal power of emotions is reflected in the colours. There is light and excitement in the gold and something darker in the burgundy. There are the different tonalities of love; the different facets — erotic, sincere, unconditional, even unrequited."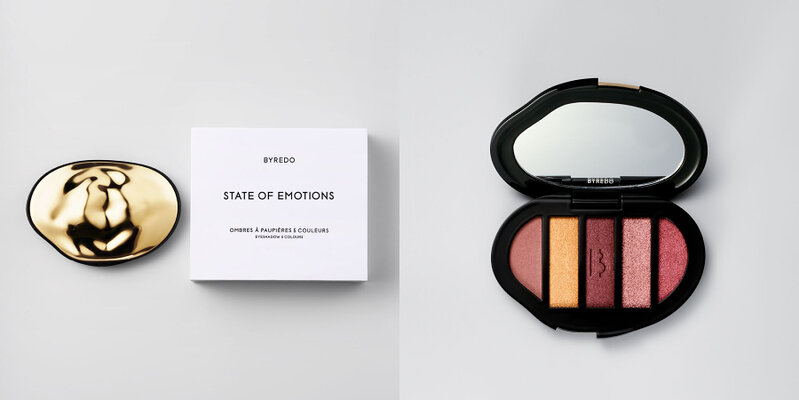 For the month of love, Lucia and BYREDO team highlight rich brown and iridescent rose hues. The collection includes five products: an eyeshadow palette, eyeliner, two shades of lipstick, and mascara.
You'll fall in love with the Eyeshadow 5 Colours State of Emotions palette which features five metallic and shimmery shades in burnished browns, burnt rose and gold that are perfect for creating romantic and everyday eye makeup looks. The creamy formulas are designed for "instinctive application" meaning they're easily blendable with your fingers or a brush. The palette comes in the brand's gold metal 'raindrop' compact.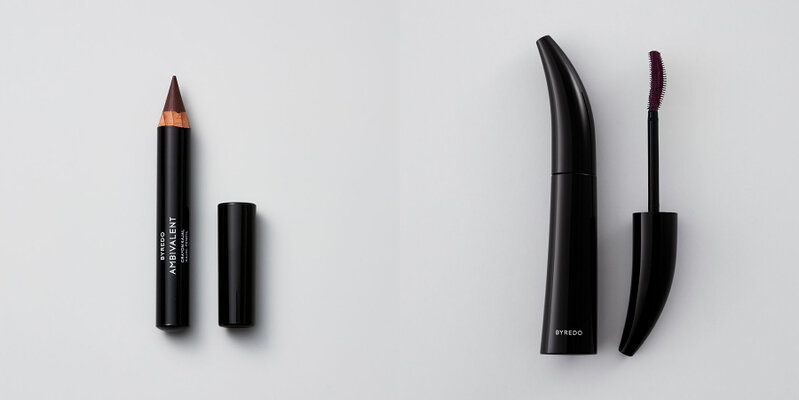 Planning a sultry look for date night? Amp up your eye look with dramatic eyeliner. The Kajal Pencil Ambivalent is a 100% vegan pencil eyeliner with a mix of brown, burgundy, and red hues. You can use it to line your waterline and lash line for a feline siren gaze or smudged as an eyeshadow for a vampy, smokey look.
Finish off your eye makeup with the Mascara Mixed Emotions to add volume and curl to your lashes. It also has a subtle burgundy-brown colour that gives a soft, sophisticated finish.
The last piece in the collection is lipstick, which comes in two romantic shades and a lightweight, non-drying formula. No dry-looking lips here, just luscious, kissable pouts!
Transported is in Valentine's signature colour, a lovely matte red that's designed to suit all skin tones. Its creamy formula — which is infused with waxes, silica and bamboo stem — promises to deliver full-colour coverage in one stroke and a lasting velvety, non-bleed finish as the day goes on.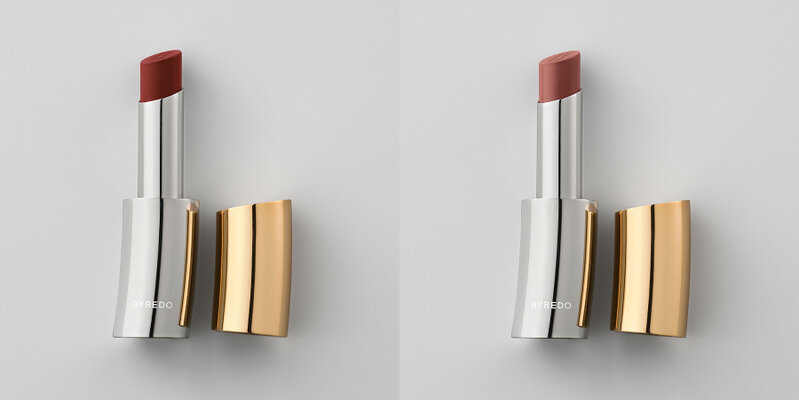 The other shade, On The Fence, is a matte nude that is a subtle, but still sexy, counterpart to Transported. We can't wait to see if this shade will be stocked in Singapore in the future.
Lucia recommends lightly tapping the lipstick, instead of swiping it directly on your lips, for a more discrete wash of colour that will wear off sophisticatedly while you eat. Both lipsticks come in a silver-gold metal casing that mimics the shape of a bamboo shoot.
Price and where to buy it in Singapore
Prices for the collection range from SGD52 to SGD116. It's now available in Singapore through escentials.com. Keep an eye on this space for any updates on in-store availability via BYREDO Singapore boutiques so you can see the products in person!
(Cover photo from: @officialbyredo)
Want to practise self-love? Check out the Tatcha Forest Awakening Body Collection which promises to uplift your mood and nourish your skin.
Comments, questions or feedback? Email us at [email protected].