A day in the life of a local beauty-preneur may sound exciting and glamorous at first — Playing with makeup! Overseeing photoshoots! Discovering new skincare ingredients! However, plenty of hard work goes behind the scenes to create safe, effective products — not forgetting thoughtfully designed packaging — that meet customers' needs and wants. Furthermore, with the numerous challenges that the new normal has brought us, running a thriving beauty business is far from easy, to say the least.
So, what's life really like to be a beauty-preneur? We checked in with six inspiring female beauty brand founders from Singapore, Malaysia and the Philippines, who filled us in on their daily #workfromhome situation.
Xenia Wong of Sigi Skin (Singapore)
"My beauty routine has been super fuss-free and easy nowadays. I rarely put on make-up these days due to frequent mask-wearing, so I just keep things really simple," revealed Xenia Wong, founder of Singaporean skincare brand Sigi Skin. The brand offers vegan, anti-pollution skincare products that are powered by superfood ingredients and counts celebrity makeup artist Daniel Martin among its fans.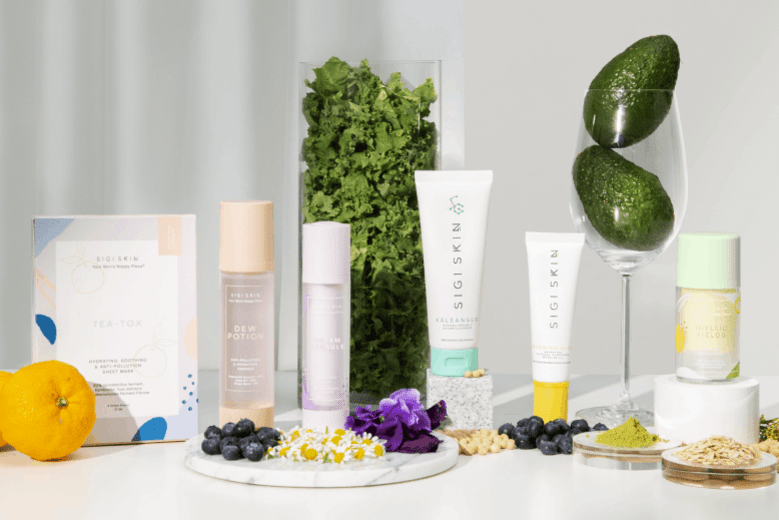 Xenia starts her day with her morning skincare ritual "before anything else" and it's her secret to "getting ready for the day ahead." She begins her workday with a cup of coffee and loves to have notebooks within arm's reach to jot her notes down. Xenia also created her own self-care ritual earlier this year since spending more time working from home, which involves taking relaxing baths to help her de-stress and clear her mind.
To keep her physical health in check, Xenia also makes time for a weekly fitness session with her personal trainer. "I've been hitting the gym for a few years now. Rather than achieving an ideal figure, we're working towards getting stronger and fitter," she shared.
Ashley Yong of Two Halves (Singapore)
"I'd like to tell you that I have a fixed schedule, but do you know what it's like to have an 8-month-old baby?" confessed Ashley Yong, the co-founder of Singaporean skincare brand Two Halves. Two Halves was founded in 2019 and offers vegan-friendly skincare products for those with sensitive and sensitised skin.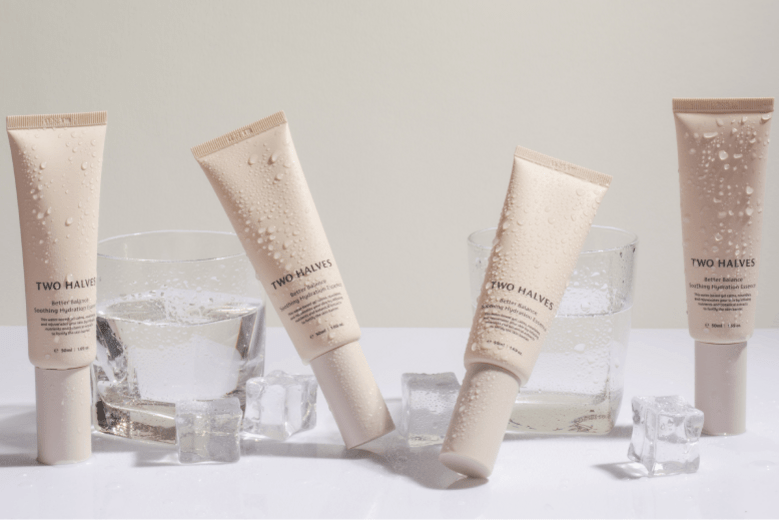 Ashley's idea of a "good and uninterrupted" day begins with catching up on emails while she helps herself to a piping hot brew. However, she admits that a more realistic depiction of a day in her life would involve her trying to "squeeze in whatever pockets of time" she has to work while juggling babysitting duties. The new mum also adds that winding down is "really important" in her self-care routine and it's something she values even more after having a baby: "I'm all for at-home beauty devices! They're great for a quick skin perk-me-up," shared Ashley.
Ika Yahiya of OLUMES (Malaysia)
"Working from home? It all depends on one's self-discipline and motivation. I initially had to juggle between assisting my daughter with her online schoolwork and running a beauty business from my home desk," revealed Ika Yahiya, the co-founder of Malaysian multi-functional skincare brand OLUMES. The brand's products are formulated with Kalalit extract — a star ingredient that's celebrated by the Bornean Kadazan-Dusun people for its natural healing properties.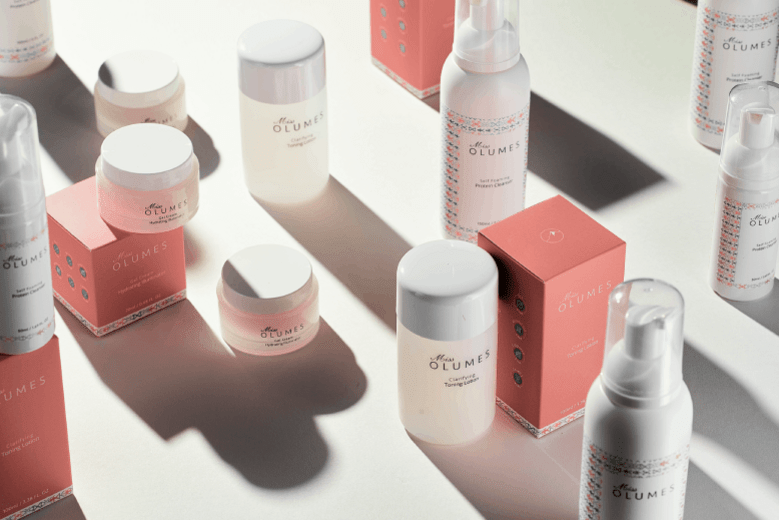 The busy mum shared that she and her team were able to implement a cloud project management system that allows them to complete their tasks within a set time frame; thus giving them more flexibility to plan their schedules. "I do enjoy working from home for this reason. It's more relaxing and gives me more time for self and family love!" shared Ika.
After a long, productive day, Ika likes to spend her evenings with a 15-minute quick run and 30-minute circuit training session. "Working out leaves me feeling refreshed," she explained. She also enjoys listening to her favourite songs as it's a form of "escapism and relaxation" for her.
Yifon Law of Lips Carpenter (Malaysia)
"What's funny is when I left my corporate job and founded Lips Carpenter, people around me assumed that I would be 'chilling' and not be doing as much. However, the reality is that I'm so busy running this business that I don't really have the time to enjoy a proper breakfast," confessed Yifon Law, who founded the Kuala Lumpur-based personalised beauty brand in 2018. Lips Carpenter prides itself on producing made-to-order lipsticks and lip care products to better suit customers' specific preferences, which in turn help to reduce wastage as well.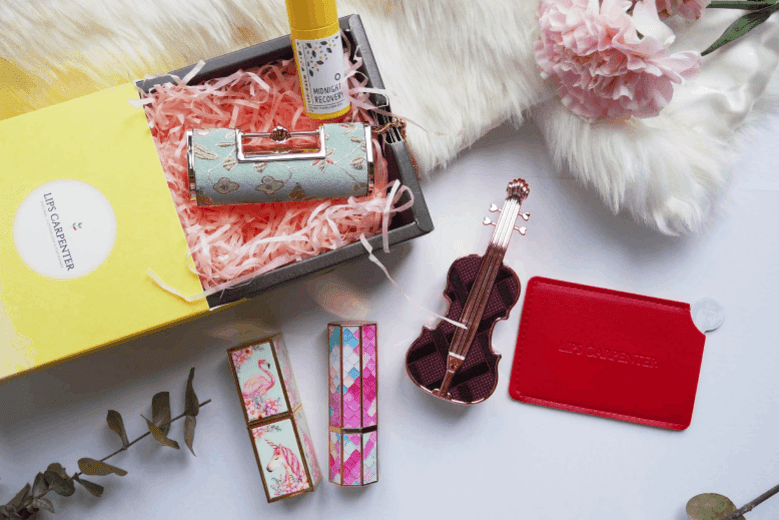 "My schedule can get pretty packed at times! Within the same day, I'd find myself going from working on marketing plans and conducting idea brainstorming sessions with the team to getting hands-on for our photoshoots," shared Yifon. As for the number one lesson that she's learnt about building a business? "Nothing comes easy and it's completely all right to make mistakes. Embrace failure. Learn and grow from it," she advised.
Jasmine Ang of Issy & Co. (Philippines)
"As a mother of two, my daily routine is pretty much occupied by my kids. You'll always see me hanging out with them whenever I'm not working," shared Jasmine Ang, the CEO and founder of Filipino beauty brand Issy & Co. Jasmine created Issy & Co as she wished to "create wearable products that'll help others to achieve their beauty goals with minimal effort at a minimal cost." Whenever she's back at her work desk, Jasmine likes to surround herself with images and mood boards to keep herself inspired.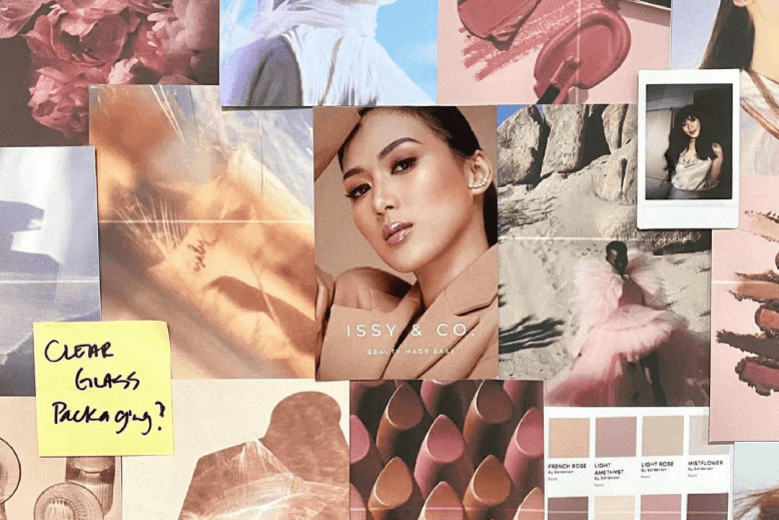 Apart from being an ardent supporter of her own line of cruelty-free products, Jasmine revealed that she's also "particularly obsessed" with the Aesop Resurrection Aromatique Hand Balm and hence, has it with her at all times. "My hands have started to get really dry since the start of the pandemic, given how frequently we've had to wash and sanitise our hands," she explained.
Reflecting on the success that Issy & Co. has received thus far, Jasmine remains grounded by keeping her mum's advice close to her heart. "My mum always told me: 'Appreciate how far you've come and then keep going.' It's the best advice that I've ever been given," she concluded.
Rizza Lana-Sebastian of Lana PH (Philippines)
"I believe in holistic self-care as an entrepreneur. I love taking care of myself so I can take care of others and my company," shared Rizza Lana-Sebastian, the founder of Filipino all-natural skincare brand Lana PH. As a firm practitioner of mindful entrepreneurship, Rizza deeply cares about her physical and mental health. She kicks start her day by working out before tucking into a hearty breakfast. Then, she helps herself to an iced oat milk latte while meditating and journalling.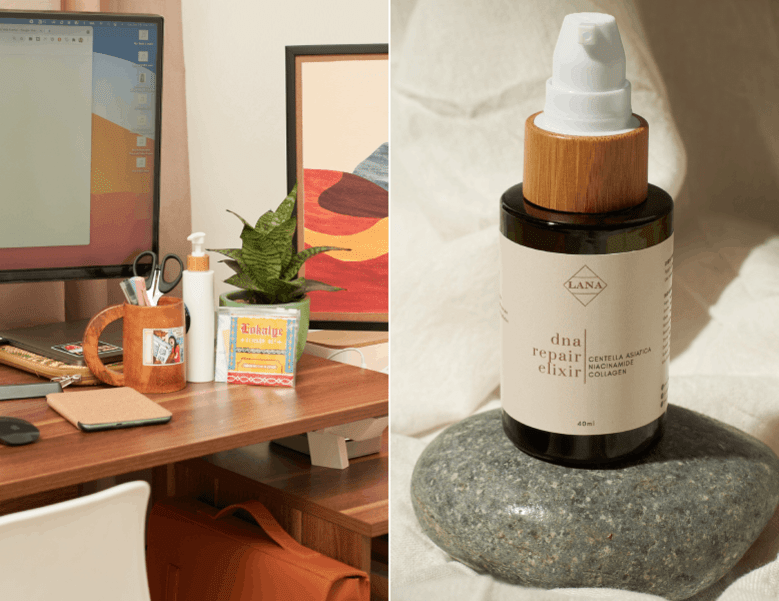 And for the final step in her pre-work routine, Rizza makes time to apply her skincare products without forgetting to include the Lana PH DNA Repair Elixir. "It's something I can never live without," she added. Rizza's office desk is kept clean and tidy as she believes that "a clear space is a clear mind."
Which of these beauty founders were you most inspired by?
(Cover photos from: Lana PH and Sigi Skin)
Next, get to know these three creative Southeast Asian artists who are shaking up Instagram.

Comments, questions or feedback? Email us at [email protected].