Homegrown brands face a lot of adversities. Contending with numerous established brands, both local and international, it can be quite intimidating to venture into this industry — perhaps, especially in the skincare industry. Nobody understands this better than Nicolas Travis, the CEO and founder of homegrown Singaporean skincare brand Allies of Skin. Coming from a country where the best skincare brands are readily available, he took the plunge to build a beauty start-up back in 2016.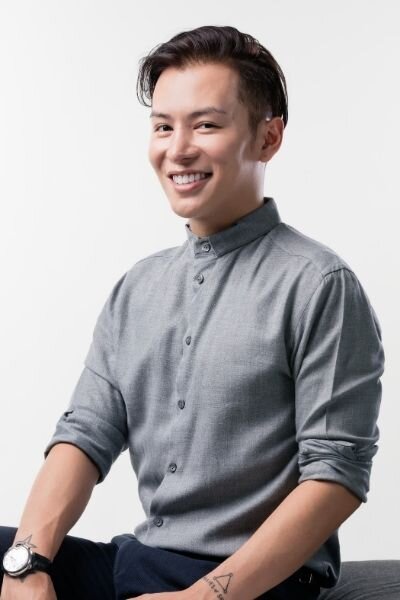 Now, his products (which have expanded to a total of 10) are available in 29 countries and have found a loyal following in the US and the United Kingdom. He also recently launched a new brand called PSA that targets millennials and Gen Z consumers. Four years since he launched Allies of Skin, Nicolas shares how he was able to attain global success, the importance of transparency, and more.

From local to global success
"It's been exhilarating and humbling," Nicolas shared. "I'm so proud to be Singaporean and to be able to represent Singapore in the global beauty space is something I'm grateful for every day."
The 32-year-old entrepreneur and 2017 Forbes 30 Under 30 honouree battled with acne growing up — though his clear skin now is a testament to the efficacy of his products — and this inspired him to venture into creating his own skincare products. "My goal from the beginning was to create a global beauty brand that people could trust. I started with one product because that's what I could afford but it worked out for us."
These days, you'll find Allies of Skin products almost everywhere. "We are the only Singaporean beauty brand sold in 29 countries," he proudly shared. Allies of Skin's international retailers include Sephora Europe and ASEAN, Harrods, Selfridges, SpaceNK, Cult Beauty, Revolve, and Anthropologie among others.
"We had no marketing dollars so all the growth we've had was solely based on the fact that we had products that provided visible results and support from these great retailers believing in us," he added.
But it wasn't all roses and confetti in the beginning. "In the same vein, because this is my first beauty start-up, we've had to make many mistakes for the first time and fall on our faces. But in life, I live by this motto: 'Fail fast and recover faster,'" Nicolas said.
Allies in success
Nicolas wasn't alone on his journey to success. Aside from the retailers that made his brand available internationally, he had a lot of people who helped him grow Allies of Skin to what it is today. "I've always loved the word 'allies'; one cannot thrive in life without having allies and people who have your back," he said.
"I've been so fortunate to have had allies since I started on this journey. From my brilliant team who took a chance on me when all I had was an idea, to my investors who believed in my vision when we just had three products, to our customers who have been with us since Day 1 and have stuck with us while we made mistakes as any startup would."
Your skin's ally
In Nicolas' opinion, the reason why their customers keep supporting the brand is that they see how the products benefit their skin. Allies of Skin products have "smart and adaptogenic formulations" that work with your skin to improve its appearance.
"This means that all our formulas are so concentrated that they deliver all the nutrients your skin needs to repair and regenerate itself. Just like how your body will take what it needs from the food you eat; we believe the skin is smart enough to do the same. So, our products adapt to the needs of your skin," he explained.
"Our formulas are smart because they don't just provide singular benefits," he continued. Take for example the Triple Hyaluronic Antioxidant Hydration Serum. Nicolas said that aside from hydration, it also has "maxed-out antioxidants that reduce inflammation (the root cause of ageing, acne and dark spots) as well as extracts to help reduce natural Hyaluronic Acid breakdown in the skin." These supercharged ingredients continue to help the skin "perform and function at its best over time — even after you stop using it."
However, it takes some time to perfect these formulas. "We've had a few formulas that we bought packaging for and then, it failed a couple of tests [since it was] too potent [or] caused some irritation and we had to go back to the drawing board," Nicolas recalled. This caused some delays in their product launches. Nicolas shared that he'd wished they launched Allies of Skin serums earlier "as they put us on the map" but stated that perfecting the formula was more important. "For example, our 35% Vitamin C+ Perfecting Serum is the world's first waterless 35 per cent Vitamin C serum and it took us 52 revisions over three years to perfect it." But with time comes wisdom, and Nicolas and his team have "learnt to be flexible and just be more relaxed around ... new releases."
The importance of brand transparency
Aside from supercharged formulations, Allies of Skin and Nicolas take pride in practising transparency. "Our customers mean the world to us and I'm always thinking of ways that we can add value [for] them." He recalled receiving thousands of messages from customers around the world, which inspired their Transparency Thursdays series on Instagram. "They had different questions but they were all themed around the desire that they wanted to know more about the brand, skincare, and the industry, in general."
Through Transparency Thursdays, Nicolas gets to directly communicate and address their customers. This has helped build an international community for the brand. "We treat our community as allies and I speak to them the same way that I want to be spoken to."
What comes next?
Leveraging on their powerful products and an engaged online community, Nicolas and Allies of Skin have big things in store for the coming months. For one thing, they're gearing up to establish a new headquarters. "We're setting up an EU HQ in Berlin to be closer to Europe and the US." Nicolas also teased that they're working on a project that will introduce the brand to dermatology practices. Aside from that, new and reformulated products will be released in the coming weeks. Safe to say, Nicolas and the Allies of Skin team has a lot planned. Global success? For Nicolas, this is just the beginning.
Allies of Skin products are available through the Sephora website and stores.
(Cover photo: Sephora Singapore)
For more stories about the creative minds behind your favourite beauty brands, click here.
Comments, questions or feedback? Email us at [email protected].