Soybean skin benefits? Yes, there are lots of them! This legume, which is widely popular in our region, isn't just found in our pantries, it's also used in many skincare products. But what is it about soybean that makes it good for the skin? We break down its skin benefits below as well as our recommendations for products that contain it.
1. Has anti-inflammatory and antioxidant properties
Aside from helping deal with hyperpigmentation and redness, soybeans also possess anti-inflammatory properties that soothe swelling, redness, and irritation. Soybeans also contain genistein which carries many antioxidants and brightening components. This is often found in skincare products that help aid in skin brightening and deal with hyperpigmentation. Genistein is also rich in fatty acids and vitamin E that help repair the skin from within.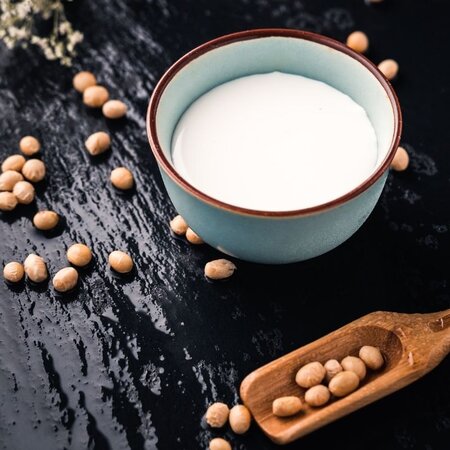 2. Reduce premature signs of skin ageing
We're still prone to UVB exposure even when at home. UVB causes damage to the outermost layer of our skin and can contribute significantly to skin-ageing — or worse, cause skin cancer. Soybeans are rich in soy isoflavones that are proven to help reduce UVB-induced damage. Isoflavones are also phytoestrogen which are compounds similar to females' natural hormone, estrogen. Incorporating isoflavones into one's beauty routine can help mimic the effects of healthy estrogen levels like increased collagen production as well as improved skin firmness and elasticity.
3. For strengthening the skin barrier
Soybean oil or skincare products with soybean ingredients also help strengthen our skin barrier. This helps our skin become more protected from harmful factors from the environment that can cause skin irritation and other skin damage.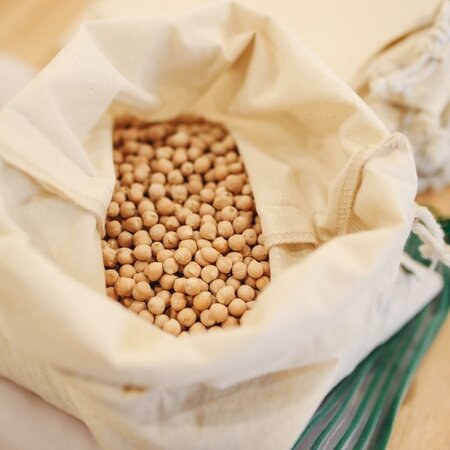 4. For retaining skin moisture and suppleness
Soybeans are especially recommended for those with dry and combination skin because of their skin hydrating effects. This is because the phytosterols they contain also help increase the body's natural production of hyaluronic acid, which traps water in the skin so it looks plump, healthy and dewy.
Soybean-infused product recommendations
This gentle daily cleanser is perfect for keeping your skin clean, deal with dullness, and be well-prepped for the next parts of your routine, while delivering long-term skin repair benefits with continued use. Get it for ~USD16.60.
2. innisfree Brightening Bio Cellulose Mask
This affordable micro-mesh face mask (USD6) infused with fermented soybean promises to improve skin health for a brighter and more radiant appearance.
3. Nameraka Honpo Soy Isoflavone Cream
This J-beauty product is great for bringing back your skin's natural suppleness and smoothness by keeping your skin hydrated inside and out. It's recommended to be used as a moisturiser or as a sleeping mask. Grab a tub for USD8.

4. Aveeno Positively Mineral Sensitive Skin Sunscreen SPF50
This sunscreen helps reduce signs of sun damage through its abundance of antioxidant properties. It's combined with naturally sourced 100% zinc oxide for optimum sun protection. It's also formulated for sensitive skin. Get it for ~USD13.75.
This makeup remover infused with avocado, soybean, and yuzu oil and enhanced with salicylic acid and mandelic acid effectively removes stubborn makeup while preventing premature signs of ageing. Get it at Sephora for SGD57.
6. Lululun Face Mask Pure Balance
This facial sheet mask contains soybean lecithin which strengthens the skin barrier and maintains skin hydration. It's available at Watsons for SGD29.90 for a box of 36.
If you've been looking to switch up your skincare routine, using products with soybeans is the way to go.
Next, check out Lancome's latest Emily In Paris beauty collection here.
Comments, questions or feedback? Email us at [email protected].