This article was first published on 12 April 2022.
Looking to dress up your nails but not sure which Muslim-friendly polish to pick? We got you! More and more brands are releasing halal nail polishes that are perfect for our Muslim sisters. It's just a matter of narrowing down the good ones that will keep your 'tips pretty while suiting your needs.


What makes a nail polish halal?
Halal nail polish (along with other halal beauty products) needs to follow two requirements. First, it shouldn't contain any ingredients from animals that weren't derived through halal methods. Next, it should be able to be permeated by water and oxygen. The reason for this is that Muslims perform wudhu, the act of washing the body, as part of their daily prayers. Regular nail polish prevents water from reaching the nails' surface, rendering the washing process 'incomplete'.
All settled? Get ready to dress up your 'tips with these 12 'breathable' or halal wudhu-friendly nail polishes you can easily get in Singapore.
1. Orly Breathable Treatment Nail Polish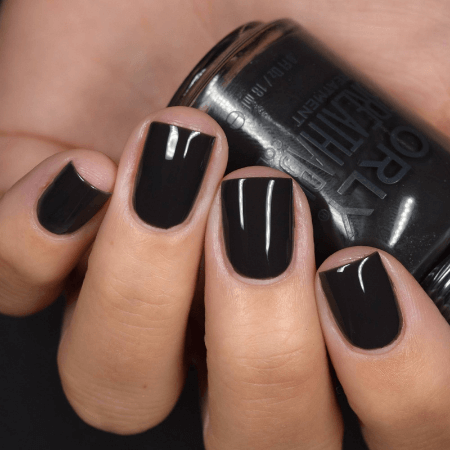 Orly is well-known for its high-performance polishes and its halal range doesn't come short of this promise. Its Breathable line delivers a high-shine finish that looks glossy with or without an additional top coat. There are also 42 shades to choose from, with chic nudes, eyecatching plums, and more.
Another reason to check it out: It has a nail-caring formula. This halal and wudhu-friendly polish has vitamin B5, argan oil, and vitamin C that keeps your nails smooth and healthy as you primp them up.
Get it on Orly.sg for SGD16.80 per 18ML.


2. Inglot O2M Breathable Nail Polish
Glossy, long-lasting, doesn't chip easy — this Inglot polish have all these and more. The high-advanced polymer in its formula not only allows oxygen and water to permeate through it, but also ensures your nails are in their best condition as you wear the polish.
Another reason to check it out: It has an extensive shade range. You'll never run out of nail looks to sport with over 80 shades to choose from.
Get it at Shopee for SGD35.90 per 11ML.
3. Zahara Breathable Nail Polish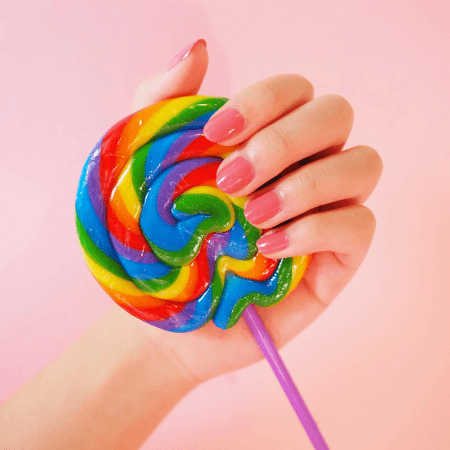 This halal and wudhu-friendly nail polish has a smooth, buildable formula that provides you with control over the application, making it great even for beginners. It also looks amazing even without a top coat (though we still recommend one to increase longevity).
Another reason to check it out: The brand has many colour-themed nail polish sets that are perfect for those who love a uniform look but still want variety.
Solo polishes are sold via Zahara.com for SGD18 per 11ML. Sets are from SGD20 to 65.


4. Maya Nail Lacquer
Maya Nail Lacquers have some of the most amazing creme polishes on the market. Many of the brand's shades are opaque at one swipe, making your nail application a lot quicker and more convenient.
Another reason to check it out: The polishes also come in fun and exciting themed sets. We recommended the gorgeous bridal collections, which are great whether you're getting hitched soon or not.
Get it on Maya's website for SGD18.90 per 11ML or SGD105 per set of six.
5. Vivre Breathable Water Permeable Nail Lacquer
These gorgeous polishes promise chip-free, glossy-looking nails for days. They are also non-GMO, cruelty-free, and vegan, and come in more than 30 shades.
Another reason to check the brand out is its quick-drying formula.
Shop it on Desertcart.sg for SGD30 per 70ML.


6. Tuesday In Love Nail Polish
This Canadian brand not only produces high-quality halal face and body products and hijab accessories, but also boasts a huge range of great halal wudhu-friendly nail polishes. You're totally spoilt for choice with this brand's wide range of shades, from nudes to reds and different finishes like cremes and metallics.
Another reason to check it out: It has an inclusive shade range. The brand even shows how each shade looks on fair, medium, medium deep, and deep skin tones on their site.
Get in on Tuesday In Love's website for SGD20 per 15ML.
7. Amara Air & Water Permeable Nail Polish
Amara's nail polish range may be small with only 10 shades, but it definitely packs a punch on quality. These picks are high-shine, provide long-lasting wear, and have an easy-to-build and non-streaky formula; the colour choices are pretty versatile for day-to-day wear too.
Another reason to check it out: The polishes are all halal-certified by The Islamic Food and Nutrition Council of America (IFANCA). This proves that despite being a small U.S. brand solely focused on halal products, it fully commits to its promise of being a friendly choice for our Muslim sisters. Totally worth supporting, right?
Get it on their website for SGD17 per 14.8ML.


8. Three Beauties of London Breathable Collection
This nail polish collection comes in 24 shades and in various finishes (cremes, metallics, and glazed). Each one contains specific adipic polyester resin that ensures high-shine and gloss that don't need a top coat in order to stand out.
Another reason to check it out: These polishes are "pro-ecology", being created from 85% bio-sourced ingredients that not only care for your nail beds but also care for the planet.
Grab a bottle (or two) from Metro.com.sg for SGD13.50 per 14ML.
9. Karma Organic Halal Nail Polish
Karma Organic is a Muslim-founded brand that creates top-quality halal and cruelty-free products, including nail polishes. Its polishes are high-shine and long-lasting and come in 29 shades.
Another reason to check it out: Their products are toxic-free and made from all-natural ingredients so they claim that it's safe for children and pregnant women (still advised to consult your doctor prior to using).
Get it from Metro.sg for SGD24 per 11ML.
10. Sienna Nail Polish
Australian nail polish brand Sienna prides itself on making vegan, plant-based, cruelty-free, non-toxic, Benzo-free, and breathable nail polishes. In addition to this, it also claims to be the first glitter-free and nano-particle-free nail polish in the world. It uses raw ingredients including sugar cane, manioc (cassava), cotton and corn that removes the potentially toxic ingredients, leaving you with nail-friendly — and a wide colourful variety of — options.
Get it from the brand's website where it ships internationally to Singapore. It's priced at SGD37 per 10ML.
11. Saba Breathable Halal & Vegan Wudhu Friendly Nail Polish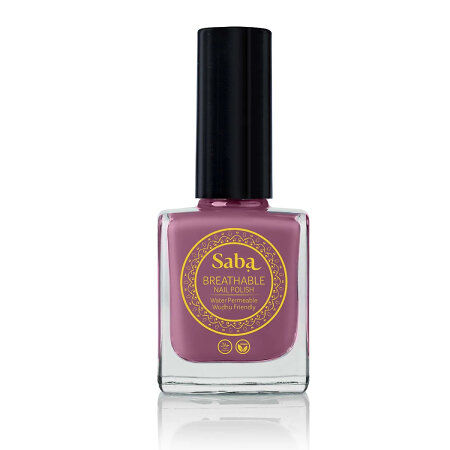 Saba, a Singaporean personal care brand that also operates in India, is known to craft skincare and body care products. But it also makes wudhu-friendly nail polishes that come in universally flattering colours.
Get it from the brand's website where it's priced at SGD20 per 12ML.
12. SO.LEK Kilat Nail Polish
Malaysian halal beauty brand SO.LEK has a breathable, water-permeable and peelable nail polish collection called Kilat. It currently includes 10 shades ranging from nudes to bolder hues and is beloved by both Muslim and non-Muslim customers alike.
Get it from the brand's website for ~SGD15 per 15ML. Orders to Singapore are shipped via Ninjavan.
(Cover photo from: @so.lek)
Next, don't forget to moisturise your hands for those 'tips to really shine. Check out these non-greasy lotions for best results.
Comments, questions or feedback? Email us at [email protected].