This article was first published on 4 July 2022.
Ever since milk tea or bubble tea grew in popularity in different parts of the world starting in Asia, it never really left the spotlight as a food trend. Obsession over milk tea even extended to fashion and lifestyle trends. We're talking about a nude-ish colour palette similar to the drink's basic colour becoming the new minimalist aesthetic instead of the usual black and white combination. However, our favourite would be the milk tea trend crossing over beauty, specifically when it comes to lipstick shades.


What are milk tea-inspired lipsticks?
Similar to the
My Lips But Better a.k.a. MLBB trend
, milk tea-inspired lipsticks are commonly in nude and deep brown shades. However, since there are
many varieties of milk tea
, milk tea-inspired lipsticks can also feature pinkish-brown colours and medium to deep caramel-toned shades.
Ready to sip boba with tea-inspired lip looks? Check out our favourite milk tea-inspired lipsticks you can get in Singapore below.


1. MAC Cosmetics Matte Lipstick in Taupe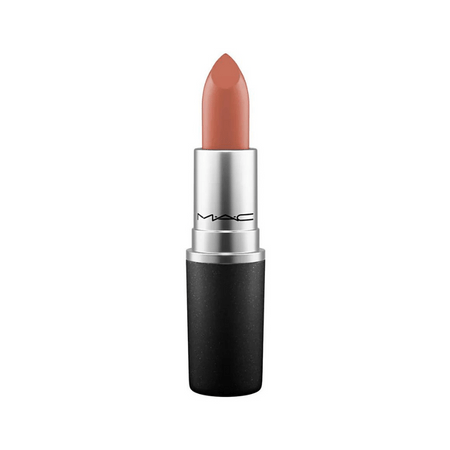 This gorgeous cool-toned lippie is a versatile nude for most skin tones. It also applies smoothly on the lips and doesn't emphasise lip lines nor creases for a luscious-looking pout. Despite its matte finish, it doesn't leave the lips looking dry and crusty either.
Another reason to love it: This MAC lipstick contains castor seed oil which helps retain moisture on the lips even through all-day wear, leaving them soft and hydrated.
Get it at Sephora for SGD33 per 3G.


2. Burberry Beauty Kisses Lipstick in No. 8 Monogram Brown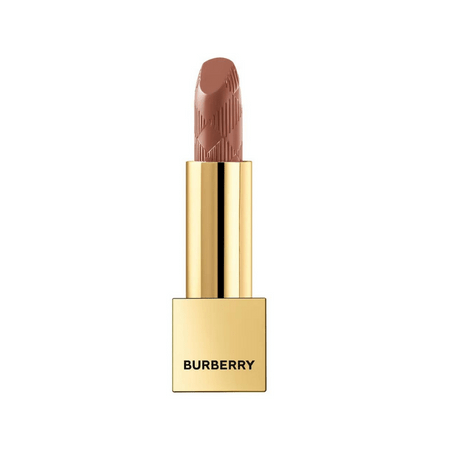 This pale nude shade that's so close to your typical milk tea colour is perfect for creating a neutral lip to go with a
'clean girl' look
. It will give the lips a nice plush look on its own but it can also be the perfect base for a glossed-up pout.
Another reason to love it: This lippie has great longevity and contains hyaluronic acid that keeps the lips hydrated and feeling moisturised throughout your wear.
Get it at Sephora for SGD55 per 3.3G.
3. Bobbi Brown Luxe Shine Intense Lipstick in Bare Truth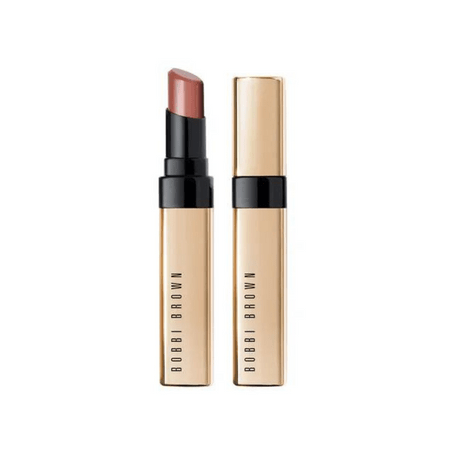 This milky brown shade gives the lips a great high-shine look minus the sticky feeling. The Dimensional Shine Magnifier Complex technology used to create the formula also gives the lips a plumper and more sculpted look. Plus, it has amazing lasting power and doesn't bleed.
Another reason to love it: This product combines vitamin E and hyaluronic acid which gives the lips some much-needed care during wear that lasts with continued use.
Get it at Sephora for SGD53 per 3.4G.


4. Pixi MatteLast Liquid Lipstick in Matte Beige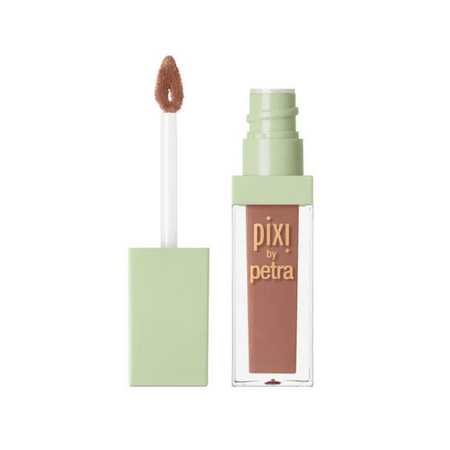 Channel a sweet pout with this natural yet stunning nude. The colour claims to be universally flattering and applies to perfection with the brand's "unique PixiPetal applicator".
Another reason to love it: The product is infused with rosehip oil that hugs the lips with hydration, resulting to the most comfortable all-day wear.
Get it at Sephora for SGD24 per 6.9G.
5. NARS Cream Lipstick in Banned Red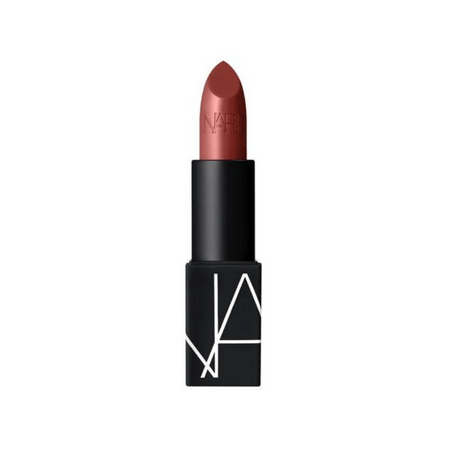 Don't let its name fool you! The shade is still more brown than red, giving you rich boba syrup vibes when swatched on the lips. It's a bit bolder than your usual nude lip but it still looks natural with just the right amount of oomph, making it a versatile lipstick that you can wear from day to night.
Another reason to love it: This product features a blend of moringa and passion fruit seed oils which helps boost colour payoff while conditioning the lips for a smooth and lightweight feel.
Get it at Sephora for SGD40 per 3.5G.


6. Make Up For Ever Rouge Artist Lipstick in 120 Raw Pride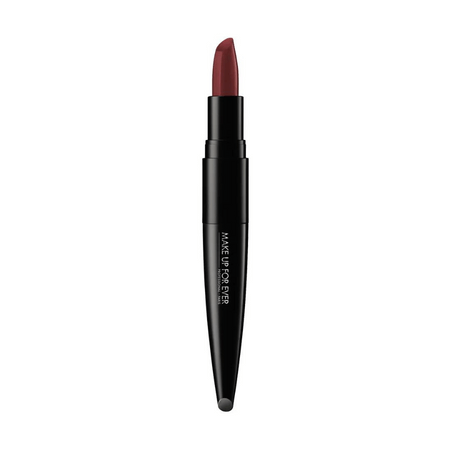 This sexy and sophisticated shade is another milk tea-inspired lipstick that reminds us of the drink's sweet boba bits. It's perfect for those who want vampy lips but prefer a more toned down shade compared to reds and mauves.
Another reason to love it: The lipstick case is inspired by professional lip brushes, allowing for better control and better guided application for the most efficient and pigmented swipe.
Get it at Sephora for SGD35 per 3.2G.
7. Huda Beauty Power Bullet Matte Lipstick in Last Night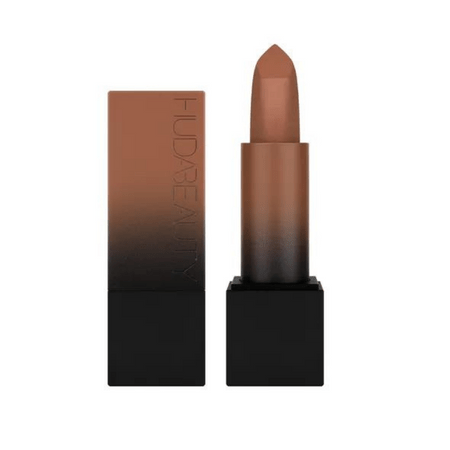 This cool-toned "spicy brown" shade is another lippie colour that subtly elevates your usual nude for a deeper and sexier look without necessarily being too out there. The plush matte formula glides on the lips without any tugging and can be built up without giving off a cakey finish. P.S. Doesn't this packaging remind you so much of milk tea?
Another reason to love it: The entire Power Bullet Matte collection was curated specifically to cater to all skin tones, with each shade having a cool- and warm-toned variation to fit your mood or style.
Get it at Sephora for SGD40 per 3G.


8. Stila Stay All Day Liquid Lipstick in Caramello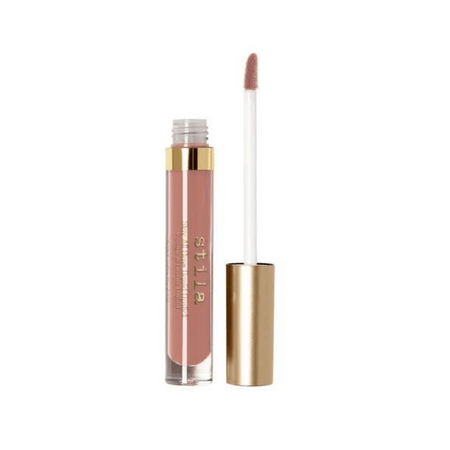 This milk tea-inspired lipstick has more of a pink undertone for those who want a sweet nude that has just the right amount of rosiness. Plus, as the name suggests, this is a budge-proof, mask-proof lipstick that keeps up with your busy lifestyle all day.
Another reason to love it: This lipstick also contains vitamin E and avocado oil to make sure that your lips won't get dry and chapped even underneath the transfer-proof formula.
Get it at Sephora for SGD34 per 3ML.
9. Dear Dahlia Sensuous Matte Lip Suit Liquid Lipstick in Confident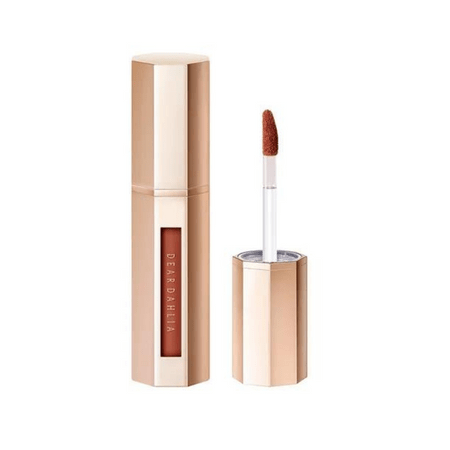 This buildable lipstick allows you to achieve either a soft milky brown tea colour or a deep-brown shade inspired by the boba pearls without you worrying about the product feeling thick and icky on the lips. The "Air-Fit" texture of the formula also allows the product to melt on to the lips comfortably the longer you wear it.
Another reason to love it: The product contains dahlia variabilis flower extract which has antioxidant properties that help with anti-ageing and protects the lips from other skin-damaging factors.
Get it at Sephora for SGD46 per 4ML.


10. Guerlain KissKiss Shine Bloom Lipstick in 129 Blossom Kiss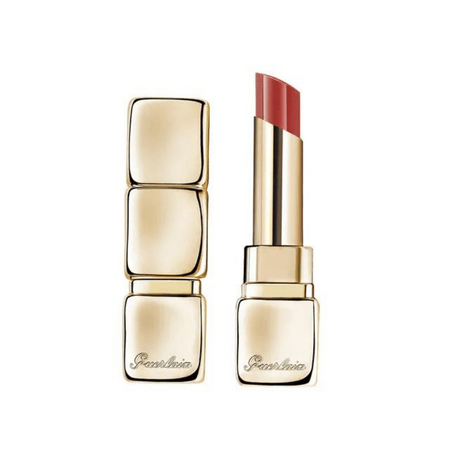 You don't have to choose between a glossy finish and long-lasting wear with this lipstick in your beauty bag. This lippie gives your pout a milk tea-esque smooth look and a boba-like soft and squishy feel. The colour is also buildable, allowing you to play between a subtle shine to a noticeable high-gloss appearance.
Another reason to love it: The product contains tons of natural hydrators like castor seed and sunflower oil, as well as shea butter that helps nourish the lips during and post-wear.
Get it at Sephora for SGD55 per 3.1G.


11. Shiseido Modern Matte Powder Lipstick in 506 Disrobed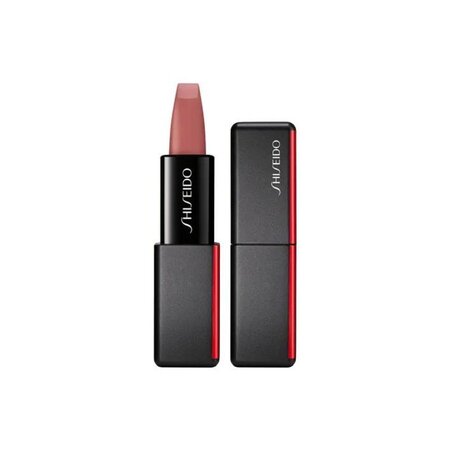 This gorgeous lipstick feels like a smooth balm upon application but transforms into a powder matte finish once it settles on the lips. It doesn't emphasise any lines or dryness, leaving your pout looking kissable throughout the day.
Another reason to love it: This lipstick doesn't bleed or smudge easily with or without a lip liner.
Get it at Sephora for SGD48 per 4G here.
12. Yves Saint Laurent Rouge Pur Couture The Slim Lipstick in 36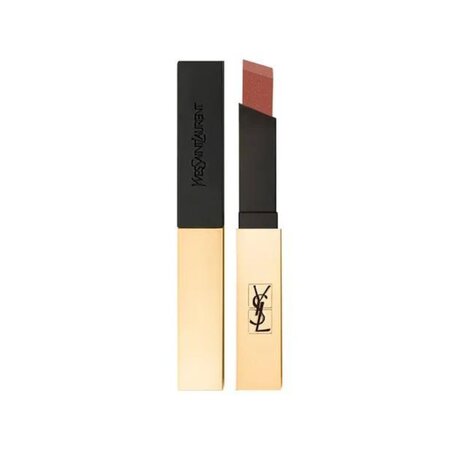 This lipstick range is designed to flatter most skin tones. Shade 36, in particular, is a beautiful milk tea shade with a high-pigment matte finish that's long-wearing but comfortable on the lips.
Another reason to get it: The unique square bullet tip allows for excellent precision, especially around the Cupid's bow and the corners of the lips.
Get it at Sephora for SGD60 per 2.2G here.
13. Jill Stuart Rouge Lip Blossom Lipstick in 103 Jasmine Mocha
For glossed-up boba-inspired lips, this Jill Stuart pick is the best choice. It's formulated with botanical wax, ensuring it doesn't slip or fade during wear. It's also moisturising and leaves your lips looking plump and luscious.
Another reason to love it: The packaging is absolutely stunning and the lipstick cap has a built-in mirror for easy touch-ups.
Get it at Sephora for SGD42 per 3.6G here.

(Cover photo from: sephora.sg)
Pair your new milk tea-inspired lippies with these non-sticky glosses for the ultimate kissable look.
Comments, questions or feedback? Email us at [email protected].