This article was first published on 21 March 2022.
Been craving boba tea (a.k.a. BBT) but struggling to pick from the myriad of options? Did you know that there are currently 62 bubble tea brands in the Little Red Dot?
If you don't know where to begin choosing, fret not because here is a list of the 13 best bubble tea brands in Singapore that will help you make the perfect choice. Get ready to have your cravings satisfied.
1. Chicha San Chen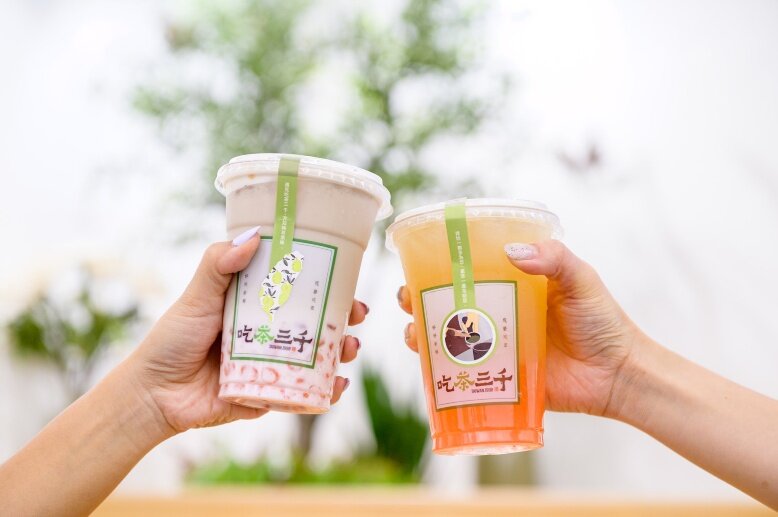 Founded in 1998, Chicha San Chen originates from Taiwan and freshly brews tea each time a customer orders. The brand uses an exclusive patented technology that allows for over 1,000 custom settings with a three-stage temperature control brewing technique.
You can be sure to receive a cup of well-brewed tea and delicious pearls from Chicha San Chen, but a definite must-try is their Regular Milk Tea with Pearls. The signature drink's intense tea aroma and flavour will surprise you.
Find the brand at various locations including 313@somerset, Ang Mo Kio Hub, and Clark Quay Central. The list of all its locations is here.
2. LiHO TEA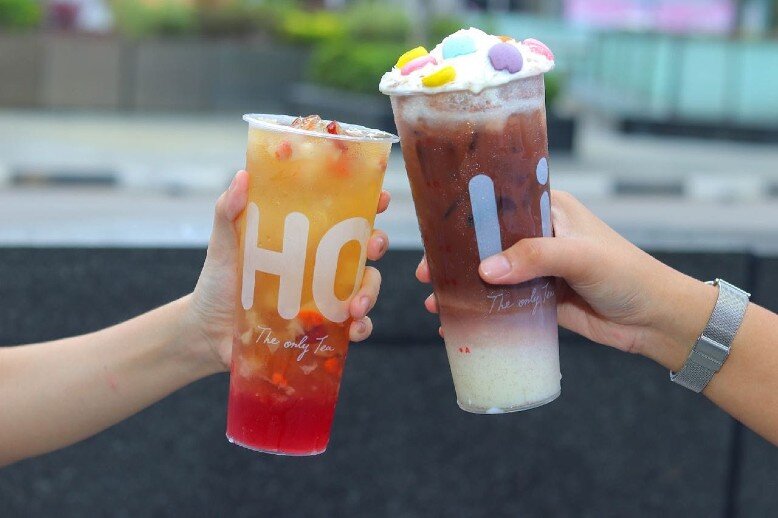 Created in 2017 by the Royal T Group, LiHO TEA has established itself as one of the most popular bubble tea brands in Singapore, as it closely resonates with Singaporeans. With LiHO or 里喝 meaning "How are you?" in Hokkien, being served their drinks feels like being greeted with a warm welcome.
With more than a dozen fun flavours to choose from, the chain of bubble tea stores hopes to bring Singaporeans together with its drinks. When you visit one of their bubble tea shops, have a sip of LiHO's Royal Milk Guan Yin for something sweet yet refreshing.
You can find LiHO TEA at various locations including Wisma Atria, Lucky Chinatown, and Capitol Singapore.


3. HEYTEA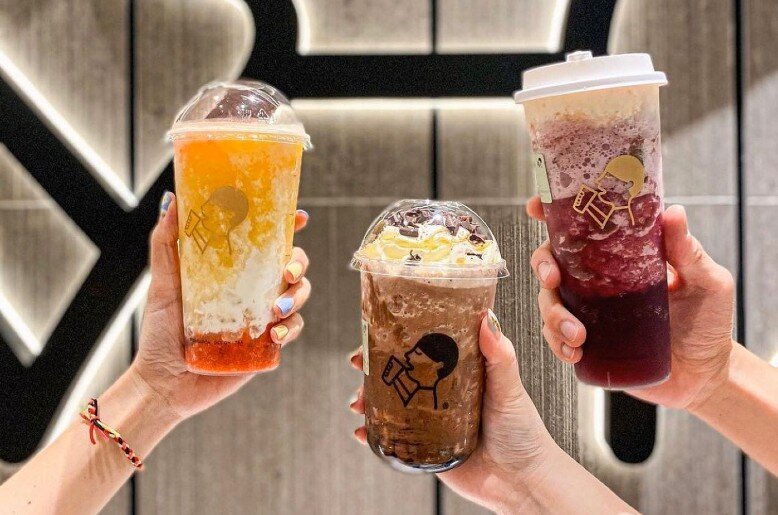 Who said cheese can't go with tea? Definitely not HEYTEA. Their beginnings all started off with the inspiration of mixing up cheese and tea. And with that, the boba tea brand opened its first shop in Guangdong Province, China. Soon after, it began opening stores across Asia and Singapore has been blessed with four of the chain's bubble tea stores.
If it's the first time you're ordering from there, do try out their Strawberry Cheezo. It's the perfect marriage of incredibly unexpected flavours.
Find HEYTEA at Marina Bay Sands, Westgate, ION and more.
4. R&B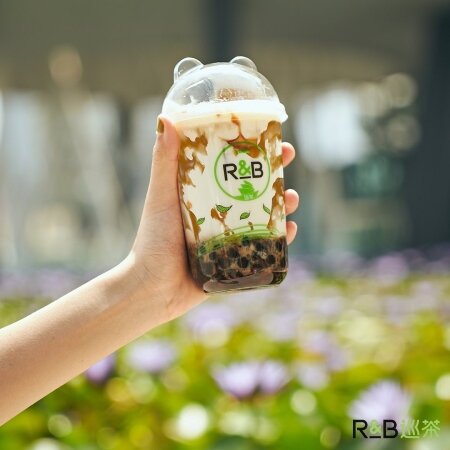 The originator of Singapore's first Brown Sugar Boba Milk with Cheese Brulee drink, R&B is yet another well-loved Singapore bubble tea brand.
The chain has over 30 tea-based creations that range from fruit-loaded brews to macchiato teas capped with oolong tea-infused milk foam. Not to mention, their pearls are one of the best — chewy yet not too sweet.
For those who are looking for a more affordable yet quality BBT, R&B is the one for you.
Catch the brand at Wisma Atria, VivoCity and more.


5. Playmade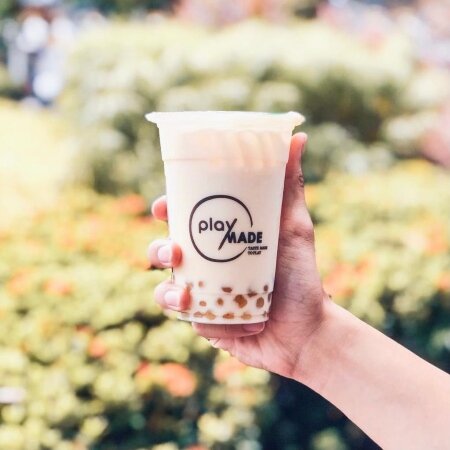 "What differentiates Playmade from other bubble tea brands?" you might ask. Well, Playmade has an extensive selection of unique boba flavours, such as Pink Cactus, Black Sesame, and Chrysanthemum.
Can't choose between all the different boba options? You can simply pick the 3 Pearls option which gives you three aforementioned boba options all in one! Try the 3 Pearls with their Chrysanthemum Milk Tea for a one-of-a-kind treat.
Find the brand at Ang Mo Kio Hub, Jurong Point, Tampines1, and more.
6. KOI Thé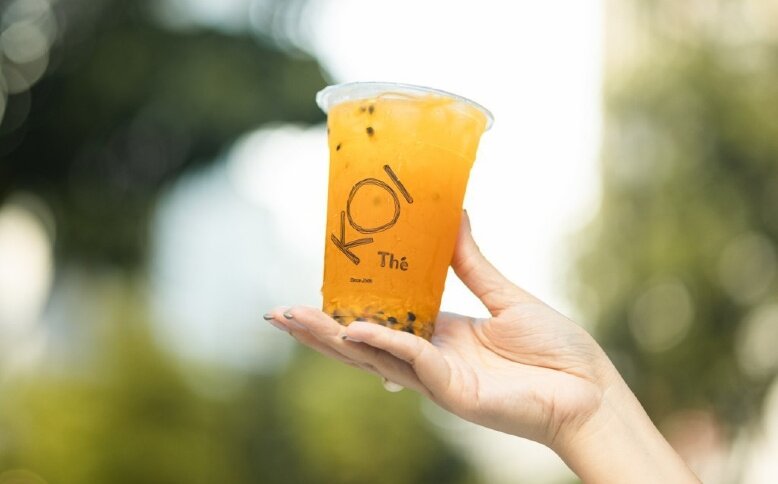 Probably one of the most renowned bubble tea brands in Singapore has got to be KOI Thé. The brand has over 60 stores islandwide — much more than the other brands — which says a lot about its popularity. It's a must-try as it is one of the original bubble tea brands in Singapore.
Over the years, the brand has established itself as a trusted brand with high-quality boba and tea selections. There are just too many great and delicious options at KOI Thé, so get whatever you please — they will surely satisfy you.
Get your BBT fix at Bugis+, Plaza Singapura, and more.


7. The Alley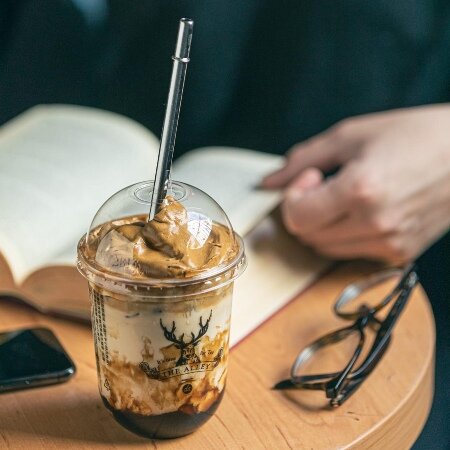 The Alley gives extra care in the creation of their beloved drinks. They make their own sugar cane syrup, picking all-natural, high-quality sugar canes, which are then boiled in a special process in house. The brand also creates their tapioca balls — uniquely dubbed as "Deerioca" — from scratch, making each bite satisfying.
The chic bubble tea brand also always follows the latest trends with drinks and have even incorporated the famous "dalgona" into their drinks as well. If you're into special boba concoctions, The Alley will absolutely not disappoint you.
Find the brand at Jewel Changi Airport, 1 Raffles Place, and more.
8. Gong Cha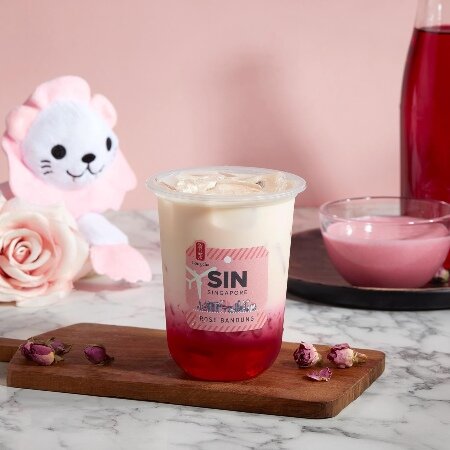 As you can notice, Singapore boasts quite a few popular Taiwanese BBT brands. Part of that list is Gong Cha, which has over 20 stores across the island. Established in Taiwan in 2006, Gong Cha is a bubble tea brand renowned globally.
Gong Cha's house special is the Gong Cha Milk Foam Series — one you should not miss if you're a fan of drinks like macchiato or latte. The main idea is inspired by Coffee Latte, with milk foam topping your go-to brewed flavours instead of coffee, adding a little surprise with slight saltiness in every sip.
Catch the brand at Causeway Point, FUNAN Centre, and more.


9. iTea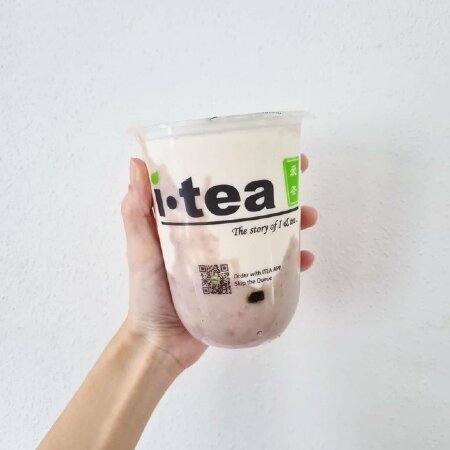 Looking for the most affordable bubble tea brand in Singapore? Look no further because iTea is here to quench your thirst and fix your boba cravings while still not breaking your bank.
When we say affordable, we truly mean it; iTea's prices for their drinks start from $2.95. Despite the reasonable pricing, the brand does not compromise on its quality and you can definitely expect a delicious cup of bubble tea.
You can find iTea bubble tea shops in the heartland of Singapore — Paya Lebar, Tanjong Pagar, Boon Keng, and more — which makes it so convenient for everyone. When you need to get your boba fix, you'll be sure to find one near you.
10. Tiger Sugar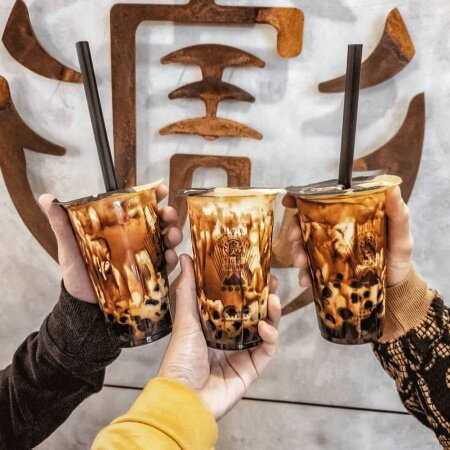 There's also Tiger Sugar, which is loved for its brown sugar boba drinks. The inspiration for the brand's name came from the streaks of brown sugar syrup surrounding the cup that resemble tiger stripes.
Unlike other brands that have tried to follow the trend of brown sugar boba drinks, Tiger Sugar's concoctions are not too sweet. Even the brand's signature drink, the Black Sugar Boba Pearl Milk with Tiger Cream Mousse, is sure to delight even those without a sweet tooth.
You can find Tiger Sugar at Paragon Shopping Center, Bedok Mall, and more.
11. Milksha
Milksha takes pride in using fresh milk in its products. The brand's golden honey pearls are also flown in fresh from Taiwan for the best quality and flavour. Make sure to try its signature Azuki Matcha Milk drink which combines the sweetness of red beans and the earthy flavour of matcha.
You can get Milksha in outlets located in Funan, 313@Somerset, Tampines One, and more.
12. Partea
Feel a party (pun intended) in your mouth with this shop's fruity offerings. Its fragrant and fresh drinks combining tea and fruit flavours, complemented by chewy boba, make every sip a refreshing experience.
Grab a drink at Partea in their outlets located in Suntec City, NUS UTOWN, OUE Downtown Gallery, and more.
13. Wong Fu Fu SG
Overflowing boba? Yes, please! This newly established Taiwan-inspired hotplate restaurant in Singapore offers unlimited bubble tea along with delicious dishes and a mini buffet bar. P.S. It's working on its Halal certification for a more inclusive dining experience.
Check them out at 776 North Bridge Road.
Staying in? Indulge instead in these tasty Japanese desserts you can make at home.
Comments, questions or feedback? Email us at [email protected].