This article was first published on 10 March 2022.
Tinted lip balms are one of the best skincare-makeup hybrid products that you can have in your makeup arsenal. They provide your lips with a touch of colour while keeping them moisturised. In short, they're a beauty essential if you're on board the skinimalism trend or are looking for a more natural-looking, everyday alternative to your lipsticks.
What to look for in a tinted lip balm
Did you know? Your lips form the thinnest skin on your body and are also more sensitive than your arms and legs. As such, they are susceptible to environmental aggressors such as strong winds and sun damage.
When shopping for a tinted lip balm, look for ones that feature moisturising and hydrating properties to keep dry, chapped lips at bay. And if they contain SPF, that'll help protect your lips against harmful UV rays too.
Finally, consider going with a shade that complements the natural colour of your lips to achieve that 'My Lips But Better' effect. Read on to discover 14 tinted lip balms in Singapore that will provide you with rosy, healthy-looking lips.
1. Clinique Chubby Stick Intense Moisturising Lip Balm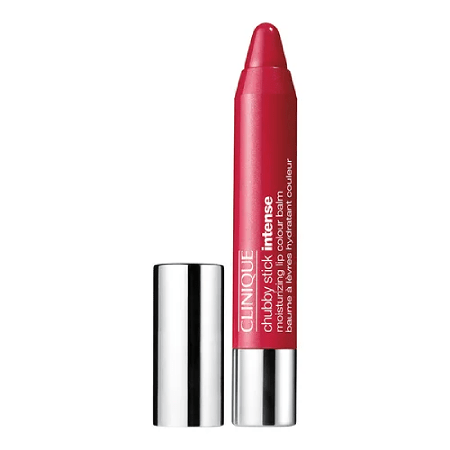 Shaped like a crayon, this hydrating Clinique lip balm is packed with mango and shea butter so that your lips feel comfortably soft and smooth. Its formula also provides a touch of colour that's a little stronger than regular tinted lip balms but not as opaque as your lipsticks.
Why you should pick this up: The product's crayon-shaped design makes it easy and convenient for you to swipe it over your lips on the go. With its hydrating properties, this is also great if you love wearing more intense colours in your daily looks but wish to protect your dry lips as well.
This is priced at SGD30 and is available at Lazada and Sephora.
2. Dior Addict Lip Glow Lip Balm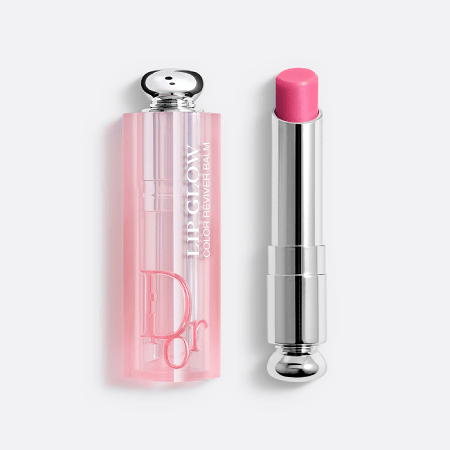 Formulated with 97% natural-origin ingredients, Dior's first-ever lip balm contains cherry oil to "reconstruct" and strengthen the natural barrier of the skin of the lips as well as shea butter to nourish the lips.
Why you should pick this up: This product is made for multi-use, hence you can wear it on its own as a hydrating tinted lip balm or as a primer under your lipstick. Either way, it's a great way to add a touch of luxury to your beauty routine.
This comes in seven tinted shades and is priced at SGD54. Find it at Dior.com, Dior Beauty boutiques and department store counters.
3. Estée Lauder Pure Colour Revitalising Crystal Lip Balm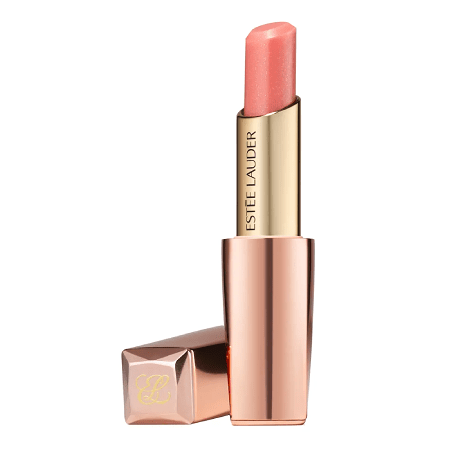 A lip balm that's inspired by powerful crystal energy? Consider us intrigued. This lip product by Estée Lauder is rich in castor seed oil, which boasts moisturising and anti-inflammatory benefits. It also gives your lips a hint of glowing colour.
Why you should pick this up: Apart from its lip-loving benefits, all six shades offered in this range are designed to flatter all skin tones too — making this a great gift not just for yourself but your besties too.
This product is priced at SGD49 and is available at Isetan, Metro and Sephora.
4. Fresh Sugar Rosé Lip Treatment Sunscreen SPF 15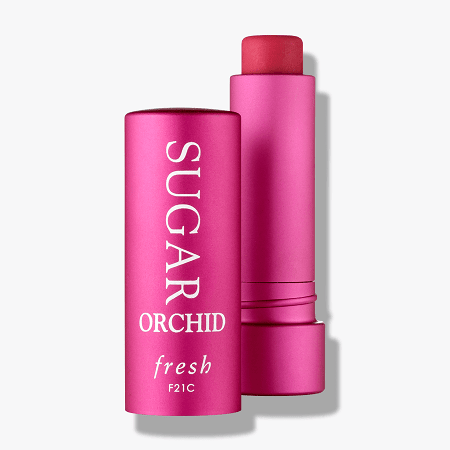 Are your lips prone to dryness? Consider this lip balm by Fresh as it contains SPF 15 and an exclusive blend of moisture-preserving ingredients. It has sugar, which has conditioning and softening benefits; vitamins C and E to protect the skin, and grapeseed oil to smooth the lips.
Why you should pick this up: It's a tinted alternative to the brand's bestselling Sugar Lip Treatment Sunscreen SPF 15 — making it perfect for days when you wish to doll up while keeping your lips moisturised and protected.
This product comes in 11 shades and is priced at SGD36. Find it at Fresh and Sephora.
5. Gucci Beauty Baume à Lèvres Lip Balm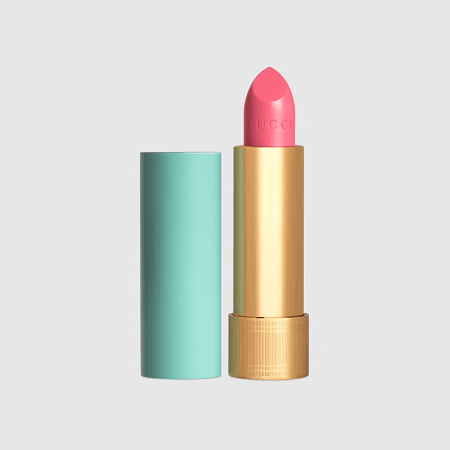 More than just a pretty-looking product, this Gucci Beauty lip balm has a creamy texture that doesn't feel sticky on the lips and delivers a luminous, glossy finish. It is also designed to enhance the natural smoothness and texture of the lips.
Why you should pick this up: It's a great beauty companion for glam moments in this new norm. Its gold-toned packaging is a chic addition to your vanity, while its non-sticky formula gives you colour and moisturising coverage — mask on or off.
Find it at Gucci.com, Sephora and Tangs at SGD59 each.
6. Handmade Heroes Hyaluronic Lip Dews
If it's Lily Collins-approved, we're convinced it's good for us too. Handmade Heroes may have headlines after its lip scrub was featured by the star of Emily in Paris, but its Hyaluronic Lip Dews are worthy of a mention as well. This lip balm has coconut oil, cocoa butter, vitamin E and hyaluronic acid to hydrate and protect the lips.
Why you should pick this up: It's affordably priced and is also alcohol-free, halal-certified and paraben-free. This also doesn't leave a wax-like feeling on your lips as it has more of a nourishing, liquid-like texture.
This product comes in three tinted shades and is priced at SGD9.90. Find it at handmadeheroes.com, Beaubit and Shopee.
7. Ilia Balmy Tint Hydrating Lip Balm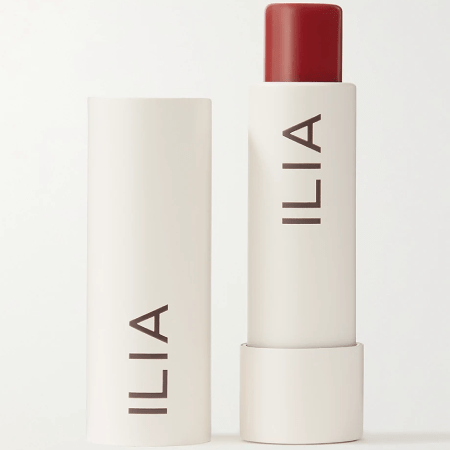 If you're a subscriber of the minimalistic aesthetic and prefer to keep your everyday essentials — from your makeup to your outfit — low-key, this one's for you. The Ilia Balmy lip balm's star ingredient, salicornia herbacea extract, "plumps" the skin with moisture and also contains rosehip, avocado and jojoba seed oils for hydration. It also provides the lips with a sheer wash of colour.
Why you should pick this up: It's a stylish alternative to your solid nude lipsticks and its nourishing properties keep your lips soft and hydrated. Opt for this for brunch and other dressy daytime affairs; its glide-on lip balm packaging makes it easy for re-application throughout the day.
Available in three shades at ~SGD41 each via Net-A-Porter.
8. Innisfree Simple Label Lip Colour Balm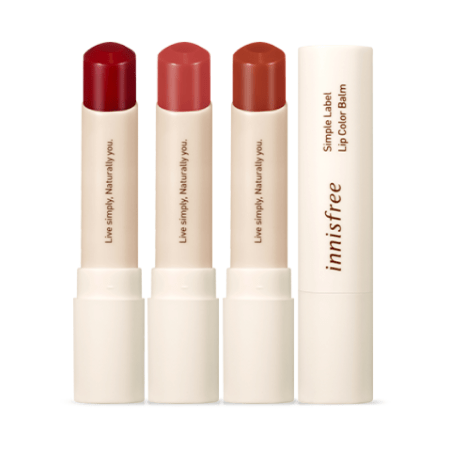 Love matching your lippie colour to your blush? This Innisfree lip colour balm gives you a subtle, natural colour payoff with its blend of red beet extract, sweet potato root extract and inorganic pigment formula. Use this as a blush, and swipe it across your lips to complete this look.
Why you should pick this up: It's dermatologically tested to be safe for your lip's health, so you can enjoy a subtle touch of colour to your pout while keeping it soothed and protected all day long.
This product is available in three shades and it's priced at SGD16.50 each. Find it at innisfreesg.shop.
9. NARS Afterglow Lip Balm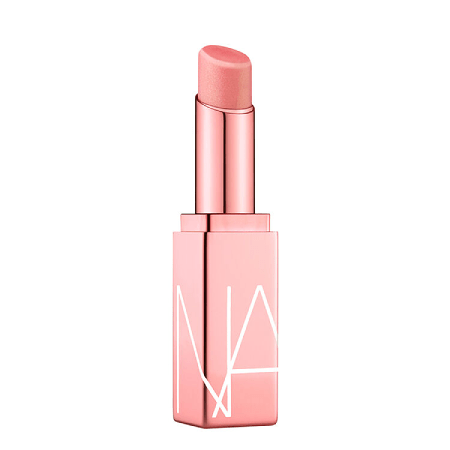 NARS is known for its iconic 'Orgasm' blush, which delivers a beautiful rosy finish to your cheeks. The best part? This same bestselling shade is offered as a nourishing lip balm too. It has Monoï hydrating complex and a blend of antioxidants to give your lips the protection, comfort and smoothing effect it needs. It also comes in six other shades.
Why you should pick this up: As mentioned, this product acts as an everyday lip counterpart to the brand's Orgasm blush. Wear it on its own for casual moments, or dial up the glam factor by applying it over your lipstick. It's just what you need to create a sheer yet shiny wash of colour for your pout.
This product is priced at SGD40 and is available at Lazada and Sephora.
10. NIVEA Cherry Shine Caring Lip Balm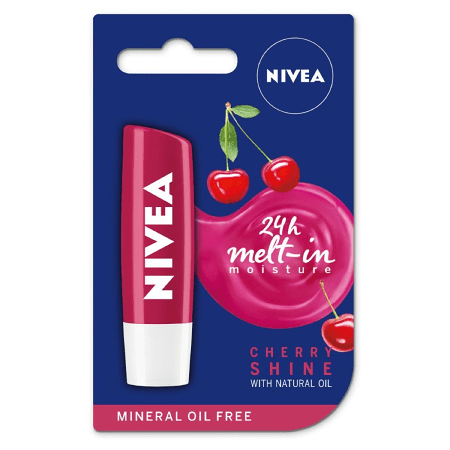 When we think of NIVEA, we're reminded of the brand's range of nourishing bodycare products. The brand has a line of lip care products too so that your pout is also well-pampered and moisturised. This dermatologically approved product has a cherry aroma to delight your senses and just the right amount of pigments to leave a touch of colour on your lips.
Why you should pick this up: Its cherry scent is a lovely pick-me-up on days when you're not feeling 100% and it claims to offer 24 hours of melt-in moisture. If you need a wallet-friendly lip care product that lasts all day, this is a must-have.
This product is priced at SGD4.70 and is sold at Guardian.
11. Pat McGrath Labs Lip Fetish Divinyl Lip Shine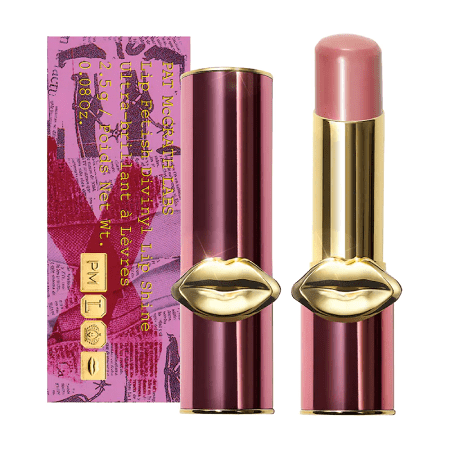 Pat McGrath Labs produces the most stunning eyeshadow palettes — agree? To complement those stunning peepers, the brand also has equally covetable lip care products, such as this hybrid Lip Fetish Divinyl that will bring rich colour to your lips too. This also has lychee extract and coconut butter to leave your lips feeling soft, soothed and plump.
Why you should pick this up: This product feels like a lip balm, yet provides the high shine, rich colour finish that you like in a lipstick and a lip gloss. It's the best of all worlds. Plus, the brand's signature lip-shaped packaging looks so cute too.
This product is priced at SGD56 and is available in six shades. Find this at Sephora.
12. Sunnies Face Lip Treat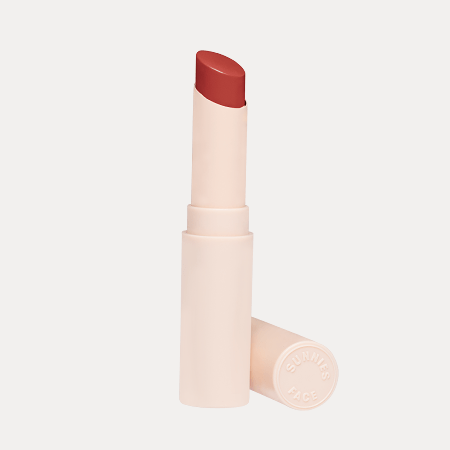 A treat for your lips? Yes, please. This Sunnies Face lip balm provides your lips with a "healthy sheer lip glow" with its buttery texture and collagen-infused formula. It's designed to "instantly" moisturise and melt onto your lips in one swipe and pairs well with the brand's bestselling Fluffmatte lipstick.
Why you should pick this up: It offers added nourishing lip care especially if you'd still like to rock your favourite solid lipsticks. From natural beige to berry rose, this product's shade range will complement various lip colours too.
Available in six tinted shades at SGD15.99 each via Beaubit and Lazada.
13. Burt's Bees Tinted Lip Balm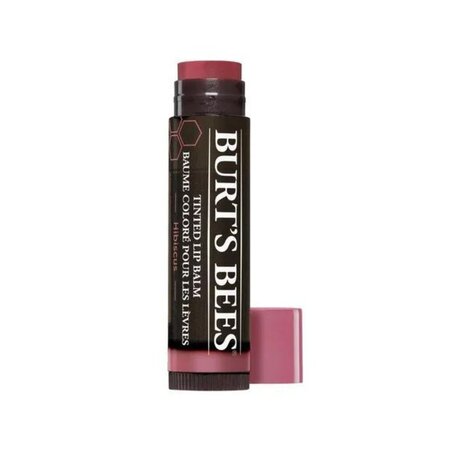 This tinted lip balm is made from botanical waxes and responsibly sourced ingredients to moisten your lips for up to eight hours. The product comes in eight flattering shades that look natural for most skintones.
Why you should pick this up: It's affordable, travel-sized, and incredibly hydrating, making it a convenient lip product to have on your vanity at all times.
Get it at Sephora for SGD23 per 4.25G.
14. Amuse Dew Tinted Lip Balm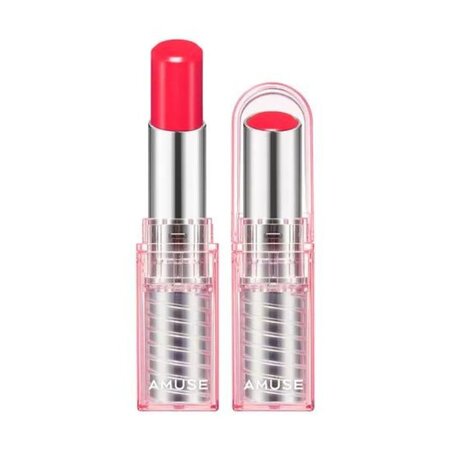 This lip balm feels like 'dew' with its lightweight texture. It's infused with apple, olive squalane, camellia, and jojoba seed oil, moisturising the lips, leaving them feeling and looking soft throughout the day.
Why you should pick this up: This product also includes vegan collagen, vegan hyaluronic acid, and shea butter, which help lock in moisture and repair cracked and dry lips with continued use.
It's available in four shades. Grab it at Sephora for SGD27 for 3.20G.
15. KENZOKI Nourishing Flow Rosy Balm For Lips To Kiss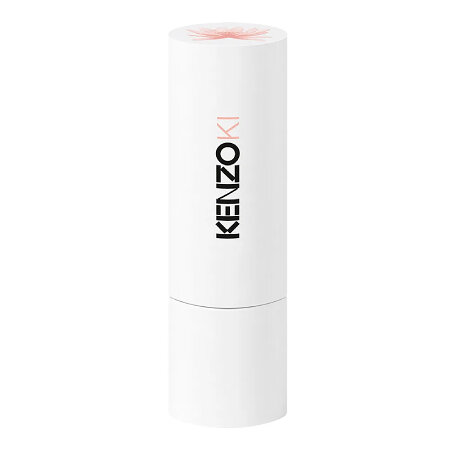 This tinted lip balm is powered by Sacred Lotus Flower Oily Extract and salicornia extract which are know to prevent lip dehydration. The brand claims it will keep your lips moisturised for up to 24 hours!
Why you should pick this up: It offers a buildable colour so that you can go from natural, transparent pink to a more intense hue.
This is priced at SGD31 per 4.2G at Sephora.
16. Givenchy Rose Perfecto Lip Balm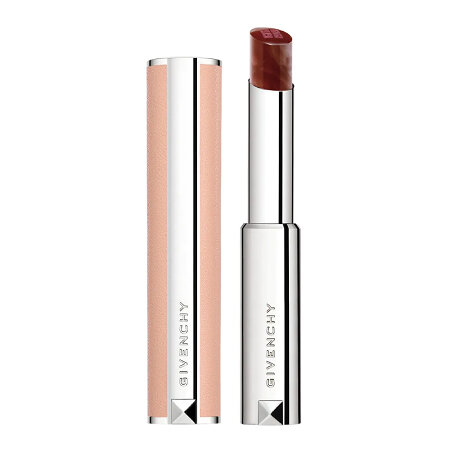 Givenchy's marble lip balm adapts to your skin's pH to create a unique-to-you pink shade. Its pretty appearance is further amplified by the couture genuine leather case it comes in!
Why you should pick this up: It's infused with rose oil, hyaluronic acid, vitamin C, and shea butter that soothe and moisturise your pout all day long.
It's available in nine shades. Get it at Sephora for SGD58 per 2.8G.
Next, discover 12 beauty brands that are proudly women-owned and founded.
Comments, questions or feedback? Email us at [email protected].