Has your skin been feeling tight, itchy, or looking red lately? It may be going through a bout of sensitivity. Yes, people can have sensitive skin even though they weren't born with it. Factors like pollution, changes in weather, stress, your diet or even everyday items such as laundry detergent can cause your skin to be more prone to inflammation. Before you know it, your skin flares up and you're scrambling for a product that will soothe your irritated skin.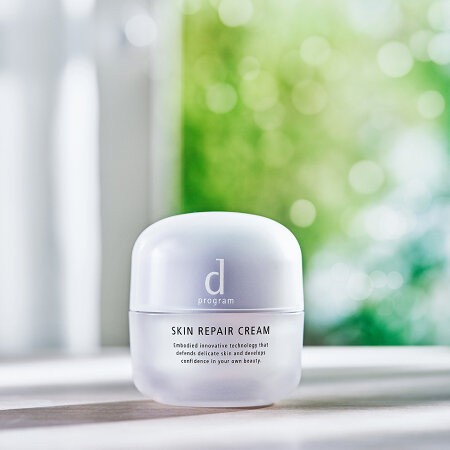 If you frequently find yourself dealing with bouts of skin sensitivity, consider investing in a sensitive skin moisturiser like the new d program Skin Repair Cream. Made by the No. 1 skincare brand for sensitive skin in Japan, this moisturiser will help soothe and repair your delicate complexion.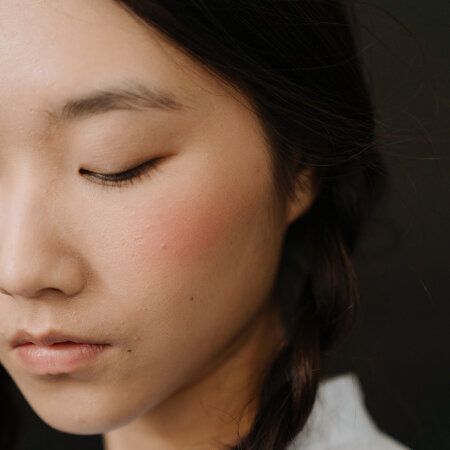 Dryness is one of the most common causes of sensitive skin. Dry skin is essentially skin that has a weak moisture barrier. The moisture barrier is the protective film made of water and lipids that keeps moisture locked into the skin and protects it from environmental aggressors that can cause irritation. With a weak moisture barrier, your skin is more prone to inflammation which is why it appears red, rough, and feels itchy.
In order to calm your dry sensitive skin, you need a moisturiser that has soothing, strengthening, and moisturising ingredients. These ingredients will help your skin recover and increase its resilience against sensitivity-inducing factors.
Soothe sensitive skin with the right active ingredients
The d program Skin Repair Cream is formulated with dipotassium glycyrrhizate, a highly soothing agent, and tranexamic acid, an anti-inflammatory ingredient. This combination lessens the inflammation on your skin while also improving its cell turnover or the cycle through which new skin cells are made.
Prevent future flares of skin sensitivity by feeding it with beauty microbiome
After soothing your skin, the d program Skin Repair Cream strengthens it with Yeast Extract Complex. The complex helps increase the beauty microbiome — one of the many forms of good bacteria found on your skin — that is responsible for keeping it less prone to sensitivity. Having a healthy balance of beauty microbiome strengthens the skin's natural defence against potential irritants. More beauty microbiome also helps keep the skin moisturised for longer. The result? More resilient and less sensitive skin.
The Skin Repair Cream is also formulated with an ingredient called the Skin Enhancing Complex. It creates a healthy environment for the beauty microbiome to grow by absorbing the excess sebum that bad bacteria love to feast on. This further strengthens the skin and makes it less sensitive as a result.
Hydrate the skin with moisturising ingredients for strength and elasticity
The d program Skin Repair Cream also targets the problem of dryness with the moisturising blend of DP Complex and Aqua Inpool. The moisture-locking duo deeply penetrates the skin to hydrate it from within and keeps the moisture sealed with a thin protective veil on the skin surface.
The moisturiser is rich and dense but glides easily on the skin when you apply it and doesn't leave a sticky residue. It leaves your skin feeling soft, smooth and dewy. No icky stickiness here!
Want to see the repair cream's benefits in action? Here are some reviews from our TheBeauClub members who shared their experiences.
With this d program's Skin Repair Cream in your arsenal, dealing with sensitive skin will be easier and less stressful on your part.
Need this soothing cream in your hands ASAP? Head over to Watsons, Welcia-BHG, Lazada and Shopee, where it's priced at SGD45, to add it to your cart.
Comments, questions or feedback? Email us at [email protected].