A fulfilling career, healthy relationships, a soul-quenching passion, great skin — these are just some of the things we wish for ourselves for the future. But it's no secret that achieving these all can be a challenge especially as we live in a fast-paced world. There are plenty of factors that can affect not just your goals, but more evidently, how your skin looks. Fine lines, wrinkles, dullness — these are just a few signs of skin ageing, and they can manifest earlier and more intensely if you don't face them head-on now.
With this in mind, young professional ​
Dhivya Latha
​ (in her 20s), working first-time mum
​Becks Ko
​ (in her 30s) and entrepreneur ​
Cheryl Tan​
(in her 40s) are among those who've chosen to take charge of their skin's future now through the addition of
​
Estée Lauder's Advanced Night Repair Synchronized Multi-Recovery Complex
​in their routine. The new iteration of Asia's #1 serum has the breakthrough
Chronolux™ Power Signal Technology
​ which has youth-generating power that helps increase skin renewal and collagen production and repairs the skin right when you need it.
A small step for your skin's future
Did you know that only around 25 per cent of ageing is predetermined by your genes, while the rest of the 75 per cent is believed to be influenced by environmental and lifestyle factors? That is why when it comes to your skin's future, it is essential to start taking charge by nurturing it — now. The best part? It doesn't have to be elaborate. Investing in the New Advanced Night Repair may do just the trick. Curious? Ahead, find out what these three multi-faceted women from Clozette think of the serum.
Shunning skin stress in her 20s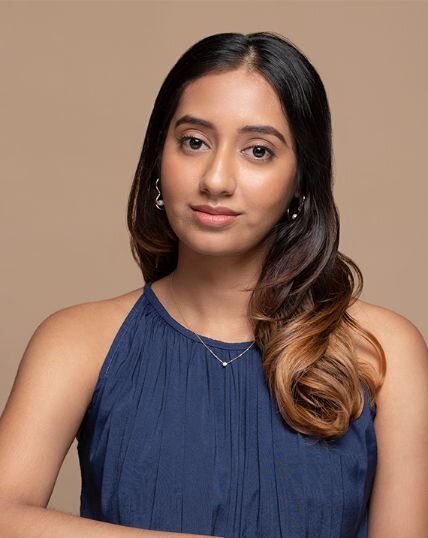 For Dhivya, working towards her goals lead to bouts of inspiration but also brushes with insecurity, anxiety and stress. These, exposure to blue light devices while working at home, and late nights watching her favourites to unwind have affected her combination, acne-prone skin that needs hydration. So when presented the chance to try the New Advanced Night Repair, she grabbed it quick. She was pleasantly surprised to find out that the results were just as fast. With this serum's power-packed formula, you'd find the skin looking more radiant and plump with hydration using just one dropper's worth. Dhivya said: "True enough, my skin felt and looked so much more glowy and plump the next day."
Juggling life and skin challenges in her 30s with ease

Being a mum is hard. Being a new mum is a different story altogether, especially when you're also working full-time. Juggling multiple tasks and responsibilities has been a welcome challenge to Becks, but it has made her combination skin more prone to showing signs of ageing. For this, she relies on the help of a powerhouse serum that renews skin cells faster and helps jumpstart the skin's natural repair processes for firmer, more youthful-looking skin. "I find that my skin is less sensitive and less prone to react negatively to external aggressors — as if my skin barrier is strengthened and well-protected from radicals when I use a great serum," she said.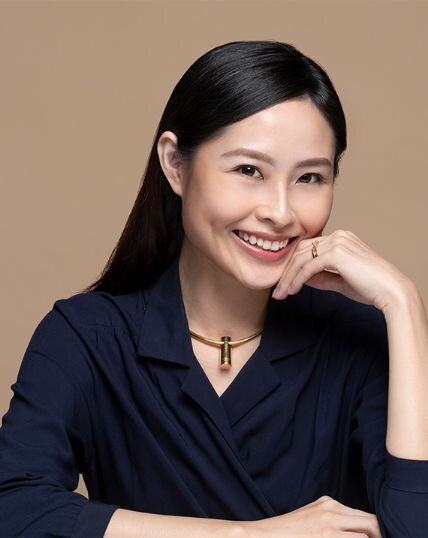 As a user of a previous version of the serum and an editor for years now, she's happy to know that the New Advanced Night Repair helps do wonders for skin-strengthening with its micro signalling molecule activator that's powered by a unique blend of yeast extract, a peptide and plant-derived ingredients. Applying this elixir, housed in a luxurious new glass bottle, is a treat for a busy mum like Becks, too. "It has a mild scent and a texture that absorbs very well, which I appreciate, so it does not interfere with my other skincare products."
Staying on top of life — and skin — in her 40s like a boss
There's no doubt that businesses have taken a hit with the onset of the pandemic, but Cheryl sees to it that her business and her skin are in tip-top shape no matter how challenging the situation is. She takes charge of her company's future the same way she takes charge of her skin: building strength. This makes the New Advanced Night Repair perfect for her mature skin that needs more care in the firming and anti-ageing department. A loyal user of the serum for a decade now, Cheryl delights at the fact that the new version is lighter in texture than previous iterations, which makes it easier to be absorbed by the skin.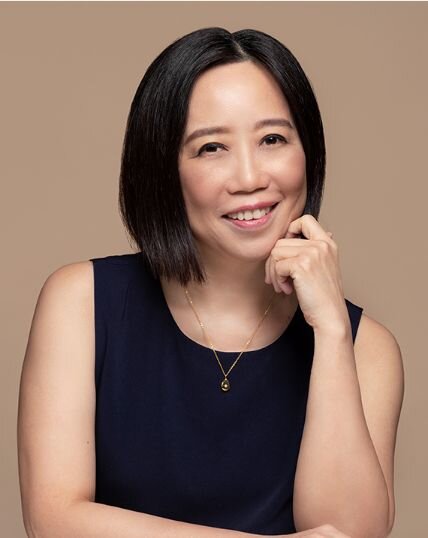 The New Advanced Night Repair also helps with the natural purification process of the skin. It also increases the natural production of collagen, making it great for giving you a youthful, radiant and hydrated complexion. "I do see that my skin is firmer and my lines are not as noticeable after using it, so I'm eager to share this with my friends," Cheryl added.
Comments, questions or feedback? Email us at [email protected].