As beauty connoisseurs, you know your favourite ingredients by heart — your acids (AHAs, BHAs, PHAs), your retinoids (tretinoin, retinol and more) and your hydrators (hyaluronic acid, glycerin, etc). But we heard there's a new kid on the block that will sweep us off our feet: Kalalit extract that can be found in the OLUMES Refining Lotion. We asked Clozette Malaysia's Art Director Sammy to give it a whirl. Here's what she has to say.
Claims and packaging
Sammy has normal to dry skin with a bit of unevenness and pronounced pores. This makes the OLUMES Refining Lotion the perfect product to try. Made with multi-hyphenate women in mind, it's a multi-action product that promises to do more. It claims to smooth your complexion, let radiance and clarity take centre stage and more with the help of the unique ingredient Kalalit water.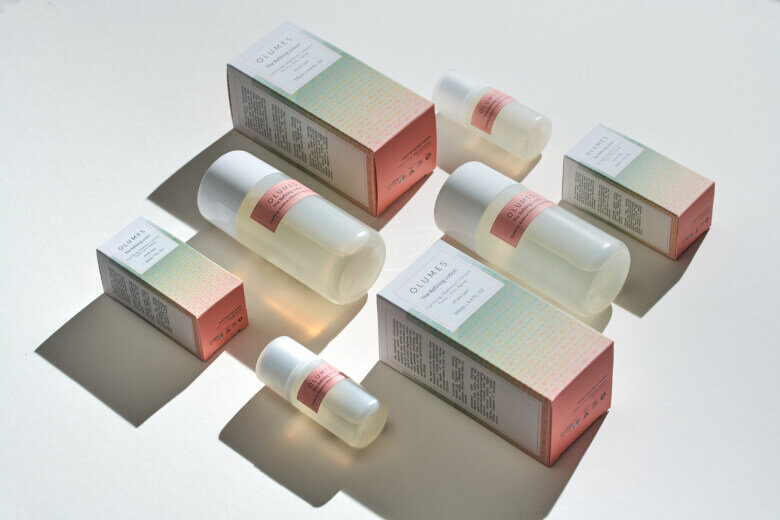 This ingredient is housed in a minimalistic bottle that lets the product itself shine and speak for itself. One thing that Sammy pointed out was the abundance of information about the Kadazan-Dusun culture on the packaging.

Fun fact: The Kadazan-Dusun people of Malaysia have been using Kalalit water from the Kalalit tree for centuries on their face, helping them look flawless and radiant. This is because Kalalit extract is rich in brazilin, which works great as an anti-inflammatory, antibacterial, antioxidant and anti-photoageing agent. Simply put: it's a skincare powerhouse.
Use and application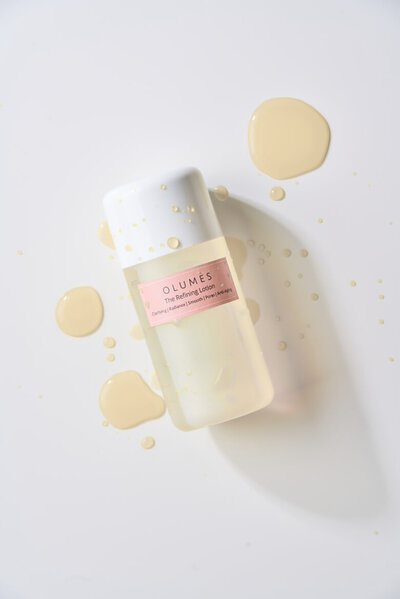 After washing the face, use the OLUMES Refining Lotion the same way you would a toner, essence or serum — it works as all of them. Pour an ample amount on a cotton pad and glide it along your face, but do try to avoid the delicate eyelids and general eye area, and let the product and its nourishing ingredients be absorbed by the skin. "It has a strong natural scent," lamented Sammy. In terms of application, Sammy shared: "It has a cooling effect but it's not at all sticky and gets absorbed by the skin well."
Aside from Kalalit, it's also enriched with clarifying and glow-enhancing Japanese Knotweed Root extract, skin-soothing Centella Asiatica extract, and skin-brightening Magnolia Stem Cell extract. It also has six youth-boosting peptides, three sources of probiotics (Lactobacillus Ferment, Lactococcus Ferment and Saccharomyces Ferment Filtrate), and Niacinamide that make your skin strong and soften the appearance of fine lines and wrinkles. "After using the product, I see that my skin is revived, smoother and it also feels a little more hydrated," Sammy shared.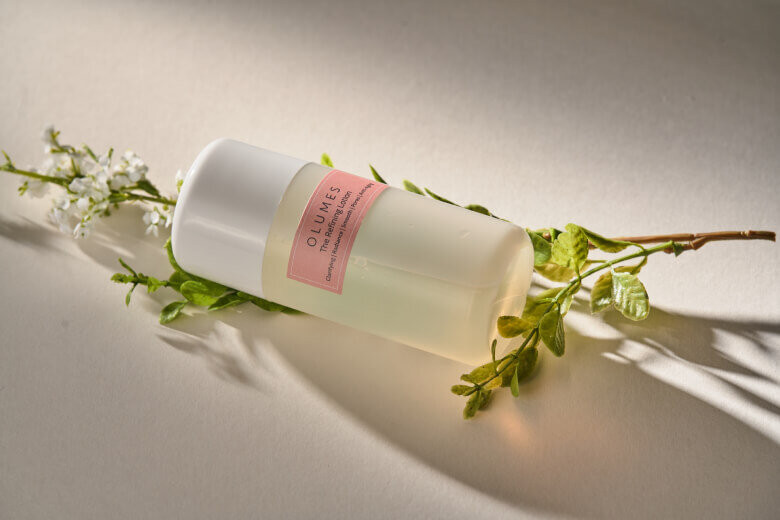 Final thoughts

On top of that, it has Viola Mandshurica Flower extract, Glycyrrhiza Uralensis (Licorice) Root extract and Camellia Sinensis Leaf extract that calms and soothes the skin. Talk about multi-tasking for your skin, right? You'll be happy to know that it's also vegan; free from silicones, mineral oil, essential oils, parabens and more, and is cruelty-free. With continued use, you'll find your skin appearing poreless, refreshed and rejuvenated. All these skin-loving ingredients and Kalalit? Yes, please.
Ready to see what Kalalit does for your skin? Get the OLUMES Refining Lotion here.
Comments, questions or feedback? Email us at [email protected].