It's no secret that we've changed so many things in our lives in the past couple of years. But in case you haven't looked into it yet, you may want to make tweaks to your sunscreen habits too.
Be honest: do you still wear sunscreen before you leave the house? Well, we're here to tell you that, yes, you need to (in case you opted to forgo it when we were still all masked up). Now that our whole faces are exposed to UV and pollution again, we need to be more consistent about sun protection.
But since Singapore has a humid environment, it's nice to have a sunscreen that can hold up to both moisture, humidity and extreme heat. It's also better if your sunscreen has additional skin-caring benefits to help prevent dryness and irritation.
That's why made-in-Japan sunscreens like the newly reformulated Anessa Perfect UV Sunscreen range are a must-have. These are formulated by the No.1 sunscreen brand in Japan for 21 years* running specifically for Asian weather and complexions. These have lightweight formulas and contain ingredients that nourish your skin, even as they shield it from UV rays and environmental aggressors.
Got you curious? Read on to discover what else you need to know about choosing and wearing sunscreen in 2022.
1. Look for sunscreens that do more than just protect against the sun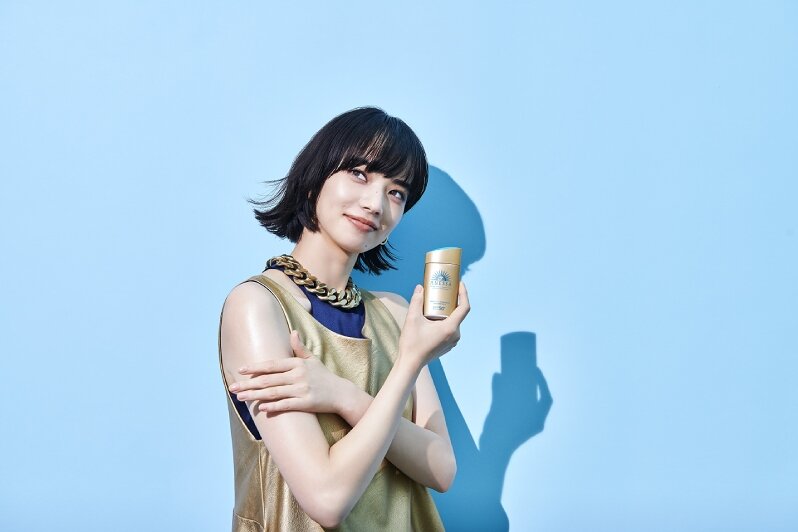 While sunscreen's main benefit of sun protection is more than enough, it's great if it can offer more on the side. According to a survey, Singaporeans are prone to skin sensitivity which can appear in the form of redness and itching. This can be aggravated by wearing a mask, which is a requirement in our daily lives now.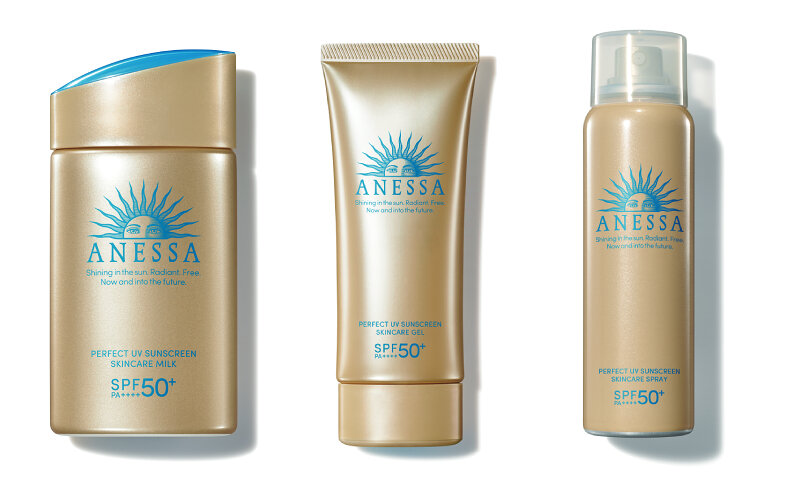 Aside from protecting your skin with SPF50+ PA+++, the Anessa Perfect UV Sunscreens — comprised of the Perfect UV Sunscreen Skincare Milk, Perfect UV Sunscreen Skincare Gel, and Perfect UV Sunscreen Skincare Spray — are also formulated with skincare ingredients to nourish your skin. Yellow flower extract prevents photo-ageing, green tea leaf extract acts as an antioxidant that fends off sun damage, and super hyaluronic acid keep your skin moisturised and plump.
You can use all these as a makeup primer too because they contain Beautifying Powder that works with sunlight to create a glowy complexion.
The range has environmental benefits too! It's less likely to end up in our oceans because it's formulated to be water- and moisture-resistant. All formats also come in a new packaging that is partially made from sustainable bio-based plastic.
2. Find the best sunscreen for your skin type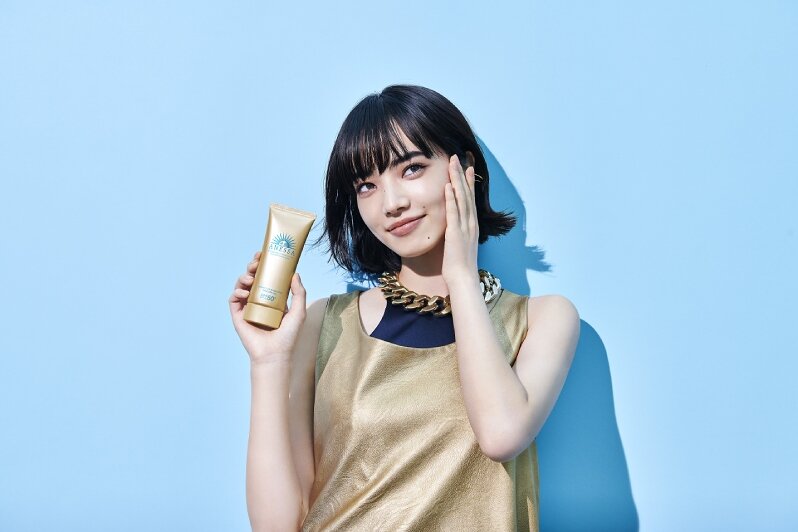 Yes, not all sunscreens are made the same, even though they have the same purpose.
The excess sebum in oily skin can speed up the breakdown of sunscreen which can then also make your skin look shinier than usual. Meanwhile, dry skin will need a more hydrating formula, especially if you're going to wear a mask. You can find both options and more in the Anessa Perfect UV Sunscreen collection.
The Perfect UV Sunscreen Skincare Milk is perfect for those with normal, oily, combination or acne-prone skin. It has a lightweight and non-sticky texture that feels comfortable in hot and humid environments.
The Perfect UV Sunscreen Skincare Gel has a moisturising effect and a beautiful dewy finish that those with dry skin will like. The Gel can also keep your skin hydrated for up to eight hours.
Once you've zeroed in on the perfect sunscreen for your skin type, you should look for the best way to reapply your suncare next.
In case you missed it, you should reapply your sunscreen at least every two hours to keep your skin fully protected from sun damage.
Pick up the Perfect UV Sunscreen Skincare Spray, a multitasking sunscreen that you can easily reapply on your face, body, and even your hair. It has all the same lasting protective perks as the Milk and Gel formats, so it's great for reapplying sunscreen on the go.
3. Wear sunscreen that can hold up to your local climate
Singapore's hot and humid weather means that your sunscreen's UV protection gets used up faster. We also sweat a lot more. Wearing a mask also creates a humid environment for the skin. So it's important to find a sunscreen that can hold strong against these elements.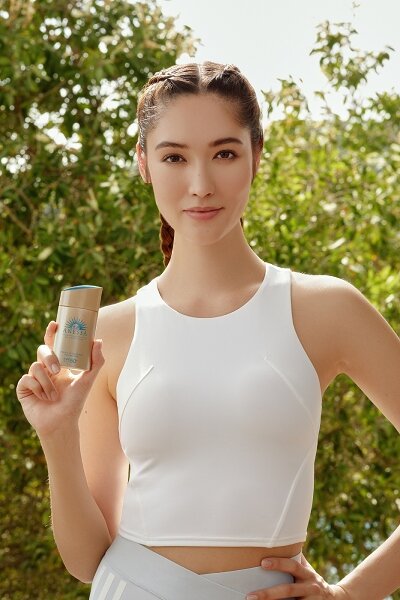 Anessa's Perfect UV Sunscreen range is now formulated with a new Auto Booster Technology, comprised of three technologies that provide a strong UV protection that increases whenever it comes into contact with sweat, water, and humidity — making them suitable for our climate and new normal.
The Aqua Booster EX Technology — which is in all three formats — boosts the sunscreens' protection when it comes into contact with sweat and water. It also has a fine powder in its formula that makes it resistant to friction. The powder makes it easier for the sunscreen to hold on to the skin and prevents it from rubbing off when you're wearing your mask.
That sun protection is further enhanced by the new Humidity Booster Technology. The new booster technology, which is now in the reformulated Anessa Perfect UV Sunscreen Skincare Milk, Gel and Spray, has molecules that soak up moisture in the air to create a uniform and strong UV barrier on the surface of your skin.
There's also the Thermo Booster Technology, which you can find in the Perfect UV Sunscreen Skincare Milk, that increases the sunscreen's UV protection in hot environments.
Our beauty club reviews the Anessa Perfect UV Sunscreens
Curious to know how the Perfect UV Sunscreens perform IRL? Read on for reviews from our beauty club members.

Having better sunscreen habits in 2022 begins with using the right product for you and your lifestyle. Are you ready to make the right choice?
Looking to upgrade your sunscreen? Get your hands on your new sun shield by visiting the Anessa Singapore Lazada and Shopee stores.
Comments, questions or feedback? Email us at [email protected].