'Tis the season to be thoughtful. It's not just about the act of giving but the intention behind it. So shower your loved ones with gifts that let them know that you took time in picking them out. We all have different people in our lives, and if they happen to love the earth as much as you love them, here's an easy and quick gift guide that's nothing short of meaningful.

Love for the skin — and the environment
Let your earth-loving loved one hit two birds with one stone by giving them the gift of
KOSÉ SEKKISEI Clear Wellness
range.
"When you become beautiful, the earth becomes beautiful" — that's what SEKKISEI believes in and promises with their Gift from the Earth. While continuing to help people achieve clarity of complexion, the brand has moved towards formulating products with gifts from the earth — oriental herbs, plant-derived ingredients that are nourished by waters of the world. Aside from that, they're also going sustainable with their eco-friendly packaging. They use Biomass PET for the bottles and tubes with the logo embossed — no ink — as well as cardboard paper and Biomass ink made from plant-based ingredients for the boxes.
Your friend will love the new SEKKISEI Clear Wellness line, which was created to focus on addressing skin issues brought by changes in your environment. Each product is made with ITOWA, a unique natural botanical ingredient containing Alpinia speciosa leaf extract, peony extract, noni juice and glycerin that increases the skin's moisture capacity in order to strengthen the skin so it remains clear and resilient against stressors.
Give the gift of (skin) clarity with the
Effective Type
, whose products not only have ITOWA but also a Clarity Boost Agent that helps to boost the skin's clarity through the power of moisture. The products in the range — moisturising lotion, moisturising emulsion, moisturising gel, facial cleanser and face wash — are paraben-free and have a scent that evokes the wonders of nature.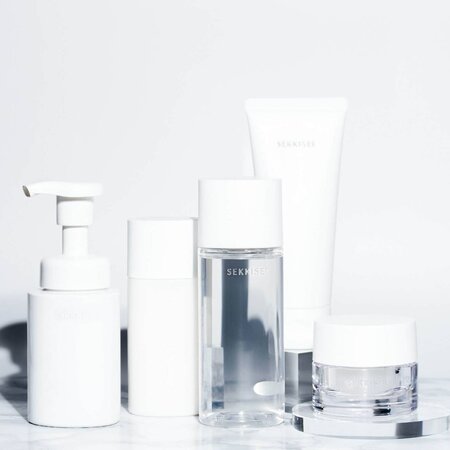 For those with sensitive skin, the
Free Type
is perfect. Each product in the range is free from alcohol, parabens, added colour, mineral oil and fragrance. They're also allergy, patch and sting tested to ensure a low-irritation formula. Get started with the Pure Conc, a mild lotion formulated with Chamomilla Recutita flower extract and glycerin for skin that's moisturised and soothed.
The gift of healthy skin
Help your loved ones with sensitive skin get the skin love they deserve with the Clear Wellness Free Set (at a discounted price of SGD50, originally SGD71), which consists of the Clear Wellness Gentle Foam Wash 160ML and Pure Conc Lotion 200ML. For those who are looking to boost their skin's clarity, the Clear Wellness Effective Set (discounted at SGD70 from the original price of SGD98) is for them. It contains the Clear Wellness Natural Drip Lotion 200ML and Clear Wellness Hydrating Gel 50G.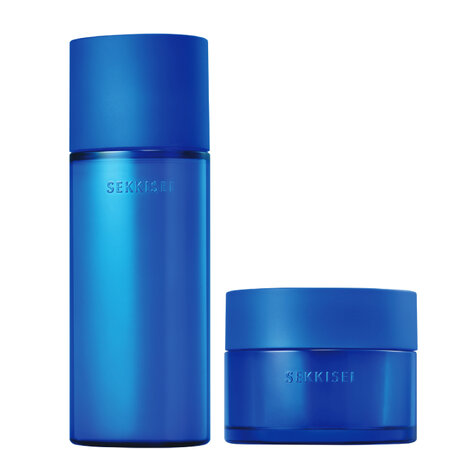 Your loved ones are not the only people getting gifts when you buy these for them though. You can get a free special limited-edition Japanese eco bag, a Japanese-inspired bento lunch box and a three-piece gift with a minimum purchase of SGD100 on KOSÉ SEKKISEI products in major departmental stores in Singapore. Gift them or keep them? We promise we won't tell.
Clozette readers can redeem samples from KOSÉ counters (until stocks last).
Comments, questions or feedback? Email us at [email protected].