What's your favourite part of your skincare routine? Chances are it's not cleansing. We were once guilty of that too so we understand. It can be methodical — or to put simply, boring. But when you find cleansers that do more than cleanse, you'll discover that the step could be far from chore-like. Treat yourself to skincare benefits — and a sensorial experience. Start off with the KANEBO Scrubbing Mud Wash and KANEBO Instant Off Oil.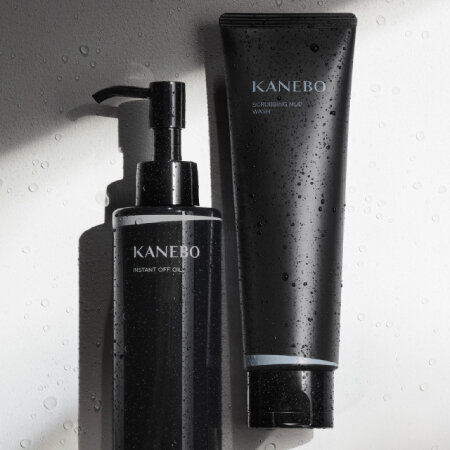 KANEBO Instant Off Oil: Mighty but feathery light
Oils are notorious for leaving a feeling of stickiness and heaviness. That can't be said for the KANEBO Instant Off Oil, which feels lightweight — feather-weight to be exact because it's made with Feathery Light Oil (Isododecane). Along with that, you can envelop your skin in its gentle but powerful mix that contains Olive Oil and Rose Hip Oil for easily lifting up makeup and dirt from the skin.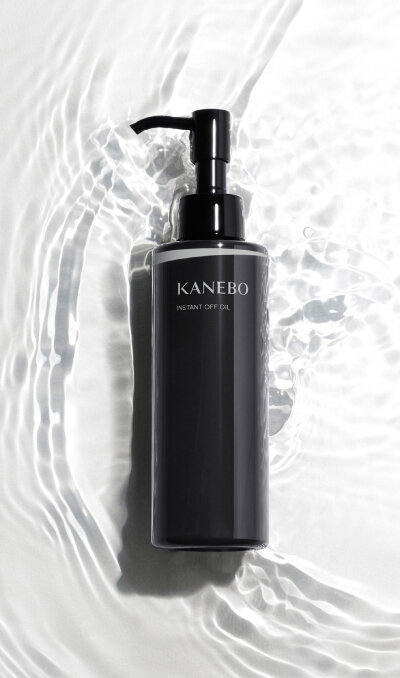 Feel invigorated by its floral and fruity fragrance blend of lily of the valley and rose with a hint of "Teatopia" tea flower as you massage it on to your skin. Rinse it off with warm water and prep yourself for another sensorial experience.
KANEBO Scrubbing Mud Wash: A texture treat
Finish off your double cleansing routine with the texture-changing KANEBO Scrubbing Mud Wash. Cleanse and polish the skin with this cleanser made with Moroccan Lava Clay that absorbs excess sebum and wards off dead skin cells. When you apply it onto your skin, you'll feel its pasty texture preparing to lift off pore-clogging dirt. Next, let its scrubs made up of cellulose and silk powder work their way in polishing off impurities from the skin. Then, experience the final texture by putting a small amount of water on it and lather gently just like you would a foam cleanser — but not before you take a whiff of its floral fruity fragrance that inspires energetic mornings and calm nights. Use it daily or weekly without having to worry about stiffness or tightness, too.
If you wish, you can also use it as a rinse-off mask for targeted care. Simply put a small amount of the paste onto the parts of your face that need extra care from oil or dirt such as the T-Zone. Leave it on for 30 seconds, put a little bit of water to make it lather, wash and rinse.
Make sure each step of your skincare is not just necessary but also extraordinary. Because skincare is a form of self-care after all, don't you think?
Cleanse and treat with the KANEBO Scrubbing Mud Wash and Instant Off Oil. Get them here.
Comments, questions or feedback? Email us at [email protected].