The holiday season is rife with opportunities to escape on an adventure. A ski trip in the snowcapped mountains? Sure. An afternoon kayaking in a lake? Why not?

But quick, picture this: Draped in your favourite ensemble, you're walking barefoot on the sands of Erg Chebbi dunes in Morocco. The brisk desert night invigorates your senses. The sky is sprinkled with stars peppering your every step with light. You rest by a crackling fire and feel the warm wisps kissing your cheeks and become washed with the vibrancy of happy memories with loved ones. That — and the thrilling sensation that comes with it — is what you or a loved one will be able to feel as you enjoy the contents of
Huxley Scent Collection; Starry Dune
.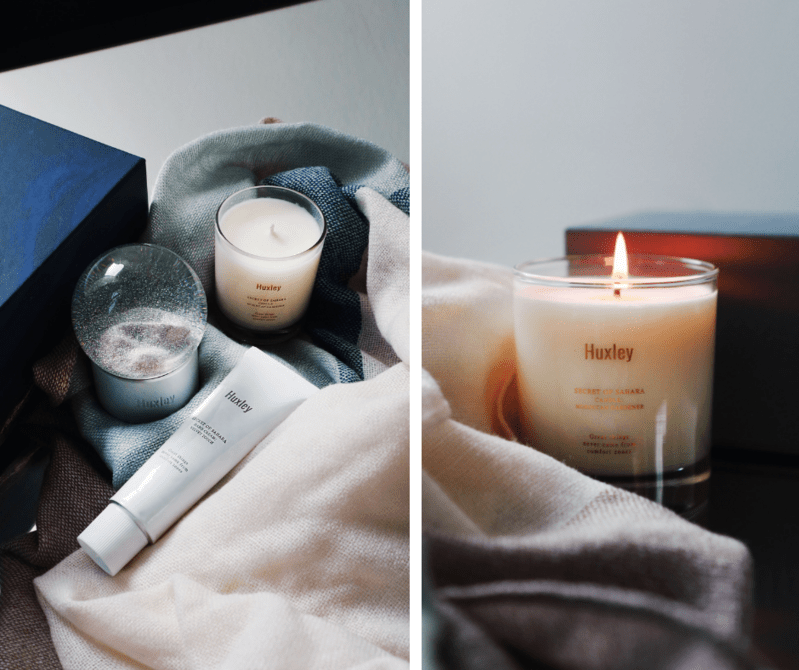 Enjoy the adventure in the comfort of your own home and transport your senses to that special place. Start with your eyes and look at the
Snow Globe; Starry Dune
, a limited edition snow globe that's reminiscent of the experience of the endless starry night in Morocco's sand dunes. And then, pamper your hands with the
Hand Cream Velvet Touch
, a luscious anti-aging hand cream bearing Huxley's signature fragrance. To top it all off, be swept away on a spirited experience with a whiff of the new
Candle; Morrocan Gardener
. It's a natural scented candle made from soy that's inspired by the exotic and inviting allure of a Moroccan garden oasis, which you can get as part of the collection or by itself.
Experience an adventure for your senses.
As a treat, you can get a 25% off your order from huxley.sg when you use the code CLZ25OFF (valid until 15 December 2018)! Plus, your order will be shipped for free and will include lots of samples!
The exclusive Huxley Scent Collection; Starry Dune (includes Candle; Moroccan Gardener (80g), Snow Globe; Starry Dune, Hand Cream; Velvet Touch (30ml)) retails at SGD80. The Candle; Moroccan Gardener retails at SGD80 for 230g. Learn more about Huxley on Facebook and Instagram.
Comments, questions or feedback? Email us at [email protected].