These two skin states are often interchanged. They're like flaunt and flout, lay and lie, stationery and stationery — they may look the same but they are actually different. You may have touched your skin and thought of how dry it is without knowing that it might actually be dehydrated. Or you may have thought that you have dehydrated skin but it's really severely dry. It can be confusing. So let's find out how to differentiate the two and how to address them both with the Hada Labo Premium Hydrating Lotion.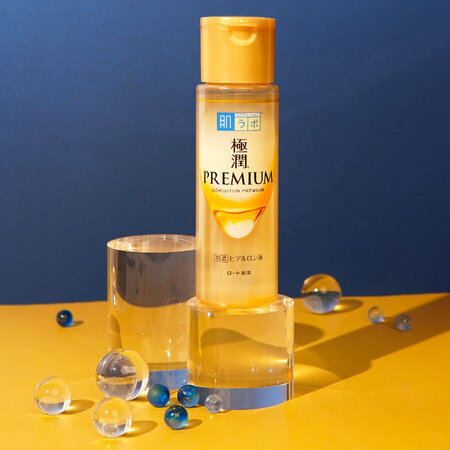 Dry or dehydrated skin?
To put it simply, dry skin lacks oil while dehydrated skin lacks water. Dry skin is more permanent and is considered a skin type while dehydrated skin is a specific, temporary skin condition. Even those with oily and combination skin can become dehydrated.
How do you know if you have dry or dehydrated skin?
People with dry skin often notice that their skin is flaky or scaly, sometimes with a bit of redness. Meanwhile, dehydrated skin often looks dull, with the under-eye area appearing darker and looking more tired, and has fine lines and wrinkles; it can be itchy too. Dry and dehydrated skin can lead to more pronounced visibility of signs of skin ageing — think deeper wrinkles, more prominent fine lines, and more.
How do you treat dry skin and dehydrated skin?
The best way to treat both is to use products with hyaluronic acid. This cult-favourite ingredient delivers hydration and moisture. But why settle for just hyaluronic acid when you can have seven — yes, seven — types of it in one product? Get all the hydrating, moisturising and strengthening goodness from Hada Labo Premium Hydrating Lotion.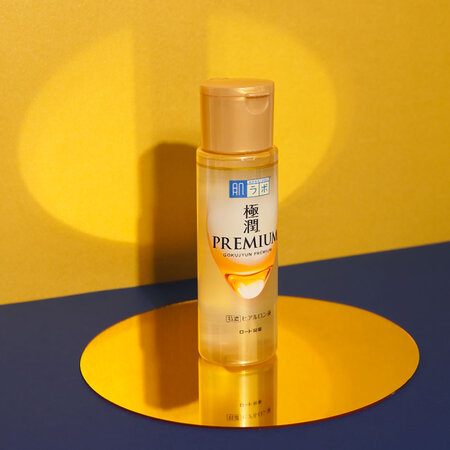 The skin has different layers with different depths, and some ingredients are only able to penetrate limited layers. With seven types of hyaluronic acid, you get consistent hydration in various layers of the skin.
Hada Labo Premium Hydrating Lotion contains hyaluronic acid, 3D hyaluronic acid, Super hyaluronic acid, adhesive hyaluronic acid nano, hyaluronic acid, penetrating hyaluronic acid, and the world's first fermented hyaluronic acid.
With the world's first fermented HA along with the 3D HA AND Adhesive HA this lotion helps to strengthen the skin's moisture barrier and prevents moisture from escaping to ensure a healthy skin barrier.
Hada Labo Premium Hydrating Lotion's penetrating hyaluronic acid also promotes the skin's ability to produce more hyaluronic acid, making your skin more moisturised, hydrated and plump all the time. It's also free of alcohol, fragrance, colourants and mineral oil. Plus, it's pH balanced so you're sure that it will give your skin gentle but absolute hydration.
Simply use it like you would your regular toner after cleansing or use it as a serum since it does have a serum-like consistency and efficacy — perfect for both dry and dehydrated skin.
Quench your skin's thirst for moisture and hydration with the Hada Labo Premium Hydrating Lotion. Get it here.
Comments, questions or feedback? Email us at [email protected].