Do you find yourself scrutinising more intently at a beauty product's ingredients list? We do too. We've graduated from buying products impulsively to researching ingredients and finding out which ones work for our skin's needs. You've probably heard most of them. But does KOUJI ring a bell? If you're unfamiliar, don't fret. With the help of Hada Labo, the world's leading expert on Hyaluronic Acid, here's everything you need to know about it and why you need it for your pre-ageing skin.

What is KOUJI?
KOUJI or miracle grain comes from the fermentation of Yamada Nishiki rice, also known as the king of sake rice. KOUJI contains Polymer Hydrolysed Rice Protein that prevents moisture loss through evaporation. It also has Low Molecule Hydrolysed Rice Protein that penetrates into the deep layers of the skin to lock in moisture for hydrated, supple and youthful-looking skin. Plus, multiple natural moisturising factors — vitamins, ceramides, amino acids, minerals and peptides — that work in synergy to give superior hydration, repair fine lines and brighten the skin tone, leaving you with clear and radiant skin.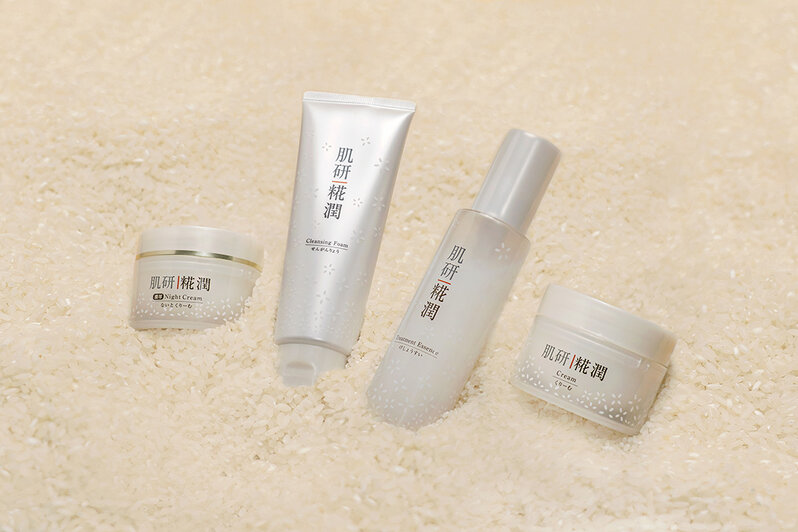 Before you consider DIYing it — it does sound like a good project to undertake since most of us have rice in our pantries — you don't actually need to. And it's also realistically impossible to make because the KOUJI in Hada Labo KOUJI is specially formulated — a testament of their commitment to a continual and relentless search of the world's best ingredients for superior Asian skin hydration. Along with Collaplus that helps with anti-ageing, each product treats your skin to multiple benefits that are perfect for pre-ageing.
What is pre-ageing?

If you've been wondering what pre-ageing is and if you have it, here's the answer. We're taught that anti-ageing should start when you hit your 30s. But even before that, there's pre-ageing — and it happens in your 20s. While your skin may look supple and healthy on the surface, skin problems related to ageing may actually be brewing up at this time. Do you notice visible fine lines around your eyes and lip area, your skin feeling dry after each wash, your skincare doesn't get absorbed by the skin easily, large and visible pores, and rough skin texture? It's no secret that while you're energetic and lively during your 20s, you may also be exposed to different stressors — from work to the environment to personal lifestyle. This leads your skin to become dehydrated and later on look dull and dry in appearance.
Hada Labo KOUJI for pre-ageing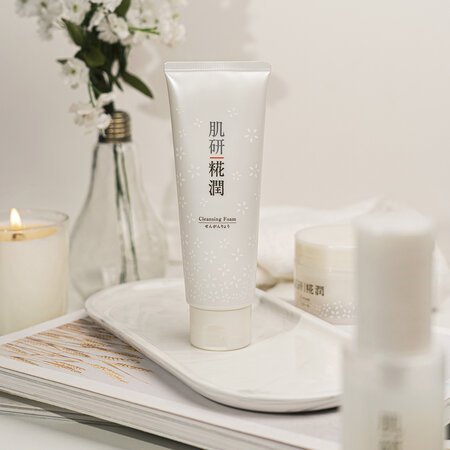 Enter Hada Labo KOUJI, which was designed specifically to address pre-ageing skin. Start with the
Hada Labo KOUJI Cleansing Foam
, which has an ultra-fine dense foam that, aside from feeling pillowy-soft on the skin, gently cleanses pores and locks in moisture — no dry patches.
Follow it up with the watery light — perfect for Singapore weather — but highly nourishing
Hada Labo KOUJI Treatment Essence
. Dabbing a few drops of this treatment essence that's packed with KOUJI essence and enriched with vitamins, minerals, amino acids, peptides and ceramides on your skin day and night will help to improve skin firmness, reduce fine lines, boost your skin's eye-catching radiance and reveal a luminous complexion. It also has the natural soothing scent of Japanese fermented white rice that lends a relaxing vibe with every application. Skincare and self-care? Yes, please.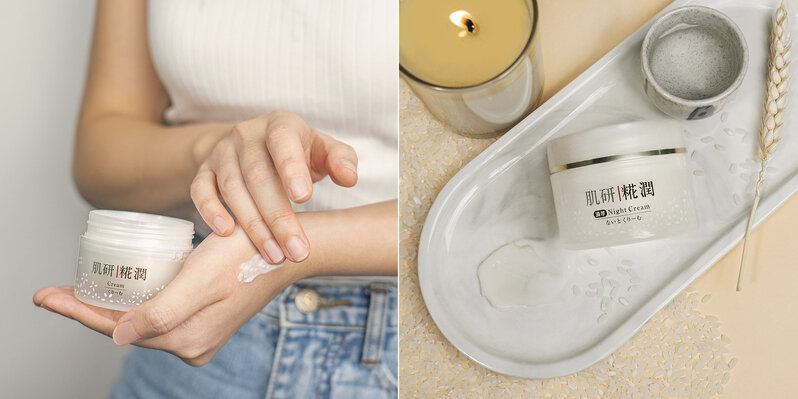 Next, moisturise with the
Hada Labo KOUJI Treatment Cream
in the morning. This lightweight, soft cream moisturises deeply while nourishing the skin to make it soft, firm and supple — rough patches and fine lines, be gone! At night, reach for the
Hada Labo KOUJI Treatment Night Cream
, which has a velvet-like texture and infused with nutrients that envelops the skin with extra hydration and wake up to firmer, crystal-clear and radiant skin.
All of these are free of fragrances, colourants and mineral oils, so you get nothing but skin-caring benefits to help against pre-ageing!
Discover the wonders of KOUJI for your skin. Get Hada Labo KOUJI here.
Comments, questions or feedback? Email us at [email protected].