A new year is here and there's no better time to refresh your look. But you don't need to do anything elaborate. All you'll need is a good skincare regimen that will help you look refreshed and radiant. Whether you're a skincare newbie or a beauty veteran, there's always a way to step up or ease into a better beauty routine.

Malaysia-grown beauty brand Elixxi® has a wide range of skincare, supplements, and body care items made with active natural ingredients that are mostly sourced from Europe and can help you on your new skin journey. Read on to know more.
Level up your basic skincare routine
After cleansing, your basic skincare routine should focus on nourishing your skin and targeting skin woes. Hankering for skin hydration? The Elixxi® Refining Facial Toner that contains Rosa Damascena flower water and other plant extracts can help hydrate skin, replenish moisture and prevent eczema and rosacea.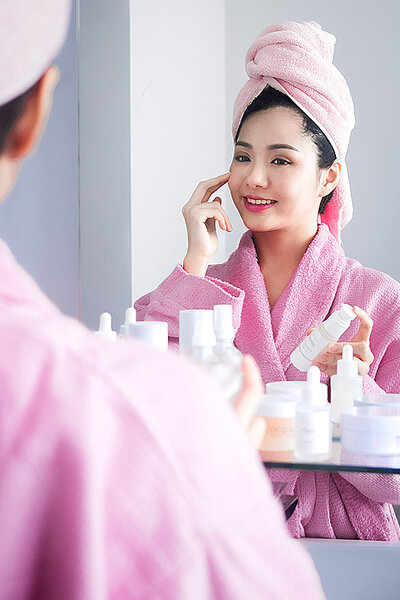 Your next priority should be using a serum. A serum contains a more concentrated formula that penetrates deep into your skin, so it works its magic from within. But which one? If you're looking to strengthen and plump up your complexion this year, the Elixxi® Perfecting Serum can help do that for you. It contains hydrating MossCellTec™ No. 1 and collagen-boosting Lipobelle™ Soyaglycone to improve skin tone and strength.
Seal in all that goodness with the Elixxi® Perfecting Moisturiser, which is formulated with MossCellTec™ No. 1 in addition to NanoWhite (to help minimise pigmentation) and soothing Natura-Tec Babassu Oil.
Elevate it with specialised skincare
Once you've got your basic routine locked in, take your skincare game a step further to reveal a fresher complexion by adding specialised skincare products such as masks and mists that do more than just hydrate.
The flower-powered Elixxi® Lipo Facial Mask can help you inch closer to your skin goals. It's available in two variants, Moisturising and Brightening, which both feature the LipoMask™ Technology that helps protect the masks' active ingredients. The same technology improves the ingredients' ability to penetrate and be absorbed into the deepest layer of the skin when applied.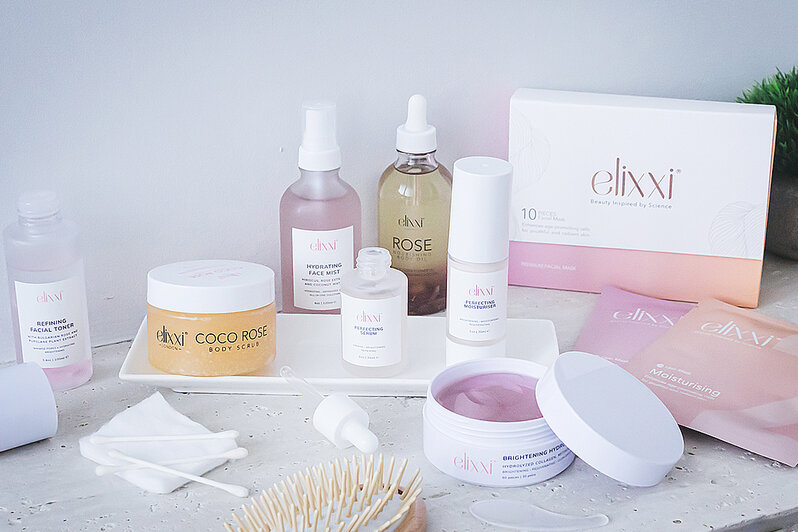 Prefer something even more fast-acting? Spritz on the Elixxi® Hydrating Face Mist throughout the day, so you can enjoy the benefits of soothing rose water, pore-tightening aloe vera, and hydrating coconut water.
At night, treat your tired peepers with the Elixxi® Brightening Hydrogel Eye Mask. It contains vitamin E and retinol to brighten, moisturise, and smooth out your eye area. All it takes is 10 to 15 minutes of your time.
Supplement it with a daily beauty drink
One more thing you need to know to help refresh your skin this year? Taking care of your skin should also be an inside job. Beauty supplements like the Elixxi® Beauty Drink bring to life the saying "You are what you eat."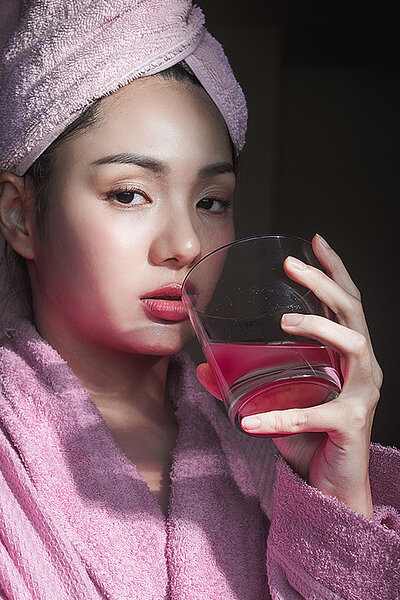 This beauty drink contains skin-enhancing ingredients such as French grape seeds, Torula yeast extract, Nordic marine collagen peptides, super berries, tomato seeds, melon extract, rose petal, and beetroot that help rejuvenate your skin. It also helps with fine lines and wrinkles, oil control, dark spots, UV protection, and dullness.
You only need to mix one sachet in a glass of water and drink it before breakfast or going to bed.
Pamper and refresh the skin on your body too!
Your 2022 beauty regimen wouldn't be complete without some bodycare! Exfoliate your skin with the Elixxi® Coco Rose Body Scrub to lift away dead skin cells and reveal the younger layer of skin hiding underneath. This sugar-based exfoliant is formulated with Morrocan rose extract — an antibacterial ingredient that's rich in antioxidants — and virgin coconut oil to reduce inflammation.
After showering, generously apply the Elixxi® Rose Nourishing Body Oil that not only moisturises the skin but also helps keep it bright, firm and toned. You can thank its rich blend of rose, avocado, and almond oils as well as anti-ageing vitamin E for that. Plus, it's also a multitasking product! You can use it on your hair and nails to keep them nourished throughout the day.
With the help of these Elixxi® Beauty products and a commitment to levelling up, it doesn't really take a lot to achieve your goal to have refreshed skin this year.
Discover Elixxi®'s range of glow-giving products here.
Comments, questions or feedback? Email us at [email protected].