Did you know that signs of stress can appear through your skin, body, and headspace? If you find that your skin is dull, you're feeling bloated or unable to focus, it's time to step back, take the chance to unwind, and reset your skin and well-being with a three-step routine.
You can do these steps daily in the morning or at night before heading to bed. This routine can be your go-to relaxation method whenever you find yourself feeling overwhelmed and stressed out.
Step 1: Reset your skin with the L'OCCITANE Immortelle Reset Serum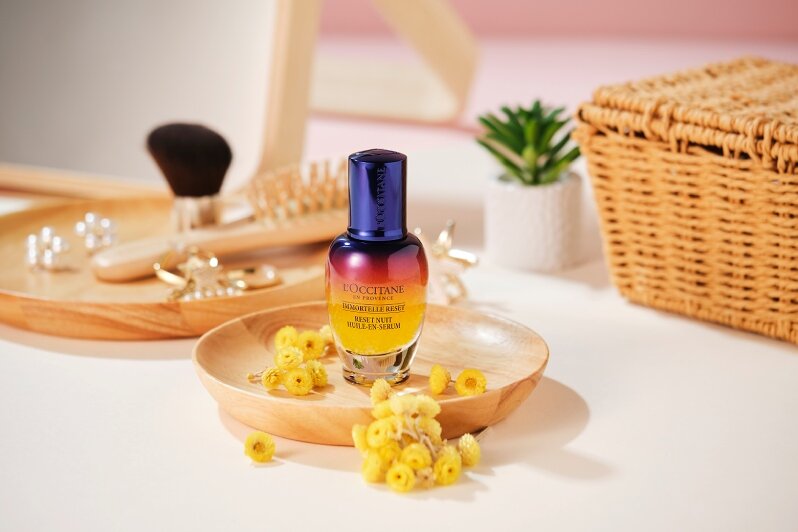 Does your skin need a reset? If your skin is showing signs of stress from your lifestyle and environment — dryness and dehydration, rough texture, dullness, irritation, acne breakouts, tightness, and fatigue — it's time to treat it with the help of the L'OCCITANE Immortelle Reset Serum.
This lightweight glow-boosting serum contains 3,000 antioxidant-rich Immortelle bubbles that defend your skin from sensitivity, dullness, and fatigue throughout the day and as you sleep. Its hero ingredient, Immortelle Essential Oil, helps keep your skin plump and firm by diminishing any visible wrinkles or fine lines. Aside from this power-packed ingredient, the serum also contains Acmella Oleracea extract which smooths out any rough patches of skin and Marjoram extract which stimulates cell renewal and reveals the glowing skin underneath in as fast as seven days.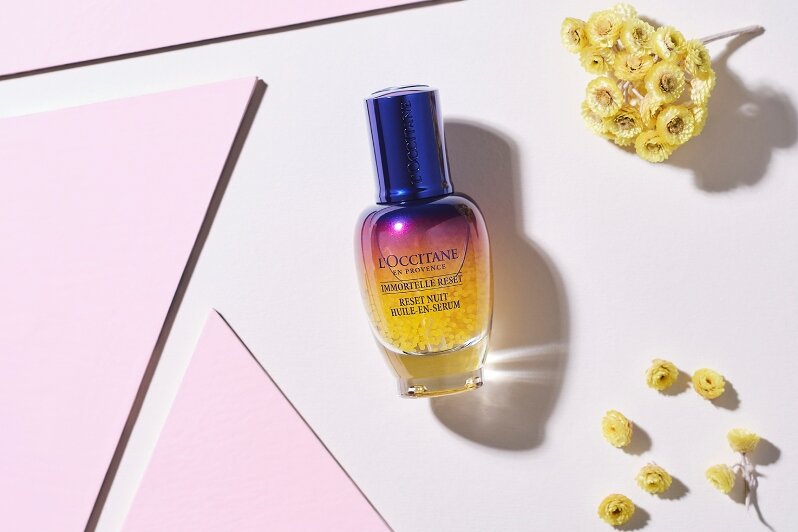 All you need is three pumps of the Immortelle Reset Serum per application to enjoy its benefits. Dispense the product into the palm of your hands, warm it up by gently rubbing it between your palms, and breathe in its relaxing scent. Gently press your palms to your cheeks and forehead to apply it to your skin. Tap it in to boost absorption. You can use it in the morning to protect your skin from environmental stressors and at night to amplify your skin's self-renewal process.
You'll also notice that with continued use, your skin is better equipped to handle the stress it encounters during the day and repair itself from stress-related damage as you sleep.
Want to see how it works on real skin? Here are some reviews from our beauty community.
Step 2: Reset your mind through mental fitness exercises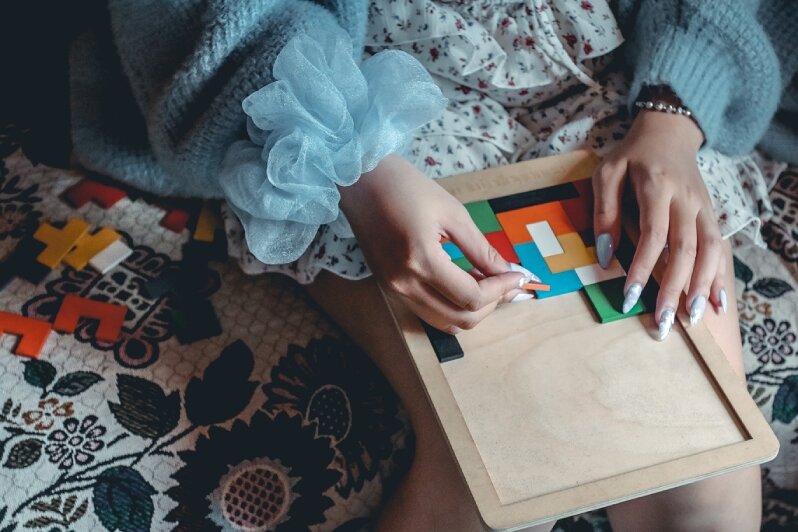 Next, take the chance to give your mind a break from the info overload it's been receiving throughout the day. Why not consider doing some mental fitness exercises? A study* suggests that mental fitness exercises work your memory and imagination and can potentially improve your attention span, reaction time, and ability to switch between tasks in the long run. Mental fitness exercises include playing games like Sudoku or crossword puzzles.
Step 3: Reset your body by feeding it with a healthy mocktail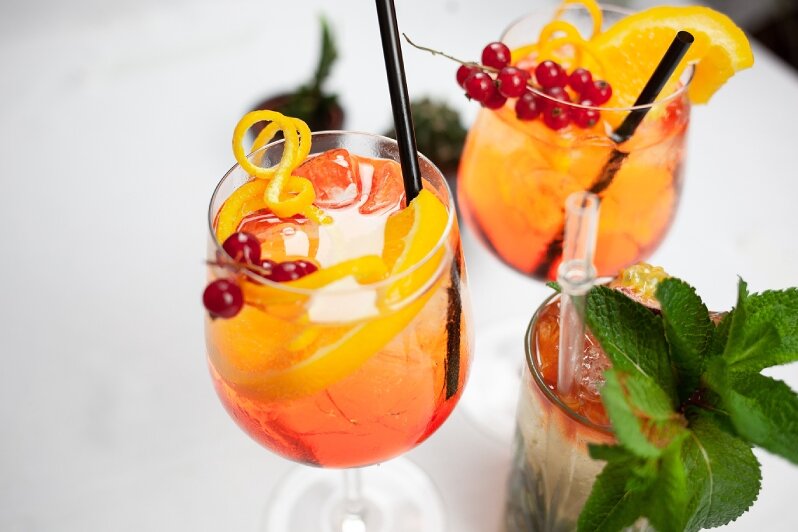 Now that you've refreshed your mind and skin, the next step in your reset routine is to listen to your body. Stress can also show up in the form of feeling bloated, sluggish, or constipated. Load up on the good stuff for your body by drinking a mocktail. It's a non-alcoholic alternative to sugar-filled spirits. Mocktails can be made with fruits, veggies, and juices, so you can tweak the recipe to suit your tastes and needs. Our favourite? A summer cup mocktail. It contains cucumbers and frozen red berries which are rich in fibre and antioxidants that can make your skin more radiant. You can top it off with some fruits to nibble on for added nutrition and taste.
Now that you have these tips for your reset routine against stress, get ready to experience brighter days ahead.
Start your daily reset with the L'OCCITANE Immortelle Reset Serum. Sign up here for your complimentary five-piece Immortelle Reset Sample Kit — featuring samples of the Immortelle Reset Serum, Immortelle Reset Triphase Essence, and Immortelle Divine Youth Oil — today. Valid until 30 June 2022.
L'OCCITANE's Immortelle Reset Collection is available at L'OCCITANE boutiques nationwide, the brand's website, Lazada, and Shopee.
Comments, questions or feedback? Email us at [email protected].