"This year, I will be this and do that." If this looks like your mantra for 2021, we totally get you. The new page on the calendar gives off a certain kind of buzz — one that jolts you to make a move. If you're still feeling this high well into the month, we say power through and renew. Refreshing yourself from head to toe is just the next step you need to take. Do so with the help of these made-in-Japan products which you can get at Bare Japan.

Start your skincare routine with a clean slate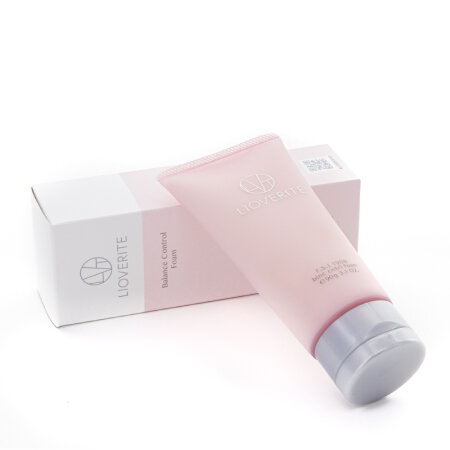 Just like the new year and the many possibilities it brings, begin your skin routine this 2021 on a clean slate — quite literally. Cleansing is still of utmost importance at this time, so make sure you do so even for your facial skin. The
LIOVERITE Balance Control Cleansing and Makeup Remover
is great for this. It's a gentle cream that becomes slightly oily as you massage it onto the skin, making it effective in lifting up not just makeup but also dirt and impurities on the skin while keeping the skin moisturised. This cleanser also normalises sebum levels and is safe for sensitive skin.
Cleanse and treat your tresses

Start from the top by cleansing away impurities from your hair and scalp with the
Onsensou Scalp Care Shampoo
. It's made with seaweed extract from thermal springs in Beppu in Japan, which is great for strengthening the hair and improving the blood circulation in the hair follicles. It also contains niacin that helps with hair growth, choline that normalises the activity of sebaceous glands, and Vitamin C that renders your tresses with a healthy shine.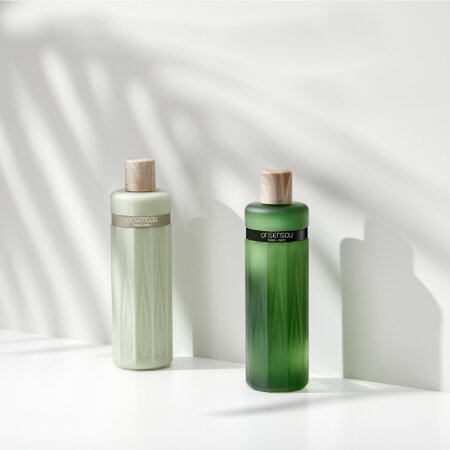 Follow it up with the
Onsensou Scalp Care Treatment
, which contains hot spring yeast that promotes hair growth and hot spring algae that calms and soothes the scalp. This treatment — which is free from sulfates, parabens, isothiazolinone preservatives, silicones and tar dye — is great for keeping your scalp free from product buildup and excess oil.
Treat yourself a little
You might think it's too early in the year to be treating yourself. But there truly is no right time to invest in yourself and your skin. The
NOA NOA Luxe Kit
is something that you might be interested to dive into.
The kit has a
Medicated Cleansing Gel
that removes makeup and prevents acne-causing bacteria and contains natural extracts from artichoke, lemongrass, dutch mustard, burdock and sage that calms and soothes the skin.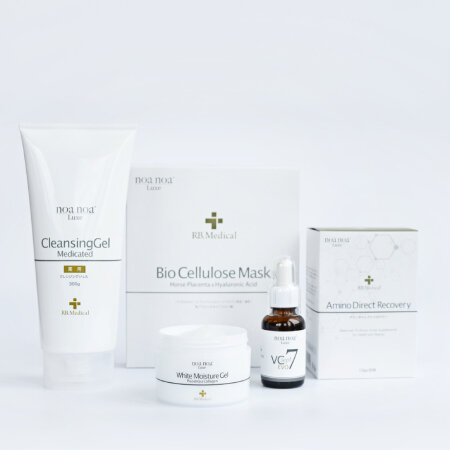 In the kit, you'll also find the brightening
VC7 EVO Serum
. It helps with balancing the skin's sebum production and evening out hyperpigmentation. There's also the
Biocellulose Mask
made with nata de coco (fermented coconut water) and horse placenta extract. This mask helps to slow down cell ageing and provide a lifting effect on the skin. Capping off the kit is the
White Moisture Gel
, which acts as a lotion, moisture milk and cream. It has skin-softening and skin-soothing licorice root extract, deeply moisturising triple hyaluronic acid, and anti-ageing geranium extract.
Envelope your skin with sun protection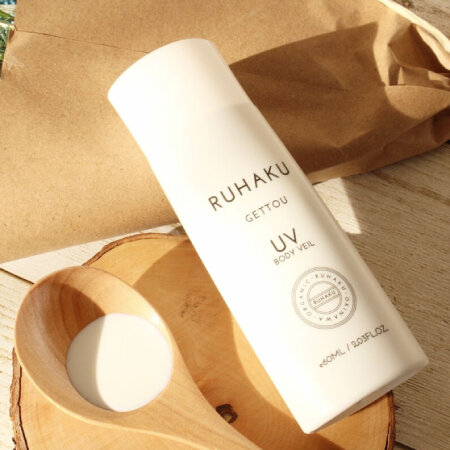 Don't let all the progress you make with the help of your skincare products go to waste — make sure you protect it from the sun's harsh UV rays. Pick up the
RUHAKU Gettou UV
. It's an organic sunscreen that provides SPF50 PA ++++ and skin-nourishing benefits. This silicone-free sunscreen contains soothing aloe extract, antioxidant-rich ghetto plant extract, brightening mate tea and green tea extracts; as well as balancing and firming edelweiss flower extract, European raspberry seed oil, ginseng flower extract, mallow flower extract, camellia oil, rose oil, and eucalyptus oil. To top it all off, this sunscreen is also reef-safe.
Scrub away dead skin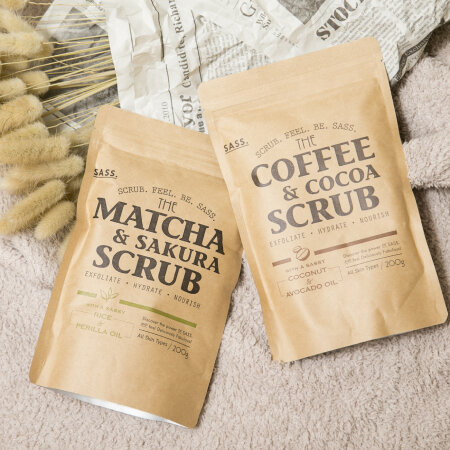 Slough off the limiting habits you made in 2020 and start afresh this year. Do the same for your skin too with the
SASS Coffee & Cocoa Body Scrub and SASS Matcha & Sakura Body Scrub
. These gentle exfoliators use Epsom salt, which is not only gentler on the skin compared to regular salt but is also gentle on your bathroom finishing and pipes. They also have antioxidant-rich and brightening ground coffee and matcha powder, as well as nourishing and hydrating sunflower seed oil, cacao butter, avocado oil, coconut oil, argan oil, and jojoba seed oil.
Rejuvenate from head to toe and start 2021 strong with a bright mindset and this routine.
Comments, questions or feedback? Email us at [email protected].