Here's a universally known truth: the sun's rays are powerful. They're so strong that they can burn you. Not to mention they can even cause long-term damage to your skin. That said, it's only fitting that we seek protection, right? To shed some light on what you really need to know about sun protection, here are myths you should stop believing and how you can address them with the help of the ​Astalift D-UV Clear Day Serum​.

Myth 1: You don't need sun protection all the time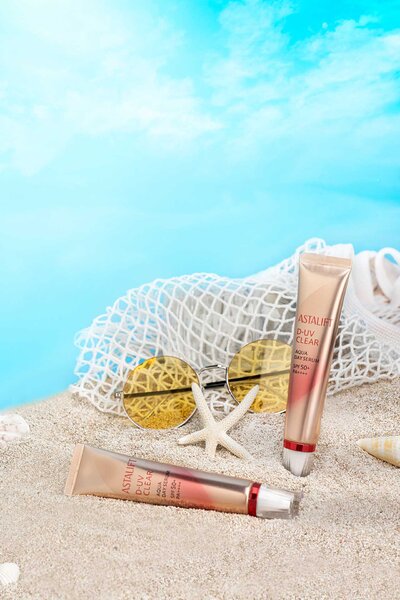 Some say you don't need sunscreen all the time. But you actually do — yes, even when it's cloudy and even when you're indoors. The sun has deep UV rays that penetrate deep into the skin, to cause some serious damage. Using sun protection that targets this concern is the best way to go. The Astalift D-UV Clear Day Serum has SPF50+ PA++++ and D-UV Guard that blocks deep UV rays so you can have fun at all times without worry. It's also water-, sweat- and sebum-resistant — great for any and every kind of activity you have. It's ultra-lightweight, too, so you can re-apply with ease — even on top of your makeup.
Myth 2: The sun's rays can only burn you
When we think of the sun's harsh rays, we immediately get pictures of sunburnt skin on our minds. But did you know that according to a test carried out by FUJIFILM, 10 minutes of exposure to deep UV rays can actually put your skin on a dry spell? Make sure your skin has the hydration — and protection — it needs with the help of the starfruit extract found in the Astalift D-UV Clear Day Serum. This ingredient helps inhibit the formation of stromelysin-1, an enzyme that triggers dryness, so you're sure to have supple, smooth skin. It also has a Moist Up UV Shield formula that holds the product's moisturising ingredients firmly on the skin to keep you hydrated. Plus, its refreshing texture is the perfect jumpstart to facing your day.

Myth 3: All sunscreens are the same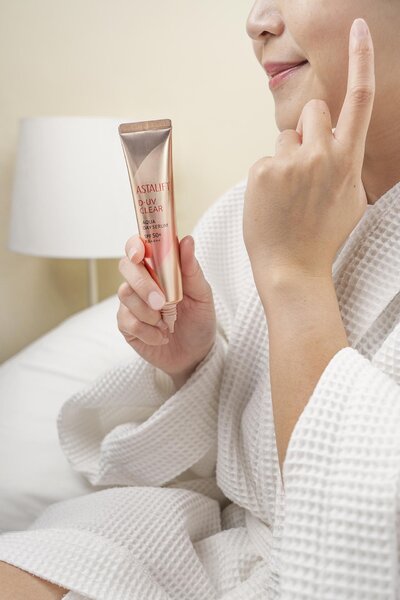 Aside from the level of protection they provide, sunscreens also differ in other skin-caring benefits they can offer. Multi-benefit products are always good in our book! The Astalift D-UV Clear Day Serum, for one, has Nano Astaxanthin and Nano Lycopene, antioxidants — developed using FUJIFILM's proprietary nanotechnology — that address sun damage. It also contains a beauty essence that has three types of functional collagen, Vitamin C, Alteromonas Ferment Extract and Scutellaria Baicalensis Root Extract. Plus, it has a light analysing powder that makes it great to use by itself or as a primer under makeup. Sun protection and targeted skincare in one? Now that's something we can believe in.
Enjoy 20 per cent off on regular items storewide on Lazada and Shopee. You can get your Astalift D-UV Clear Day Serum here. Valid from now to 30 April 2020.​
Comments, questions or feedback? Email us at [email protected].