What are your skin goals? Skin that's plump and lifted? Supple and soft? Maybe matte? To achieve any of these you need products created specifically for your skin needs — think of them like supplements for your skin. Similar to how the body has nutritional requirements, your skin also needs skincare that will address its "skin deficiencies" to appear healthy and revitalised. If you have no idea where and how to get started, turn to Artistry Skin Nutrition™.
The brand created products with the belief that healthy skin is pure from irritants, able to rebuild its natural support system; protected from environmental aggressors, and has a balanced microbiome and intact moisture barrier. How does it help you achieve these? Through feeding your skin with the right supplements in the form of skincare products.
Feeding your skin with the right supplements
Artistry Skin Nutrition™ has created different clean, plant-based product ranges that address specific skin woes. The star ingredient of every product is white chia seeds, which are known to be one of the richest superfoods available. They are packed with antioxidants and omega 3 fatty acids that brighten the skin, lock in moisture, soothe inflammation, and protect your skin from premature ageing.
Curious to know which range you should try? Take our quiz below to find out. Plus, read through reviews on these products by members of our beauty community.
The Artistry Skin Nutrition™ Hydrating Solution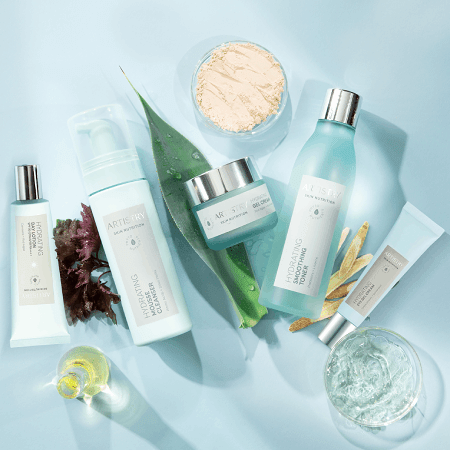 Your skin is fairly balanced or may be prone to dehydration, so give your skin extra nourishment through ample hydration. The Artistry Skin Nutrition™ Hydrating Solution has the power of white chia seeds to help you get it. Gently cleanse your skin of impurities with the shiso perilla-infused Hydrating Mousse Cleanser. Treat your skin to some skin barrier-strengthening prebiotic action with the Hydrating Smoothing Toner to support your skin barrier. Then, follow it up with the Hydrating Eye Gel Cream that helps diminish dark circles with the help of quinoa seeds.
As your last layer of moisture boost, choose between the blue agave-infused Hydrating Gel Cream or the SPF-charged Hydrating Day Lotion. Both have the Prevent Complex (a blend of Australian daisy, blackberry, and Nutrilite™-grown acerola cherry) to amplify the skin's natural defense against environmental stressors that can speed up skin ageing or compromise your moisture barrier.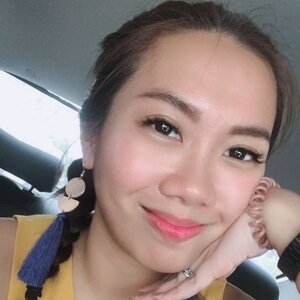 If you use these products consistently for two weeks, you may observe the same results as Clozette Beauty Club member, Jsyx. "My skin definitely feels more hydrated and the pre-existing flakiness has reduced," she shared.
The Artistry Skin Nutrition™ Balancing Solution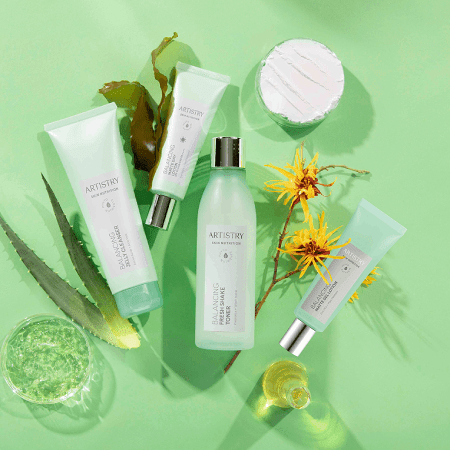 You need some help in the oil control department or calming misbehaving skin. Control oil and soothe inflamed skin with the Artistry Skin Nutrition™ Balancing Solution. It has all the products you need to achieve a calm and matte complexion. The moisturisers in this range also have phyto-powered Prevent Complex that helps suppress premature skin ageing.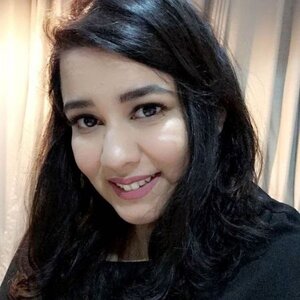 "My face was breaking out before I started using this, but it helped clear my skin. My face doesn't get as oily as usual, too," Clozette Beauty Club member Arsh shared after trying the products. You can enjoy the same results too. Start by cleansing your skin of excess sebum and dirt with the Balancing Jelly Cleanser, a cooling gel cleanser with soothing aloe vera. Next, apply the Balancing Fresh Shake Toner that is formulated with oil-absorbing powders and pore-clarifying witch hazel to achieve a shine-free base. Finish off with the Balancing Matte Gel Lotion to provide moisture and re-balance skin with meadowsweet extract.
The Artistry Skin Nutrition™ Renewing Solution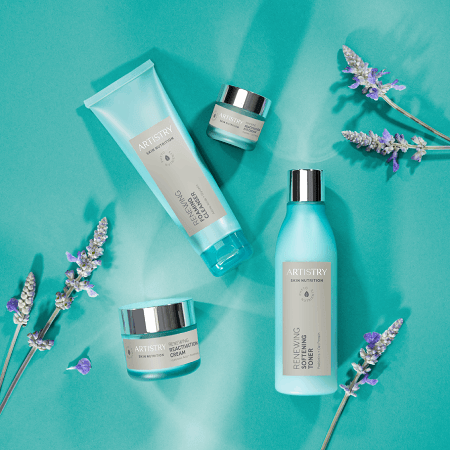 You're looking to minimise signs of skin ageing and minor texture, so pick up products that can speed up skin renewal, like the Artistry Skin Nutrition™ Renewing Solution. Some of its products also utilise the brand's Repair Complex — a concoction of Nutrilite™-grown spinach, turmeric, and tea olive flower — to revitalise skin that's already showing signs of ageing.
Want to look more wide awake and youthful? Then the Renewing Reactivation Eye Cream is the perfect supplement for your skin. This peptide-infused eye cream helps depuff your eye area and minimise the appearance of fine lines and wrinkles. Before you cap off your routine with that power-packed cream, make sure the first parts of your routine are renewing too. Purify your skin with the microbiome-friendly Renewing Foaming Cleanser that contains moisturising glycerin, mild cleansing amino acids, and soothing shiso perilla and aloe. Prepare your skin for more benefits with the nourishing Renewing Softening Toner that is formulated with oat protein to soothe inflamed and irritated skin. Afterwards, reactivate the skin's natural renewing process with the Renewing Reactivation Cream that has barrier-strengthening rosemary, skin-smoothing hyaluronic acid, and Artistry Skin Nutrition™'s Repair Complex.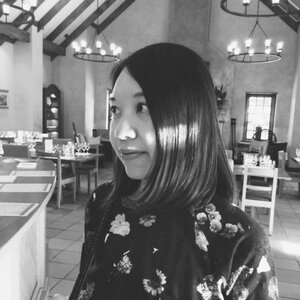 Don't just take our word for it. Clozette Beauty Club member WK tried the entire range for two weeks and saw her skin become "more radiant" and feel "more hydrated". She also appreciated how the products were easily absorbed by her skin and that the cream doesn't leave the skin feeling tacky or oily after applying.
The Artistry Skin Nutrition™ Firming Solution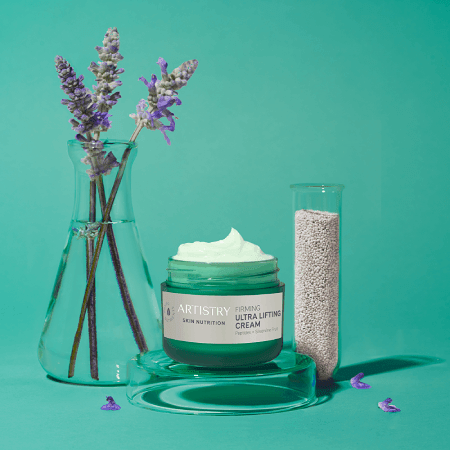 You want to finally say goodbye to dull and sagging skin, so give yourself a subtle face lift at home with the Firming Ultra Lifting Cream. It coats the skin with a rich, luxurious creamy texture with a firming boost powered by Repair Complex, wrinkle-smoothing peptides, and revitalising silvervine fruit.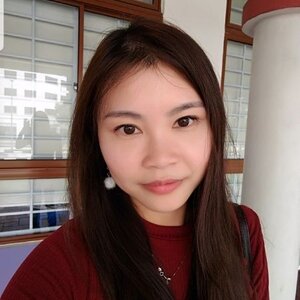 After using the Firming Solution, Clozette Beauty Club member Charlotte observed a "softer, more supple and moisturised skin" with visibly minimised pores.
Match your skincare products with your skin goals and see how fast it takes to achieve them! Try it for yourself. Find out how you can get free samples of Artistry Skin Nutrition™ products below.
Get to know Artistry Skin Nutrition™ products and how they work like supplements for your skin here.
Comments, questions or feedback? Email us at [email protected].