Potentially burning calories while you enjoy your morning cuppa? Achieving smooth, supple skin with the help of salmon DNA? These are but a few of the intriguing beauty products and services that are offered by beauty and wellness brand illumiaSKIN by Kim Lim and its medispa, illumia Therapeutics.
Designed to keep the skin feeling and looking its best at any time, for any age and for all skin types, illumiaSKIN by Kim Lim products are developed in the brand's labs in Korea. Their formulations are also backed by their team of skin experts and industry gurus behind illumia Therapeutics. Read on to discover how you can get in shape and achieve a radiant, glowing complexion with the brand's five noteworthy beauty launches.
A closer look at the Radiance Hourglass Detox and All 1n One Mask
Catch the video below as program manager Roanna introduces two key products from the brand: the illumia Radiance Hourglass Detox and illumiaSKIN by Kim Lim All 1n One Mask.
Maintain a healthy gut and complexion with the Radiance Hourglass Detox
Your beauty routine begins with your gut. That's why the Radiance Hourglass Detox contains a blend of prebiotic and probiotic ingredients such as beetroot and natural grape powder to detoxify your body and boost your immune system — all while keeping your body-shaping and skincare needs in mind. Available in handy 14g sachets, this daily, fuss-free drink will help you pave the way towards becoming your most beautiful self — inside and out.
Attain smooth, supple skin with the All 1n One Mask
Salmon skin? A delicious treat to most sushi lovers. Salmon DNA for the skin? A power skincare ingredient that boasts anti-ageing properties! The All 1n One Mask features salmon DNA, which helps to boost the skin's repair process. It also has hydrolysed collagen and hyaluronic acid to draw up to 600 times more moisture in the skin, as well as niacinamide to even out your skin tone. Use this once a week to unlock brighter, firmer-looking skin.
Reduce bloat with the Metabolic Boost Slimming Coffee
Keep food cravings at bay while you enjoy your daily brew with the Metabolic Boost Slimming Coffee. Offered in 14g sachets, this product claims to speed up the body's natural metabolism rate by up to five times as well as reduce bloat and water retention. Its handy sachet format makes it easy for time-starved users to enjoy it on the go too — simply dissolve its contents in 120ML to 150ML of water, stir well and have it as your morning pick-me-up.
Strengthen your skincare game with illumia Therapeutics aesthetic services
For an added beauty boost, skincare lovers can also pamper themselves with the suite of aesthetic services offered by Illumia Therapeutics. They include the Triple Gold Ultrasound Lifting facial and the Needleless Rejuran Healer treatment.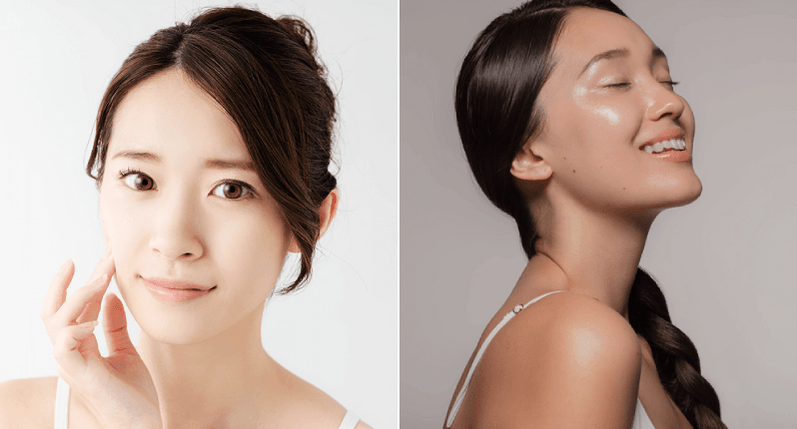 A step up from conventional dual-frequency ultrasound treatments, the Triple Gold Ultrasound Lifting facial is an intensifying treatment that delivers micro-massages to the skin. This helps to target both the superficial and deeper layers of the skin, as well as reduce enzymes in the skin that are present in medical conditions such as acne, eczema and dermatitis. Furthermore, this facial also helps to strengthen the skin's immunity by stimulating the skin's production of Heat Shock Proteins (HSPs) to maintain a healthy and strong skin barrier.
Meanwhile, the Needleless Rejuran Healer harnesses the anti-ageing benefits of salmon DNA to help its user achieve a radiant, youthful and natural-looking complexion — sans the pain and discomfort that one would need to undergo with the original Rejuran Healer treatment. The Rejuran Healer treatment is a manual hand technique that injects needle picks containing skin-repairing compounds into the skin. On the other hand, this needleless alternative offered at illumia Therapeutics utilises electric pulses to penetrate superficial layers of the skin and require zero downtime.
Here's what Beauty Club members have to say about illumiaSKIN by Kim Lim products
Ready to reveal the best skin of your life? Get glowing with illumiaSKIN by Kim Lim products here. Don't forget to consult a skin expert from illumia Therapeutics too to discover how their innovative services can help you attain your skincare goals.
This story was created in partnership with illumiaSKIN by Kim Lim.
Comments, questions or feedback? Email us at [email protected].