In the midst of curated feeds, livestreaming offers the exact opposite. A streamer sits in front of her computer, broadcasting an unedited flow of footage as she plays the latest videogame or performs skits. There's no way to pause or take back any bloopers. Essentially, livestreamers work by living in the moment.
A lot of popular livestreamers have become their own brand. They own a merch shop, get brand deals, and more. And, FYI, it's not just in Western countries. Livestreaming is also gaining popularity in our region. If you're curious to know what it's like to stream unfiltered content, we interviewed two Southeast Asian livestreamers — Mimi Haney and Justine Narciso — on the ins and outs of their corner of the Internet.
Getting started in the business of streaming
"At first, it was just for fun when I was playing PS4 and was just for my group of friends to watch. [It] never crossed my mind to become a streamer," shared Mimi, one of Malaysia's most in-demand gaming livestreamers. She mostly streams first-person shooter videogames but also dabbles in other game genres. Mimi began streaming on YouTube, before moving on to Facebook as required by some of her sponsors at that time. "It's easier to track and doesn't require a strong internet connection for audiences to watch our stream."
Mimi shared that streaming gameplay is becoming more familiar and reaching a wide variety of communities now that accessible platforms like YouTube and Facebook allow streaming. "People are starting to acknowledge that streaming can be a good full-time career for certain people," she said. However, there's a stark difference in the motivation behind starting to stream. "From my point of view, there are two types of [gaming] streamers. One is really a gamer and wants to deliver good content for [her] audience. Another one [type] is one who just follows the trend and is trying [her] luck."
The beauty of livestreaming is it isn't solely for one type of genre. Aside from gaming streamers, there are also performers like Justine who share their passions online. As a theatre actor, Justine was pushed to find other means of reaching audiences while Metro Manila was in lockdown. "No one was obviously going to theatres because of the risk and there was basically no way for me to be seen in front of an audience again," Justine explained. "So I thought, 'Well, streaming is actually a good way [of achieving that], it's just online and it's still technically 'live.''" She does a wide variety of content, like song covers, drawing sessions, gaming (Genshin Impact and Mobile Legends, to be specific) and makeup get-ready-with-me.
Since Kumu is a mobile livestreaming app, Justine found it easy to prepare all the equipment she needed — just her phone at a minimum. This would differ from Mimi's set-up as she needs her gaming consoles and a powerful PC to stream. "All you really need [aside from your phone] is a ring light, a V8 sound card (to fix audio), a microphone, and a headset," Justine explained. Afterwards, you just need to set it all up in a nice area in your room or house. Once that's done, all that's left is to press the button to go live.
Making a living out of livestreaming
While getting started is the first step, many take the chance to earn from livestreaming. Streaming platforms like Twitch, Facebook Gaming, and even YouTube offer partnership programs that allow creators to receive money per subscription, subscription gifting, or ads. This avenue takes a while to be profitable, so there are other ways streamers can get some coin off their hard work, such as sponsorships.
As a Southeast Asian livestreamer in the gaming industry, Mimi has worked with brands like ASUS and Playstation. On the other hand, Justine's sponsors included lifestyle brands like GoodWork.ph and local mobile service provider TM Mobile. If you want to book sponsors for your live content, you need to develop yourself as a reliable content creator. You also need to do your research before agreeing to promote a product. "Before taking any sponsorship, make sure you study the product. Don't blindly promote in your streaming," Mimi cautioned.
Viewers can also send their favourite streamers tokens or in-platform money. There are also third-party services like Patreon where patrons can send donations even off-stream. "It's profitable if you have more followers and fans," Mimi explained. "Some people are lucky and easy to get those followers. Some need to put extra hard work to get it." While frequent viewers also tend to be the creators' top gifters, the take-home from each stream is "not a lot", Justine explained, at the end of the day.
Before you make the leap into livestreaming as an extra-income stream, you need to consider its profitability and the length of time it'd take you to reach that milestone. Both Mimi and Justine have full-time jobs aside from streaming and the profits they gain from streaming is based on their niche.
"The more hours you stream, the more you can be seen on the platform," Justine said. "You can either turn it into a hobby or use streaming as a stress reliever from your actual job. You don't want to put all the weight of trying to earn money from it," she added.
Some drawbacks in being a streamer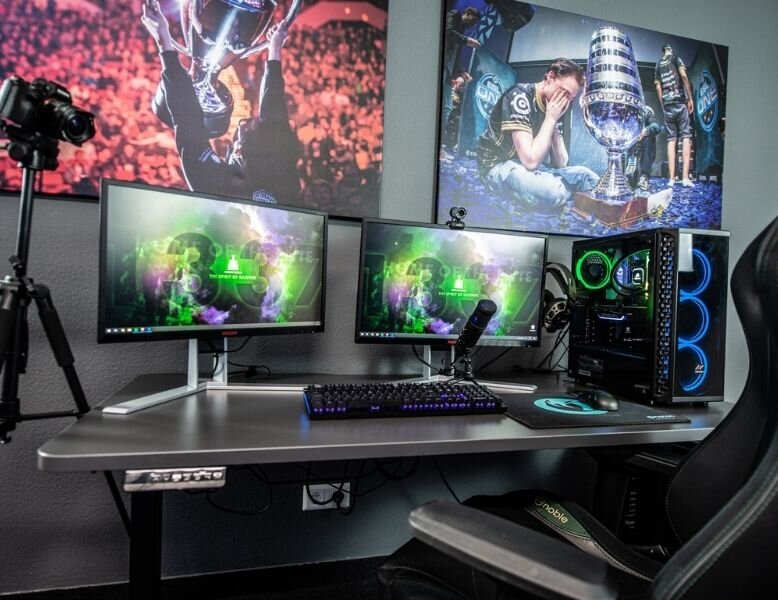 It's not surprising, but Southeast Asian livestreamers — especially women — face a lot of challenges. There are a lot of misconceptions surrounding livestreaming and drama can be everywhere. "The most important thing is to not get involved in streamer drama as it will affect your opportunities and views," Mimi explained.
Mimi also shared that she knows the "usual" gamer girl description involves "needing to be sexy" or "exposing as much skin as possible". However, if you make good content, this shouldn't be a "requirement" to receive attention and gain fans. "Some sponsorships require [the] streamer to be sexy, which for me, also ruins the image [of female gamers]." Hopefully, this type of pressure will disappear.
Though livestreaming is completely unedited, Mimi did explain that she has an on-camera persona. "You have to be more sensitive about what you are going to say or how you'll react, so you won't offend the viewers," she said. "I have to maintain a [proper] sitting position and my facial expression. I cannot use vulgar words or be too loud. If you want to stream, you have to keep a smile on your face while answering viewers questions even though it gets repetitive." Yes, even if there are toxic commenters in the chat.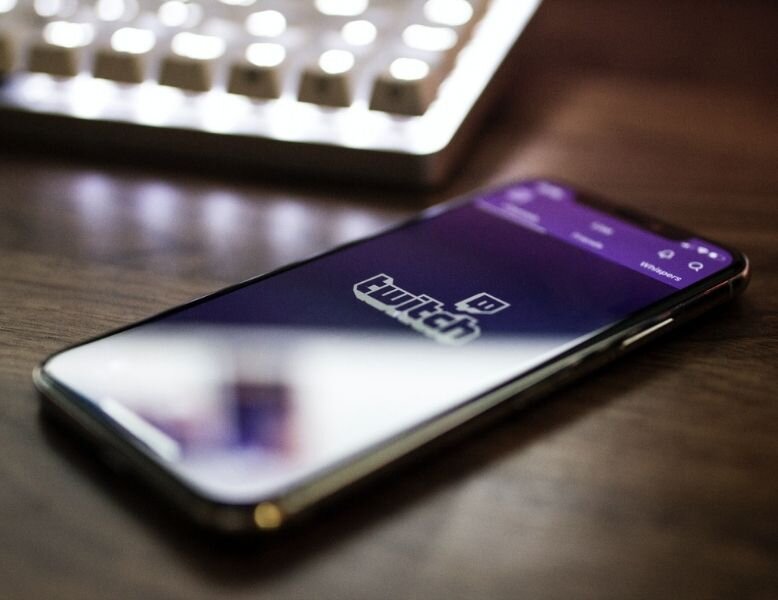 On the other hand, Justine shared that it can be difficult to grow your following since there are a lot of people exploring streaming. "It becomes especially hard when public figures and celebrities [start streaming] because they already have a fanbase. It makes it harder for those who don't have a fanbase." She does say there are always people who will want to watch your content, as long as you're confident and "put yourself out there".
She also shared that growing your audience be a challenge. As a Filipino streamer who primarily speaks in English, she said it takes more effort on her part to connect with local viewers. On the plus side, she has international viewers too. There's no limit to your reach, but you also have to carve out your own space to stand out.
Preparing to go live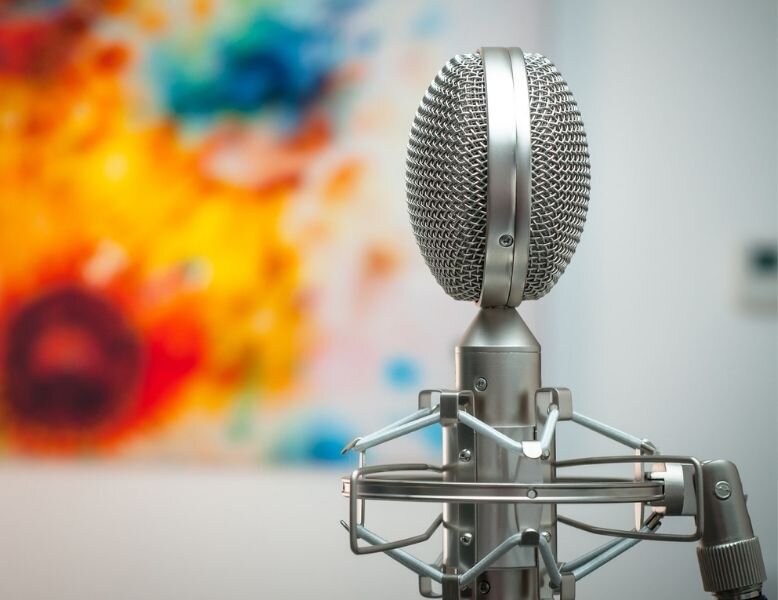 If you're already convinced that you want to try streaming too, there's more you need to know about setting up your "studio". You shouldn't be surprised, but livestreaming involves some hefty work behind the scenes. It's a production, in every sense of the word.
Mimi does her makeup and makes herself "look more presentable", checks her lighting and camera equipment, arranges her framing, troubleshoots her connection so everything's smooth-sailing. Of course, the most important part of broadcasting multi-player games is to "make sure my friends or team are available and ready to play together."
Justine follows a similar, more elaborate checklist. After plugging in all her equipment and setting up, she also has to decide on the category her content will fall under. "Those hashtags are important because people will check those tags and see who's on the music scene or the entertainment scene tonight." For example, if she's covering songs that day, she'll tag music and entertainment. However, she has a lot of flexibility in terms of makeup since she also streams casual hangout sessions. These live sessions allow her to put on her makeup while streaming, as a quick get-ready-with-me moment. Otherwise, she takes 30 minutes to apply some blush, lippie, and brows before each stream.
However, there's no real way that you can prepare for a stream and control what goes on during the session. "It's very improv," Justine said. Some viewers will request certain songs or content. Sometimes someone will accidentally interrupt your stream. And, of course, mistakes are bound to happen. "I think people enjoy it more when you make mistakes so you don't have to be perfect. Mistakes are actually welcome because the beauty of live streaming is that anything can happen."
Justine also said streamers need to promote their content off of the streaming platform. For example, updating your Twitter and Instagram to announce your upcoming lives helps drive traffic to your profile. "It takes a lot of energy," she said.
So you want to be a livestreamer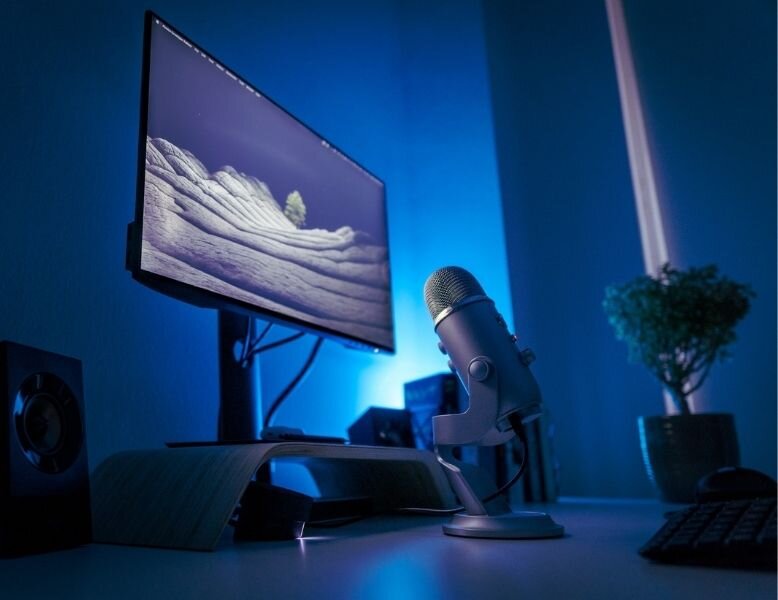 Being a Southeast Asian livestreamer is a lot of work. Some people stream for a minimum of five hours to a couple of hundred viewers, while others garner a thousand views within an hour. Either way, it takes a lot of effort to build up your channel to turn it into a viable source of income.
"I just hope people would be more realistic in this industry. Being a streamer is good and it's fun with the fans, sponsors and super cool playing games — but it is part of your job," Mimi shared. "If you really have the passion for it, just keep on hustling."
If you don't want to deal with the pressure of having to "earn", you can make it into your hobby. "Keep being humble and down-to-earth. Just genuinely enjoy doing what you want to do," Justine advised.
"Content creation is hard. It's a constant process of expanding and adapting. You have to go with the flow, you need to know what's trending, you need to know what's happening right now," Justine shared. If this sounds like it's describing you to a T, then livestreaming may just be for you.
(Cover photo from: @mimihaney)
Ever wondered if you're too dependent on your phone? These people react to their screentimes to find out.
Comments, questions or feedback? Email us at [email protected].