"Three beautiful ladies stand before me, but I only have two photos in my hands," Tyra Banks declares as suspenseful music begins to play in the background. The camera swiftly cuts to a close-up of the young contestants' faces, who appear to be on the verge of breaking out in tears.
Just as Tyra is about to utter her next dramatic line, the show is rudely interrupted by a commercial and you snap back to reality. You're frustrated that you'll need to wait for another week before the next episode of the American reality competition America's Next Top Model airs on television (TV). Then, you begin to ponder the reasons behind your invested interests in the show, given the irony of how far removed these so-called 'real' scenarios can be from everyday life.
What exactly is it about reality TV shows that make them so irresistible? Could there be psychological reasons behind our obsession with them? To dive a little deeper into this hot topic, we checked in with two fans of the genre, Ayesha, a 27-year-old Multimedia Creative; and Tiffany, a Senior Public Relations Manager in her early 30s, as well as clinical psychologist Dr Annabelle Chow from Annabelle Psychology to learn more.
Seeking connection with characters

Ayesha recalled catching her very first reality show just two years ago and shared that having early access to full seasons of reality shows on video-streaming services such as Netflix and Amazon Prime was a major reason why she got into it. "My sister and I discovered Instant Hotel on Netflix, and I loved that it was an Australian show which offered a tempting mix of my main interests of travel, interior design and Airbnbs. I enjoyed being part of a new group of people, hearing their thoughts on living, comfort, travel and of course, other people," she revealed.
Taking an interest in the lives of reality TV personalities and attempting to relate their experiences with our personal preferences makes perfect sense. After all, it's in our nature to crave a sense of belonging and to forge meaningful connections with those who are similar to us. However, real-life relationships should still take centre stage.
Dr Chow shared: "The advent of technology and our increasingly busy schedules have caused us to become more disconnected from the people around us. Many of our real-life relationships might remain nascent or become fractured as a result. Thus, we might begin to seek a connection with TV characters.
After all, passively connecting with characters on television takes a lot less effort than initiating a conversation with someone in real life. This sense of connection is deepened when it comes to reality television as it ostensibly presents the characters portrayed in a realistic manner even if we logically understand that many 'chance' incidents are scripted or exaggerated."

A 'reel-life' fantasy?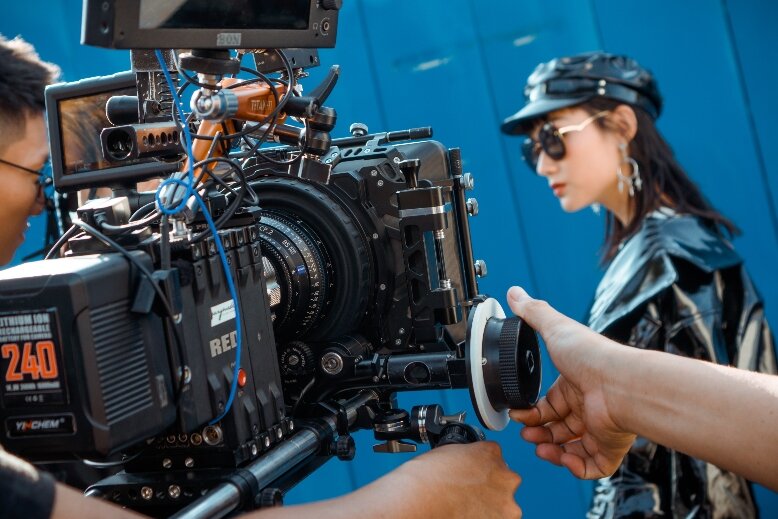 Speaking of exaggerated and scripted scenes, surely there are folks who are aware of the unrealistic scenarios depicted on television? Dr Chow revealed: "In our own daily lives, not every day is an exciting one; in fact, most of our days are repetitive and mundane. Discerning viewers might find the fact that the regular excitement experienced by on-screen characters to be unreal or far fetched."
In addition, she also revealed how reality TV show producers have previously gone on record to share that much of what viewers see on TV is 'the result of scripted, careful edits to engender mystery and excitement; storylines might have been decided beforehand, participants provoked into certain storylines, and catalysts planted to trigger certain scenes.' Turns out, reality is not what it seems.
Tiffany, who recalled watching shows such as Survivor and Amazing Race during her primary school days, shared that reality TV shows were a form of escape from reality for her. She is more than aware of their 'false' depictions but isn't fazed by them. In fact, she even remembered how 'silly' The Simple Life was when she first caught it on TV but loved it nonetheless for its high entertainment value.
She shared: "What I love the most about reality TV shows is how they offer the perfect balance of humour and drama. Watching reality TV shows is the best 'me' time that I get to enjoy whenever I am free." As for her current favourites, she is a huge fan of Love Island, Queer Eye and Selling Sunset. She also thoroughly enjoyed watching Big Brother in the past as well.
Living beyond comparisons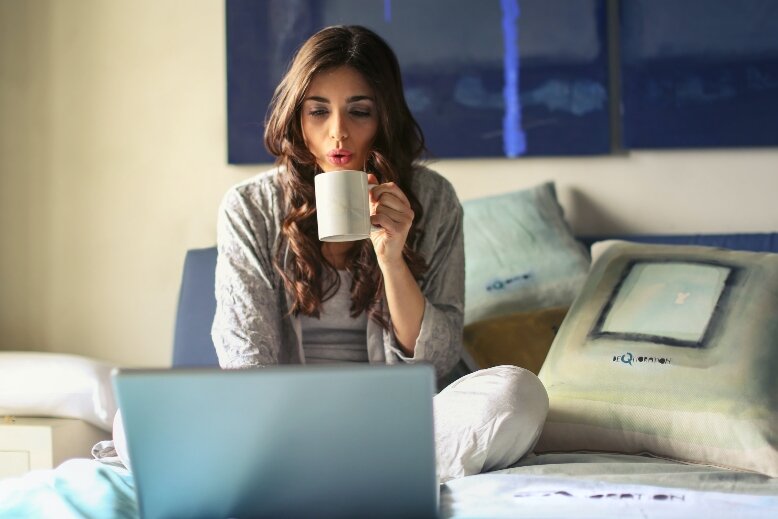 For folks such as Tiffany, indulging in the occasional, much-needed 'me' time with a good ol' TV series is harmless, and can even prove to be helpful in keeping stress levels down. However, the harsh reality is that those who turn to reality TV shows as a coping mechanism might face negative consequences in the long run, especially if the characters they look up to on the show live seemingly flawless, fuss-free lives. And if so, how does one overcome this?
Dr Chow warned: "Watching perfect or wealthy people with unrealistically exciting social lives can upset you in insidious ways. Living vicariously through the characters and then going home to a reality that is now perceived to pale in comparison to theirs affects one's own outlook on life and your overall mental health." To combat this worrying issue, Dr Chow recommended that we look to healthier coping strategies. She advised: "Try incorporating mindfulness into your daily lives. In a nutshell, mindfulness is the practice of training yourself to be fully present in any given moment in your life."

Becoming a savvy screen queen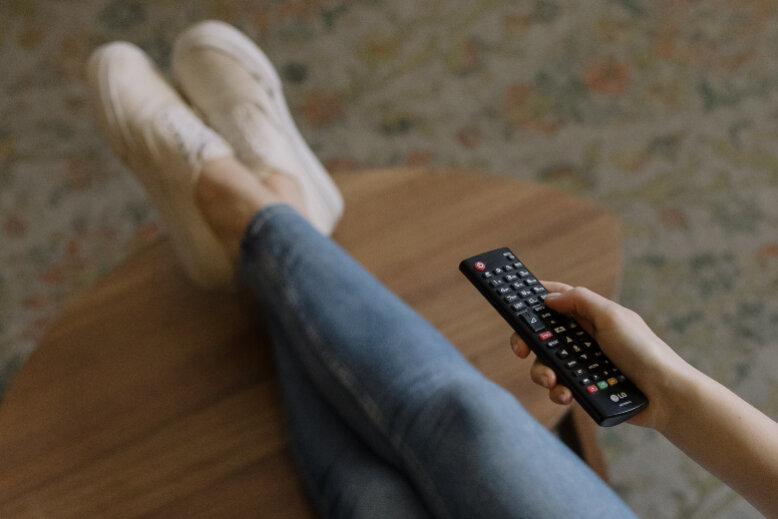 All is not doom and gloom if you too are a fan of reality TV shows just like Ayesha and Tiffany. After all, reality TV shows bring much-needed entertainment and excitement to our lives, especially if we've been feeling particularly drained at work and need some screen time to unwind.
"It's fun to watch reality TV shows with your siblings and friends. Reality TV to me is a unique two-way engagement. By watching it with other people I consider it an active watching experience rather than passive. And you get to learn what the people in your own life think about interesting, specific issues as you watch them react in their own different ways to the same scene," revealed Ayesha.
True enough, Ayesha's approach towards watching reality TV shows as a form of social activity is one of the key ways to ensuring that our fondness for the genre doesn't drive us into developing the dangerous habit of binge-watching. Dr Chow revealed: "It's normal to be excited about a show and want to watch it all in one go but by perhaps making it a weekly social event, you might be encouraged to focus on the social aspects of the friendships that want to partake in the enjoyment of the programme together."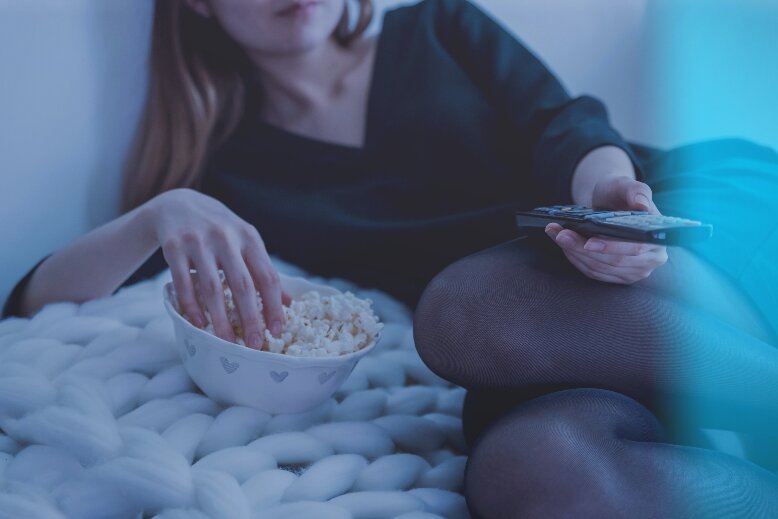 In addition, Dr Chow also revealed other key tips on how we can learn to 'manage' our reality TV consumption more 'healthily' and consciously. She advised: "Don't lose track of time. Set yourself a reasonable viewing limit and see if you can stick to it. Next, practise mindfulness. When you feel the urge take hold of you, stop yourself at that moment. Breathe. Finally, don't be afraid to seek professional help."
Whether we love or loathe them, there's no denying that reality TV shows tend to have the power to incite different emotions inside us, as their main intentions are often to provoke and demand reactions from their viewers. We are drawn to them as they are entertaining and engaging, and they have the ability to fulfil the 'reel-life' fantasies that many of us don't experience in our everyday lives. And that right there is the truth.
What are some valuable lessons that you've learnt from watching your favourite reality TV shows?
(Cover photo from: Pexels)
Next, we discuss how to enjoy (or not enjoy) art from controversial artists.
Comments, questions or feedback? Email us at [email protected].