Unrequited love. Unconditional love. Ugly, devastating love. Love in its myriad forms is evident in the films we watch and the books we read today, and sometimes, they even pull at our heartstrings and spur us to make important discoveries about ourselves as well.
Speaking of love, Boys' Love (BL), which depicts homoerotic romances between men, has been gaining serious traction in our region and with good reason. More than just a special "love" genre that's been embraced by mainstream audiences, the rising popularity of BL has also helped to kickstart conversations surrounding the LGBTQI+ community, shedding light on the difficulties they face when coming to terms with their sexuality.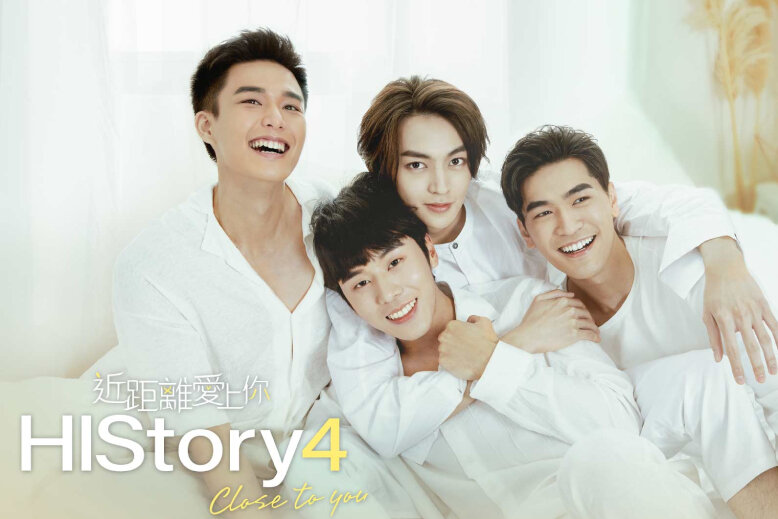 At first glance, the fourth season of the Taiwanese BL web drama series HIStory, titled HIStory4: Close To You, may seem like a lighthearted, romantic comedy that celebrates the friendship and romance between its four main characters. While it's largely the case, the series also touches on more serious, relatable topics, such as overcoming the fear of coming out to your parents.
To learn more about this trending BL series, we checked in with the main cast of HIStory4 — comprising budding actors Charles Tu, Lin Chia Wei, Anson Chen and An Jun Peng — via Zoom to chat about their characters, their favourite scenes and lines from the show and why HIStory4 is a must-watch for both BL and non-BL fans alike.
What's the most striking similarity and difference that you share with your character?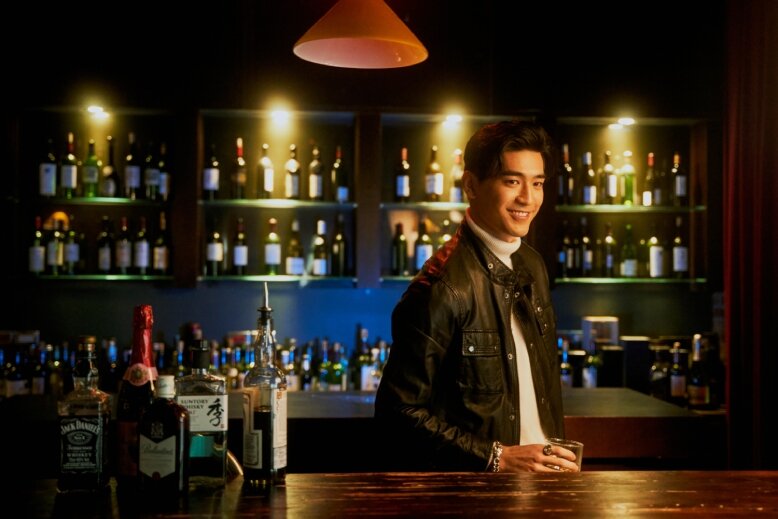 Charles Tu (C): Playing the role of no-nonsense, sales manager Xiao Li Chen was quite challenging for me as my personality is very different from his. He's unlike me. In fact, he's unlike any person as he's meant to be an extremely animated person just like the director had intended for him to be.
During the initial stages of playing this role, I tried really hard not to be self-conscious of my actions in order to fully embrace the character's comedic, bold personality. Even today, long after we've concluded production, I still find myself displaying Li Chen's "hyper" traits from time to time. His energy is infectious, to say the least!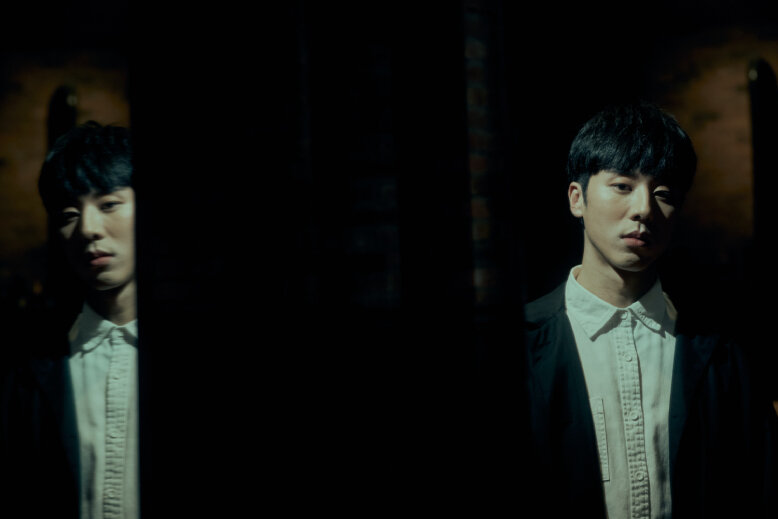 Lin Chia Wei (CW): If I were anything like my character Fu Yong Jie, I believe I'd have long been arrested by the police! Yong Jie is the sort of person who speaks straight from the shoulder. You know how everyone has a hidden, dark side to them? Yong Jie's just like that too, except he displays his obsessive tendencies in an uninhibited manner and he doesn't care about what others think. His world revolves solely around his stepbrother's needs to the extent that he disregards his own.
On the contrary, I'm a person who's afraid of getting hurt. I'm quite passive and I tend to care a lot about what others think of me. In fact, during the start of filming, I was very worried if my character's harsh words would affect Jun Peng, who plays Yong Jie's older stepbrother Xing Si. However, over time, I became more confident and was able to bring out the brazen side of my character.

Beyond the main characters making sense of their romantic feelings as the show progresses, we also witness plenty of meaningful moments of brotherhood and friendship. What kind of friend would you say you are?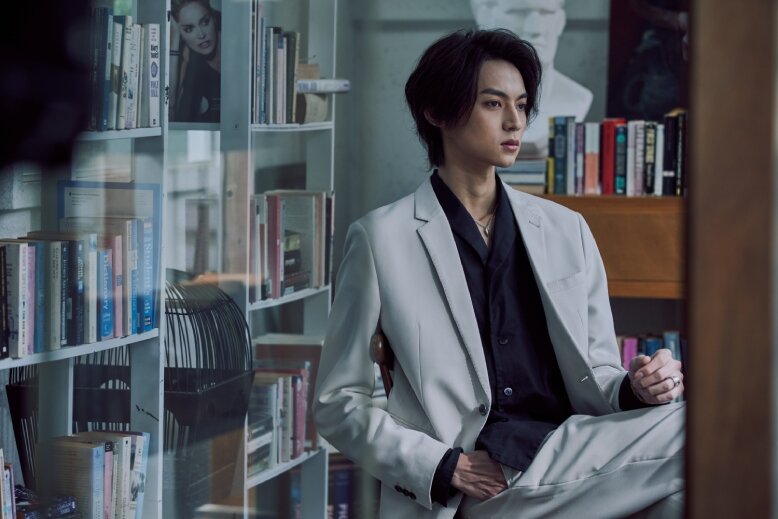 Anson Chen (A): Mu Ren comes off as a really cold and distant person as he tends to use really harsh and direct words when he talks to others, especially to his best friend Xiao Li Chen. However, deep down inside, he's a softie who would always lend his friends a helping hand. As for myself, I believe I'm not as cold a person as Mu Ren. I'm the sort who'd always try to console my friends and offer them a listening ear.
C: I can vouch for this! In real life, Anson's actually a very caring and warmhearted friend.
What's your favourite line from the show and why?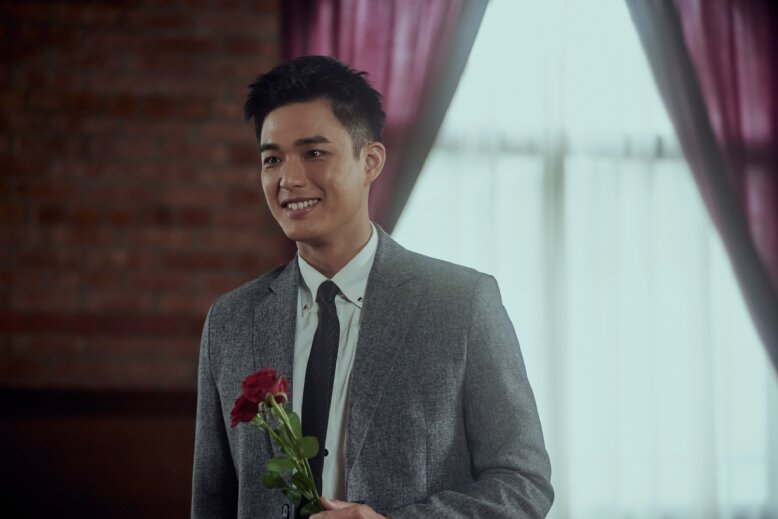 An Jun Peng (JP): My favourite line from the show is "Take my hand, I'll bring you home." It's short yet very meaningful and assuring to me. This line was spoken by Fu Yong Jie, who's my character Ye Xing Si's younger stepbrother. It's a touching, pivotal moment in the show as Xing Si had previously moved out of his parents' home out of fear that his father would find out about his sexuality. Having Yong Jie by his side gave him the courage to come out to his parents.
Which was the most significant scene for you in the show, and why?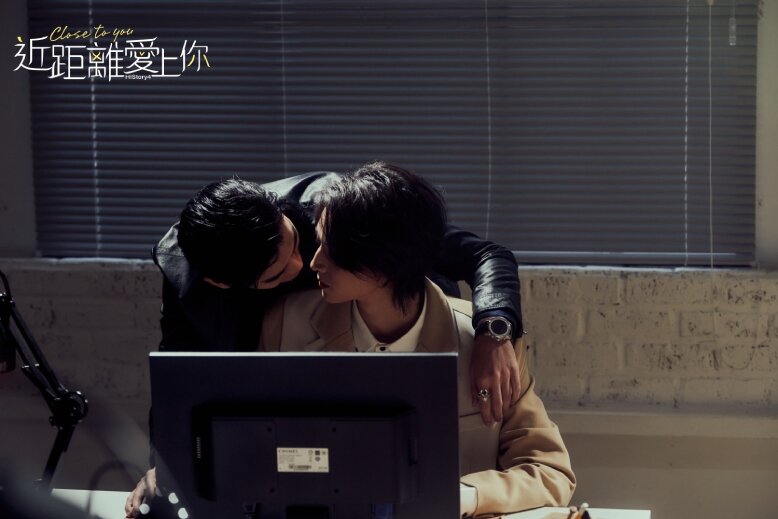 C: I believe this scene hasn't aired on Viu yet (stay tuned!), but it depicted what life would be like for Mu Ren and Li Chen after they've admitted their romantic feelings for each other and have officially become a couple.
Furthermore, this scene wasn't part of the original script either. In fact, Anson and I requested that director Chen include this additional scene on the show as we believed it would capture the central idea that we wanted to share with our viewers — which was to show the journey of two people who went from denying their feelings to loving each other and finally, overcoming the fear of others learning about their romantic relationship. The dialogue that we had during this scene was entirely spontaneous too, hence it felt really special to us.
What was the most challenging thing that you've done to prepare for the role?
A: I won't give away too much about the show either, but I found my love confession scene to be the most challenging. During this scene, I had to say my lines while crying, hence I was worried that my emotions would get the better of me and affect the way I conveyed my character's feelings. I recall spending the entire night practising my lines and actions over and over again to prepare for it. Luckily, Jun Peng was around to run through the scene with me as well.

If you could swap characters with anyone in the show, who would it be and why?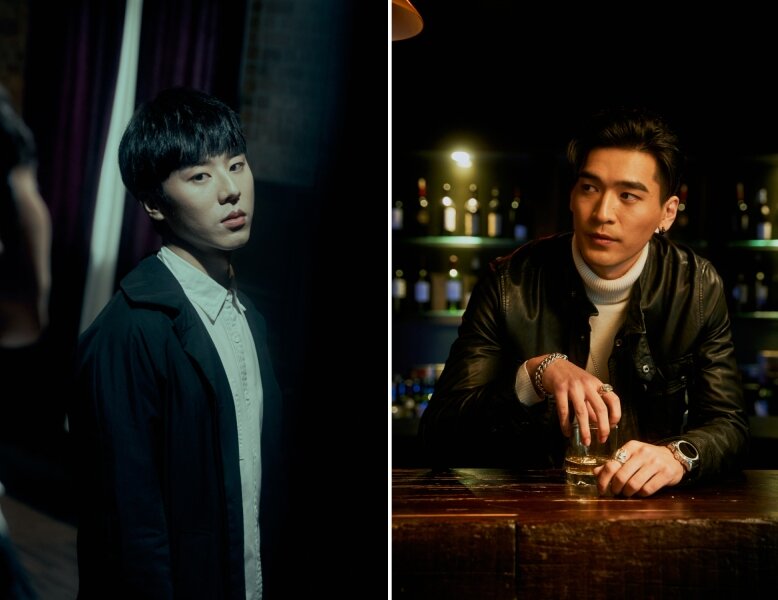 CW: I think no one would wish to swap characters with me as Yong Jie's often ridiculed and "bullied" on the show! However, if I wanted to challenge myself, I'd wish to swap characters with Li Chen as I find his range to be pretty broad. It's not easy to play an outgoing, exuberant character like his as you have to be good with your comedic timing while delivering your lines in a way that effectively engages your viewers.
How was it like working with director Nancy Yu-yi Chen?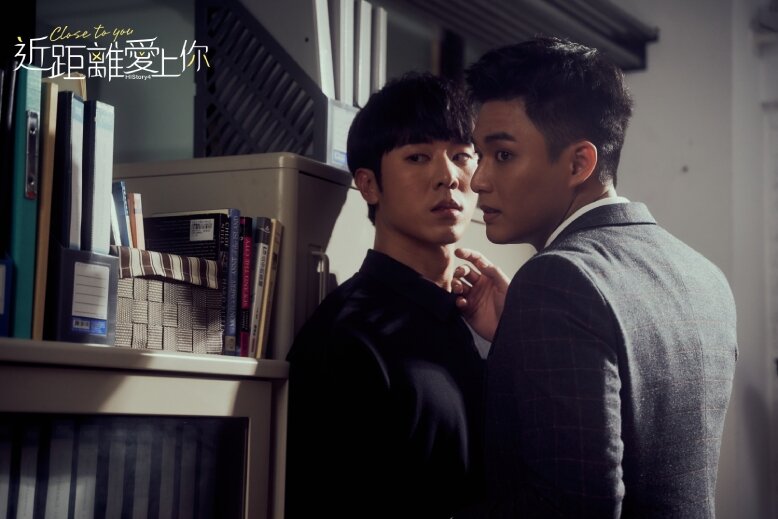 C: It's our first time working with director Chen and I think it's been quite an interesting and special experience to have done this series with her. We appreciated how she gave us a lot of room to explore our creativity and in adding depth and meaning to our characters.
JP: She's also very generous in feeding us a lot of pointers so that we can deliver a more complete, convincing performance for our viewers.
What was the biggest lesson that you've learnt from the show?
JP: There're a few, with the first being that it takes real courage to love someone. Dare to confront your true feelings. Last but not least, don't be afraid to find someone who truly loves you for who you are and vice versa.
Finally, why should viewers catch HIStory4?
CW: HIStory4 is a meaningful, entertaining series that not only celebrates friendship and romance but also addresses important moments of conflict that people undergo in order to live their truth, such as coming out to their friends and family. You should definitely catch it!
HIStory4: Close To You is now streaming on Viu premium, with new episodes available every Sunday.
(Cover photos from: Viu)
Next, check out our roundup of thrilling Asian dramas to stream now.

Comments, questions or feedback? Email us at [email protected].