Single's Inferno is one of Netflix's hottest reality TV shows right now, entering the platform's global top 10 as soon as it aired in December 2021.
The eight-episode series is set on a deserted island where 12 single men and women are matched during their quest for love. If a couple clicks, they are sent to 'Paradise', a luxury hotel experience where they can get to know each other better. The series ended its pilot season on 8 January, but it's still gaining more and more attention. Chances are, you clicked on this story wondering if you should join the hype train.
Below, we give you 10 reasons why Single's Inferno is trending (no spoilers, guaranteed!) so that you can decide whether to binge it or skip it.
The good
It's not all about sexual intimacy caught on cam
While many dating reality TV shows bank on sexual moments to get audiences hooked, Single's Inferno try as much as possible to cut down on these scenes and instead focus on tasks that would really test if a couple can make 'sparks fly'. It plays more on the emotional build-up and intensity between cast members to deliver the drama instead of going for the 'who's hooking up with who' angle. Talk about refreshing!
It doesn't focus on too many people at once
Unlike shows like The Bachelor where it's like a fighting pit to get the attention of the bachelor, Single's Inferno really makes an effort to set up challenges that will bring out the best pairs from the bunch. Once it finds its pairs to focus on for the episode, the show highlights the pairs' 'getting to know you' moments, which allows the viewers to immerse themselves in the 'dating' aspect of the show rather than just the drama.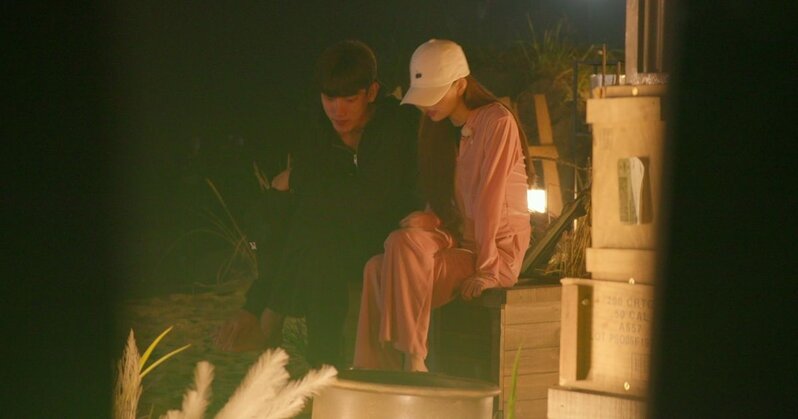 The beauty looks? STUNNING.


K-beauty makeup used in the show is ever-so-subtle but has a lot more variety as compared to K-dramas where everything has to look more natural. Some of our faves include Kim Su Min's fresh-faced looks, Seong Min Ji's preference for rosy makeup, and Song Ji-a's love for bold lips.

And the fashion? Ten times YES!

We know the show's about dating. But if you love fashion like us, then the cast's outfits are definitely a factor you'll look into when watching the show. From beachwear inspiration to date night looks to casual solo interview moments, both the men and women in Single's Inferno served looks.
The bad
Heavy 'reality TV' editing which caused concern from the contestants
Model and gym CEO Kim Hyun Joong
expressed his concern
regarding how heavily manipulated some of his scenes were, claiming that it caused some fans of the show to look at him in a different light. He said that he dislocated his shoulder while filming and was trying hard to not show much of his pain onscreen. However, since it was inevitable that he would show a pained expression from time to time, the show allegedly used these clips out of context to put him in a bad position. He also said other health issues he experienced on the show were completely edited out.
A certain couple's relationship on the show (no spoilers though!) also didn't sit right with the audience because their connection seemed too forced. Cast members in varying interviews say otherwise, stating that the couple's endgame would make a lot more sense if the show was edited to properly convey it.
South Korean beauty standards and colourism
Single's Inferno also has its fair share of controversies (as with any other reality TV show). The most recent one is male cast members being called out for colourist comments. The repeated mentioning of a female participant's light skin or skin fairness caused
backlash
from international audiences. Netflix VP of Korean content Kang Dong-han took the comments graciously and
shared in an online event
that they are taking these concerns seriously and will use them to create more mindful content in the future.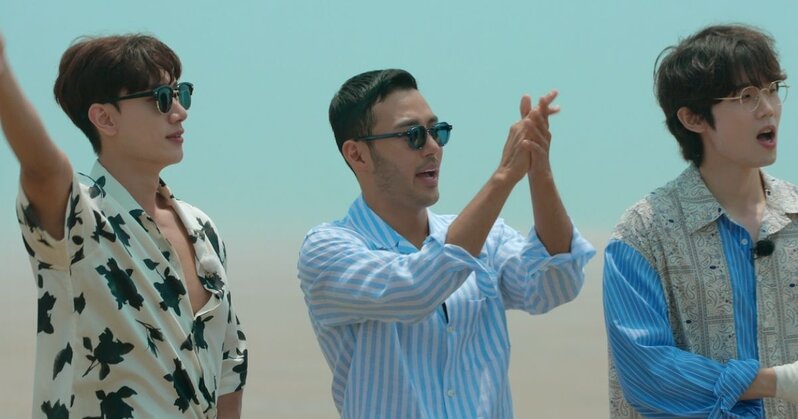 The neutral
The show had unequal screentime for most of the contestants
One of the pros we mentioned earlier is how Single's Inferno's cast being given airtime. Generally, it makes it easier to keep track of favourites and keeps the pacing interesting. However, it also means that some of the contestants who are not 'too flashy' get very little screentime compared to others. It can be a downside if you're the type who loves rooting for underdogs but since the series only has eight episodes, we're a bit okay with this.

Song Ji-a is definitely the show's 'it' girl

Beauty content creator Song Ji-a's name has been synonymous with Single's Inferno, thanks in part to her strong resemblance to BLACKPINK's Jennie. But besides her looks and her intriguing participation in the reality show, she also recently trended for some controversial fashion choices (click here for spoilers!). Despite this, she remains to be one of the most popular cast members of the Netflix hit and we can tell that it wouldn't be the last time we'll be hearing about her in mainstream Korean media.


Eight episodes: both a pro and a con


Reality TV shows, while exciting, can be a bit of a drag when episodes stretch for more than 15 to 20 episodes (we're looking at you, Love Island). After all, there's only so much drama you can put in one show's season. Thankfully, Single's Inferno's short episode count makes it easy to binge watch. However, it also means condensing some scenes and not having enough episodes to zoom in on each participant, which can definitely be a major con too.

No Season 2 announcement… yet.

We have to admit that while it has its highs and lows, Single's Inferno is undeniably an interesting series since it mixes elements of what excites us about reality TV shows in general while offering its own charm. Whether the announcement of a second season is good or bad at this point, you know we'll be on top of the news once we hear something. Make sure to watch this space.

(Cover photo from: Netflix)
Next, here's everything you need to know about Nam Joo-Hyuk and Kim Tae-Ri's upcoming drama Twenty Five Twenty One.
Comments, questions or feedback? Email us at [email protected].