This story was first published on 28 October 2022.
It's safe to say that almost every K-drama fan, casual or avid, knows Kim Yoo-Jung. After all, despite only being in her early 20s, the actress has appeared in around 40 titles, most of which have received both local and international success. That's why it's no surprise that one of her most recent works, 20th Century Girl on Netflix, immediately entered the platform's global top 10 after it launched; it also received rave reviews from audiences.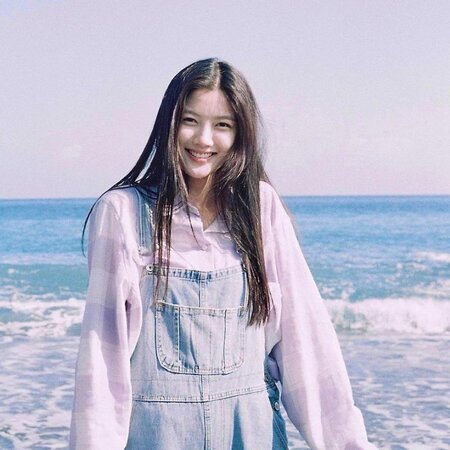 Curious about which Kim Yoo-Jung dramas and films you won't be able to stop watching over and over again? Scroll on to find out.
1. 20th Century Girl
Starting off the list with the newest title on Kim Yoo-Jung's portfolio,
20th Century Girl
stars the actress as Na Bo-Ra, a 17-year-old high school student who has a bright personality. She's active in many extracurricular activities, including taekwondo and the broadcasting club. Also part of the broadcasting club is Woo-Hoo (Byeon Woo-Seok). Woo-Ho is best friends with Hyun-Jin (Park Jung-Woo), the crush of Bo-Ra's bestfriend Yeon-Doo (Roh Yeon-Seo). Yeon-Doo had to leave the country for health reasons so she sought the help of Bo-Ra to find out everything about Hyun-Jin while she's away. Since Woo-Hoo and Hyun-Jin are friends, Bo-Ra gets close to Woo-Hoo to fulfil her bestfriend's wishes.
Why you should watch it: The story starts off like your typical coming-of-age narrative but evolves into something more mature, heartfelt, and relatable. We wouldn't want to spoil anything since the story is pretty straightforward but if you loved Twenty Five Twenty One, you'll surely enjoy this one too.
Watch 20th Century Girl here.


2. Love In The Moonlight
Kim Yoo-Jung is best known for playing younger counterparts of senior actresses in
historical dramas
when she was still new in the business. A couple of titles you may have seen her in are
Dong Yi
and
Moonlight Embracing The Clouds
. That's why when she received her first lead role in a historical drama, co-starring with Park Bo-Gum, it was well-anticipated and did not disappoint.
The drama is about Hong Ra-On (Kim Yoo-Jung) a woman who uses the alias Hong Sam-Nom to live as a man. She makes money by giving advice to men about love. Because of a mix-up, she ends up crossing paths with Crown Prince Lee Young (Park Bo-Gum) who sneaked out of the palace. She doesn't know she met the prince and the prince isn't aware that Ra-On is a woman.
One day, people to whom she owes money sell her to become a eunuch, not knowing that she is a woman. Due to her sharp wit, she survives the tests without her true identity being discovered and becomes an official eunuch in the palace. She reunites with the Crown Prince and they eventually form a friendship.
Why you should watch it: This drama has all of the elements that make a historical drama interesting. There's romance, friendship, politics, and colourful sets and costumes. This drama, in particular, immerses you in the Joseon time period. Kim Yoo-Jung and Park Bo-Gum's chemistry is also off the charts, making us wish they get paired up in another acting project soon. For now, we'll settle with their Youth MT reunion.
Watch Love In The Moonlight here.
3. Backstreet Rookie
Kim Yoo-Jung as Jung Saet-Byeol in this drama proved that she can also play weird, badass, and comedic roles. The actress plays a high school delinquent who meets and develops an immediate crush on Choi Dae-Hyun (
Ji Chang-Wook
), the handsome owner of a poor-performing convenience store who scolds her for acting out. Years later, when Saet-Byeol is already an adult, she decides to work in Choi Dae-Hyun's store as a part-timer. Saet-Byeol helps turn the business — and Dae-Hyun's life — around.
Why you should watch it: This drama was initially received poorly because of the age gap between Kim Yoo-Jung and Ji Chang-Wook's characters, but the story properly developed the romance arc between the two without making it cringey or creepy. The two characters embarked on healthy self-discovery journeys first — while still making the plot funny and interesting — before the romance arc kicked in.
Watch Backstreet Rookie here.


4. The 8th Night
The 23-year-old K-drama veteran isn't just known for her historical drama and rom-com projects but she also exhibits versatility through thrillers such as
The 8th Night
.
In this film, Yoo-Jung plays Ae-Ran, a young woman with a mysterious energy. She helps out the monk Cheong-Seok (Nam De-Reum) and Detective Kim Ho-Tae (Park Hae-Joon) in discovering the truth about an ancient evil being that is wreaking havoc all over Seoul after escaping from its prison.
Why you should watch it: It's hard to talk about this movie without spoiling major plot points and important plot twists. But if you're looking for something exciting, spine-chilling, and has good special effects, we highly suggest you add this to your watch queue.
Watch The 8th Night here.
5. Because I Love You
Fifth on this list is this underrated film starring Cha Tae-Hyun as talented songwriter Jin Lee-Hyung. Because of an accident, Lee-Hyung's spirit starts wandering and he discovers that he's now able to take over people's bodies. Scully (Kim Yoo-Jung) is a high school student who ends up helping Lee-Hyung's soul. Together, they help people who are struggling to reach their dreams related to music and performing.
Why you should watch it: This film will make you laugh, cry, and feel for the characters. There are no boring scenes and the performances really make the story shine. It's definitely not the usual genre that people seek when they think of Kim Yoo-Jung, but we're telling you that this is a gem worth watching and that it deserves more recognition than it's getting.
Watch Because I Love You here.


6. Lovers Of The Red Sky
Yoo-jung starred opposite Ahn Hyo-Seop in this historical fantasy drama. It's about Joseon's lone female painter Hong Chun-Gi (Kim Yoo-Jung), who ends up meeting the blind astrologer Ha Ram (Ahn Hyo-Seop). The two start becoming unlikely friends, getting into many adventures that test their wits and loyalty to each other. However, as soon as they start falling in love, dark things about their past start unravelling.
Why you should watch it: This highly raved drama has a well-thought-out lore that gives the series a good sense of mystery and supernatural wonder. It's perfectly balanced by the drama's rom-com elements which prevent the narrative from being too heavy and convoluted. More of our thoughts about the drama here.
Watch Lovers Of The Red Sky here.
(Cover photo from: @you_r_love)
Comments, questions or feedback? Email us at [email protected].