The Future Is ________ series discusses what the future entails in the works and eyes of change-makers.

From equal rights and sustainability to mental health and empowerment, women have taken centre stage in holding leadership roles in corporations focused on a transformative future. This has transcended challenges faced by women surrounding gender bias and societal expectations, but these are just part of an ongoing conversation that is still shockingly being confronted and addressed today. The Future Is Female — just how much of this statement ring true?
In honour of this statement that we stand for (as evident in our permanent I Am Her series), we chatted with female change-makers to talk about their advocacies, hopes and vision for women in the future. See what Malaysian State Assemblywoman Lim Yi-Wei; Centre For Sustainability PH founders Jessa Garibay and KM Reyes-Antonio, and Women of the Future 2020 Awardee Annice Lyn have to say.
Being women in leadership
One of the youngest female candidates to stand for the Malaysian legislature elections,
Yi-Wei
's biggest advocacies focus on youth and women empowerment, as well as cultural development and preservation. As someone who gained voter confidence to take over Kampung Tunku — a "historically male-dominated district up to GE14" — it's quite surprising how a career in politics is not something she initially pictured in her future.
"My parents were both in the civil service, so a career in politics was out of the question! My family is also lower-middle-class and had no political connections, so the idea of joining politics was initially an interesting one, but not one I imagined myself to be doing," she said.
However, the Hong Kong Umbrella Revolution in 2014 inspired her to pursue the track she's currently in. She said that she was in awe of the "student leaders who stepped up to demand more democracy for HK" at the time, which sparked her passion for change.
Meanwhile, for
Centre For Sustainability PH
's
Jessa and KM
, their shared love for nature brought them together. Their women-and-youth-led non-government organisation focuses on livelihood, education and conservation of Palawan's vast reserves, with growing projects that are community-centric and community-led.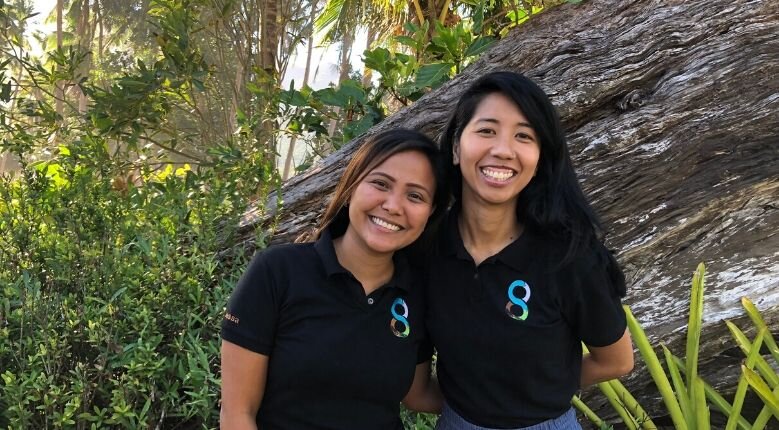 Born and bred in Palawan, Jessa said: "Having been raised in this immense beauty and seeing it change over time really pushed me to pursue this track."

For KM, "I started my career as a community organiser working in urban slum communities in South America (Buenos Aires, Rio de Janeiro, Medellín), though my work was focused on conflict issues surrounding narco-trafficking. Then I took an environmental security course at university and it was an epiphanic moment!"

On the flip side, when it comes to change-making advocacies and initiatives, the arts are often considered as nothing but a supplement to the tangibility of the sciences. But national-figure-skater-turned-visual-artist Annice Lyn proved and continues to prove that this isn't so. Through her co-founded organisation, Women Photographers Malaysia, she aims to provide a diverse and inclusive community to empower women on the "pursuit of their passion through visual storytelling."
She had first-hand experience on how women in the field are still "belittled and undermined" when it comes to their abilities and technical knowledge, on top of remarks that women in general "would not last long in the industry."
Leading the charge for women (and youths)
Amidst the adversities, these women went on to pursue their paths, but not without its challenges. Still, they faced it head-on with strength, resolve and a vision in mind.
"Broadly speaking, Malaysia is a very gerontocratic country — a country ruled by old men," Yi Wei expressed. "Many decision-making bodies do not have sufficient youth representation. I wanted to challenge the idea of 'youth are the leaders of tomorrow'. If we believe that youth are the leaders of tomorrow, then we need to train them today."
"On the issue of women empowerment, there is still so much disparity that needs fixing. Malaysian women have made great strides in education and the workforce. Yet, in my constituency (an urban seat), I still meet women who don't have their own bank accounts and face serious financial issues when their husband is sick or leaves the family through death or divorce."
She highlighted that with women forming 50 per cent of Malaysia's current population, such disparity means that "half of the country is underrepresented and under-heard." With such a worry in mind, she said that closing the "gender gap in political empowerment" is a fitting first step.

She does recognise, however, that being one of the very few women representatives in such a position raises some criticisms over "tokenism" or women being an "after-thought" in a male-dominated industry. Even so, she embraces the notion, saying: "At the very least, I can use that platform to speak up on issues I care about and also be a role model for young women and girls."

For Jessa and KM, sustainability may be one of today's biggest buzz words, but it's one thing to just jump on it as a temporary hype and another to make it a life-long practice. One of the biggest challenges they face is changing the mindset that "sustainability is about choosing the environment over people or over progress" — probably one of the biggest misconceptions about the movement.

Thanfully, either of them have not encountered challenges when it comes to being women-leaders towards this movement. But it doesn't change the fact that there is still a long way to go to convince potential female advocates to take part in the conversation.

"'Real' sustainability can only be achieved when the voice of women is actively heard, and equal opportunities are provided to both women and men," said Jessa. "Women should actively take part in sustainability initiatives as everyone can equally support their community and nation in this, and has the potential to be important agents of change and innovation. Women have so much potential when given the platform and opportunity to create change."

KM supported this, saying that the best game plan "starts at home." This is because as individuals — particularly the women and the youths — "we can change the narrative by mindfully choosing lifestyles and products, and encouraging lifestyles and products among our family and friends that support and empower local communities, and that make less of an impact on the environment. Business and industry will follow us as consumers."

Onto Annice, striving to make a difference in her current career path in the name of diversity and inclusivity is what she currently have her cards in.
"In my line of work, photography is a tool for change, by capturing the present and preserving the past," she shared. "Over the years, women have fought for equality and recognition in both publishing opportunities and pay throughout the world, but many of our shutter sisters still struggle with discrimination and cultural mores that do not allow them to advance as artists and storytellers, to some even taken advantage of as an apprentice."
Enabling change through empowering women – and men
As change-makers, true change comes from recognising not just in the role that they play, but also through empowering other women to enable change.
"[Saying] that women are emotional and therefore unable to be leaders. I feel that leaders should be judged on their merits," said Yi Wei, when asked about a misconception people often throw at women in authoritative positions.
When it comes to representation, KM added: "As the minority gender, [women] are disproportionately impacted by unsustainable policies and practices, and we bear a disproportionate burden of raising our future generations while having very limited say about the world we are bringing them into. Something that I've learnt in community organising is excluding half of the stakeholders never never ends well. Women make up half of the population, for this reason alone it is important that they actively take part in sustainability initiatives."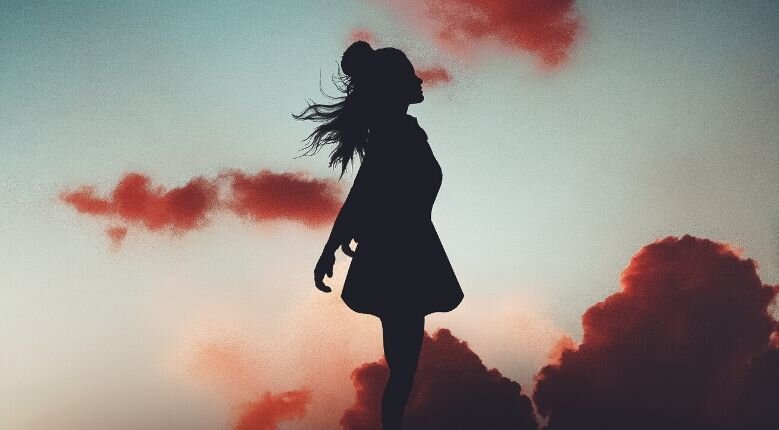 Annice echoed the same thoughts with a fair reminder: "While we are collectively working on championing gender equality especially towards education and opportunity, it is too important that we keep in mind not to step into a reverse gender inequality of oppressing men just to lift ourselves (women) up.
We should learn how men can become better allies to women in support of what we do and empowering fellow women by encouraging them to find the strength within in order to start putting themselves forward."
Hoping for a future for females
These empowering ladies are living proof that the futur
e is
female, but how is the future really looking
for
females?
For Yi Wei: "In the context of Malaysia, I'd like to see a few things: more young women entering politics; abolition of child marriage; passing of the Sexual Harassment Bill (which is due in Parliament at the end of the year); and an Employment Discrimination Act that forbids discrimination based on gender, ethnicity, disabilities and mental disorders."
"Five years from now, I hope for more young women taking the lead in various aspects of society and given the opportunity to be able to find their passion," shared Jessa. "Five years from now, I see myself spearheading legal declarations of protected areas in my hometown through community organising, scientific research and political lobbying — in short, still doing the work we do at CS."

"For women in general, we have had some real watershed moments in the last five years, most notably the #MeToo movement which I know has been so empowering for women from some of the most marginalised communities across the globe." said KM. "I am hopeful that the gender equality movement will only gain more momentum, and beyond speaking out on social media and other public platforms, women will also get stronger at lobbying to their wider communities and decision-makers to change norms, practices, and policies."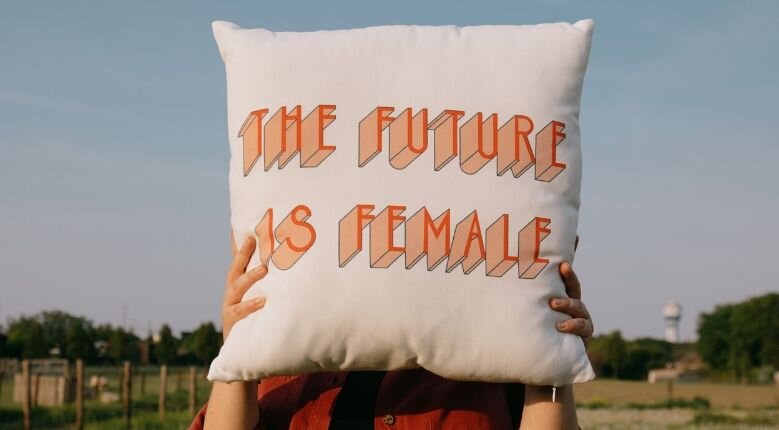 Finally, for Annice: "What I hope is whether through Women Photographers Malaysia community or further venture into Asia region or working collaboratively with other international chapters, I hope a joint effort with others together we are able to redistribute the cards equitably by providing new opportunities in visual storytelling, setting a leading example to help the next generation to speak up, be heard, to express and to encourage a growing sector with the increasing number of women photographers. Exploring the role and power of media to enhance the gender gap that fosters the development of women representation in the industry and encourages women to continue to make their mark in the field."
The future is female? The future is female.
Get inspired by more empowering women here.
Comments, questions or feedback? Email us at [email protected].