Our "I Am Her" series features the female movers and shakers of the industry to learn how femininity and power coincide beautifully and seamlessly together.
Striving for change is a noble-minded affair. But while it only needs one person to inspire change, it takes a community to realise its full potential. For Queen's Young Leaders 2018 awardee and Forbes Asia's 30 Under 30 personality Wen Shin Chia, her passion for advocating sustainability with the help of the Malaysian community manifested through a household necessity: soaps and candles made from recycled cooking oil.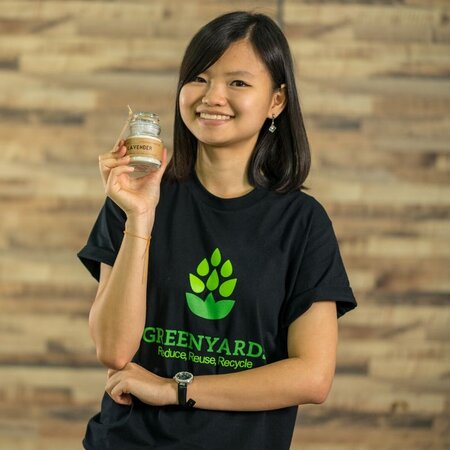 We discussed how she's challenging scepticism versus this innovation, how she continues to pursue environmental and communal change through her company Green Yards, and where her vision is taking her — and Malaysia — next.
Fill in the blank: I am an environmental advocate and ___________.

"...an entrepreneur."
When and what sparked your passion for environmental causes?


"I graduated four years ago with a degree in Environmental Science and Technology. The idea of my company came up when I did it as a project during my university studies. I found out that it's common to have recycling bins for newspapers and aluminium cans but there's none for used cooking oil. I ended up doing a survey, where I learnt that almost 90 per cent of Malaysian households — as well as some of my friends from other countries — mentioned that they do not know what to do with their used cooking oil. According to my respondents, they mostly dump it down drains, sinks or even toilet bowls.

With support from my university's faculty, I successfully implemented this used-cooking-oil-to-soap project during my third year in university. It then turned as a full-fledged business after graduation."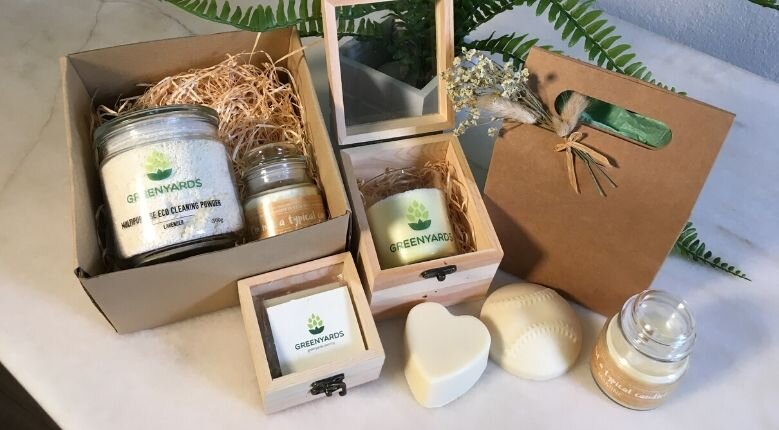 How were you able to work around sceptics who told you that this idea wouldn't sell?

"I actually got the idea through a simple Google search and found out that there are some people who transform cooking oil into general cleaning soap [for handwashing, washing dishes, etc.]. That's when I started to experiment on my own. Of course, people — including myself, quite honestly — are sceptical of the results. I thought, 'how can you use something made of oil to clean?'
Just to be clear, though, we do not market our soaps for body care, since something like that requires skin sensitisation. Since the cooking oils we use vary, each batch would be different so we can't that. However, it is definitely okay for handwashing and we do have a customer who uses the product in the shower!"
How do people usually react when you introduce Green Yards to them?

"This concept is still pretty new to most people so they're usually surprised. They're usually curious about the process of transforming used cooking oil into soap. It's always memorable whenever I get to meet strangers who have recycled their used cooking oil under Green Yards' recycling initiatives."
What's your most favourite thing about the initiative's effect on your community?

"It's when the community gradually changes their habit and begin to recycle their used cooking oil instead of dumping it into the sink or the drain. The process is definitely a lot easier now as we are more established and recognised, making it easier for the public to have more trust in us. Oil collection-wise, we're doing fine.
However, there is still a struggle to convince more people to use products from used cooking oil, as people generally relate used cooking oil to something dirty."

What's the most important thing you've learned from building this brand?

"The most important thing is to always remember the purpose of the brand and this initiative. I always ask myself 'what's the purpose of starting a business? What's the purpose of designing this product? What's the purpose of such a solution?' I always go back to my original purpose and vision every time I'm facing challenges. "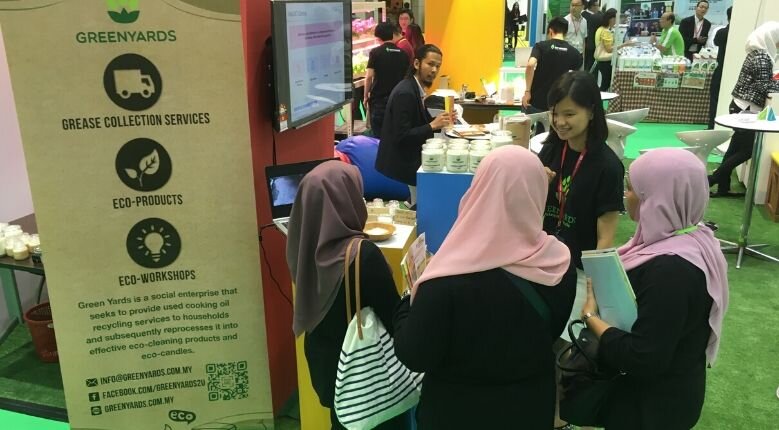 How do you remain empowered?

"My passion empowers me. It's the idea of working on something that's relevant to me and what I really care and am passionate about. I also learnt that it's important to have good understanding, relevancy and passion for the problem that you are trying solving. These things keep me going whenever I need to overcome struggles in the business."

Share your five Clozette essentials.

"Yoga mat (for yoga and meditation), toner, skirt, comfortable slippers, and a hairband!"
What else can we expect from Wen Shin Chia and Green Yards in the future?

"We are working on a new collaboration with indigenous communities in Malaysia for a new product range. We will be focusing on three main pillars, which are fair trade, empowerment and sustainability.

One of my biggest hopes for Green Yards is that it will be able to grow and be replicated throughout the region as well. Together, we can create a greater impact."
This interview was edited for clarity and brevity.
Inspired? Check out stories of other exceptional women here.
Comments, questions or feedback? Email us at [email protected].