No successful career is built in one day. In this month's series, we share the journey of content creators in different stages of their career, the unique challenges they face and how they overcome them, as well as their hopes for the future.
The world of digital content creation is still very young compared to other industries. A career here was born just a decade ago with sponsorships and brand partnerships becoming commonplace only in the past few years. For those who manage to build a successful career, the rewards are fruitful. It's also made more than a few relatable average gals celebrities in their own right. Not to mention, the financial rewards are also promising. So it's no surprise that many now aspire to become successful content creators.
But what is it really like to enter a now-saturated industry? Up-and-coming content creators Claudine Jay and Felyn Poh share their experience. Ahead, their musings on the challenges of "starting out late", what they want to change in the content creation industry and their content-making process.
On starting out "late"
It can be intimidating to start a career as a content creator at this point. "Who's gonna watch my content if they can watch an established creator's instead?" is probably a thought that crossed newbie creators' minds at some point. Singaporean content creator Felyn Poh certainly feels this way at times. "There are so many younger content creators out there right now and they're so much more creative! But this is how it is," she said. Even so, she still believes that there is a place for her and other content creators her age in the industry. "I do believe everyone has their own style of creating content," she shared.
This sentiment is echoed by fellow newbie creator Filipino lifestyle vlogger Claudine Jay, who started as a content creator professionally last year but has been sharing her fashion picks and beauty discoveries even before that. She admits that she doesn't really know how her content differs from other creators but can guarantee that what she puts out is just her being herself 100 percent. "Social media has been the channel where I am able to express my introspective and creative side. I feel like, through social media, I can express myself more compared to real-life social situations," she said.
The challenges of being a newbie creator
Starting out "late" isn't the only challenge newbie creators face. As up-and-coming creators who are bold enough to put themselves in the public eye, they also face criticisms and stress about what content they need to put out next.
Felyn says her first big obstacle was building the confidence needed to be a content creator; it's one of the reasons she delayed her start in the industry. "I was afraid to voice out my opinions at first." But she eventually bit the bullet. "I stepped out of my comfort zone and let this (sharing her opinions) be a part of my life. After a while, I found it quite fun! Nevertheless, I know I have more to learn and improve on myself," she said.
Comparison and harsh critics are other big challenges for creators. It can be discouraging at times but Claudine just pushes through. "I won't change who I am to be liked. I am who I am," she said.
Even so, it's still very stressful and you definitely have to have the guts and conviction to continue. "When brands recruit batches of creators to review the same products, I tend to get stressed and worried that my content wouldn't be as great as theirs," Felyn shared.
The hurdles don't end there. Felyn and Claudine also have personal challenges such as procrastination and having to multitask between their budding careers as content creators and their full-time jobs. "I'll make sure nobody disturbs me whenever I need to edit content. Furthermore, I'm working full-time in the aviation industry as well. And because of this, I have missed a few opportunities to attend events during the day," Felyn said.

On the joys of making content
Speaking of content, burnout has become a hot topic in the industry of late. There's just more and more pressure for content creators to come up with fresh ideas. One of the perks of being an up-and-coming content creator, though, is being able to be freer in experimenting with content because you're still in the process of finding your style. It's like you're still in the honeymoon phase of content creation.
"My favourite part of the content-making process is 'introspection'. It is where I dig deep into my own emotions and inner thoughts trying to understand what's going on beneath the surface," Claudine said. "Another fave is the 'creative process' itself = planning how to make my ideas a reality." When asked what she would consider a "successful piece of content", she said: "When people message me to let me know that they resonate with what I said — that's when I feel my content is successful."
Staying genuine and true to yourself is something that Felyn is also determined to do. "I still do show the inner side of me on my page, not just showing off to brands what they want to see like reviewing of products I received and so on. Whatever my content is now, it doesn't differ much from the days before I became a content creator."
Hopes for the future and what they wish to change in the industry
As up-and-coming content creators, Claudine and Fel are in a very good position to shake up the influencer industry. And, indeed, there are some things that they would prefer to be passé. "The best thing about this industry is that you can be yourself and get paid. How cool is that? But the worst thing is the fake ones. Who likes fake?" Claudine shared, emphasising that she places a premium on authenticity in every piece of content she puts out.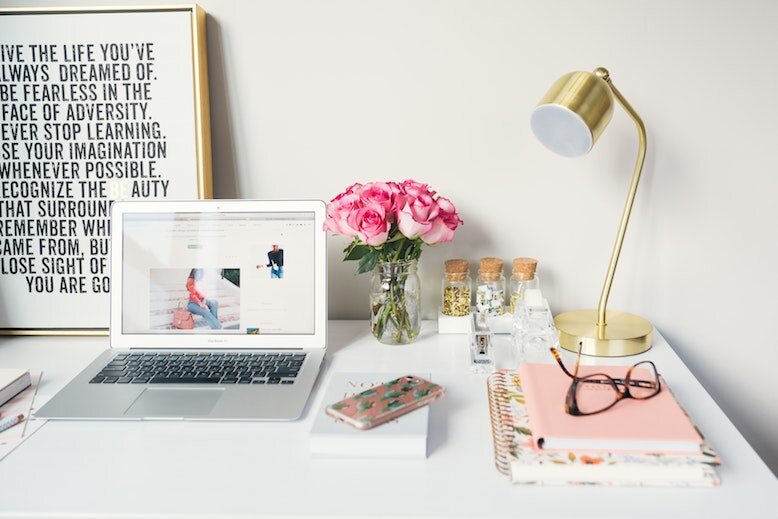 For Fel, one thing she hopes to change is for brands to get to know influencers and their content better before making proposals. "One thing that I dislike about this industry is being approached by brands that don't do their research and homework on you when they intend to engage you for collaborations," she said. "But other than this, there's nothing I dislike about it. I get to know more friends and I would say that we do support one another," she said.
Whatever challenges may come, Fel and Claudine are ready to take them on and they still hope to continue enjoying what they do now in the future. "I would love to inspire more people to become better versions of themselves daily," Claudine said. And in the same respect, Fel said, "I hope that my audience will be by my side as I grow."
(Cover photo from: Arnel Hasanovic via Unsplash)
Comments, questions or feedback? Email us at [email protected].