The game is on. The text-based Threads app has launched today, and it's Meta's challenger against tech giant Twitter.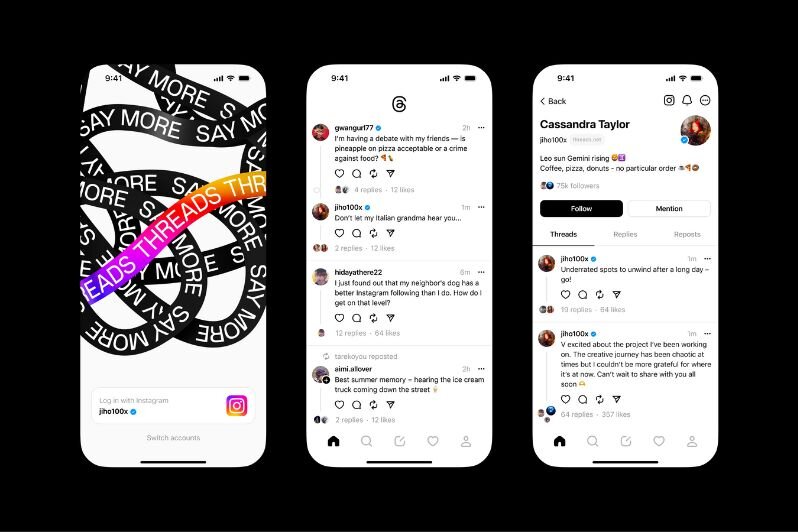 Threads by Meta app
It's like there's a battle of the billionaires going on as Facebook and Meta founder and CEO Mark Zuckerberg has released Threads as an alternative to Elon Musk-owned Twitter.
On Threads, you can share text updates and join public conversations. You can post up to 500 characters long (which is more than Twitter's 280 character limit) and can include links, photos, and videos up to five minutes in length.
You can easily log in on Threads through your Instagram account and choose whether or not to follow the same people on this new platform. If you're still debating about exploring another social media app, check out our first impressions of the app.


First impressions of the Threads app
Logging into the app was a breeze since all you have to do is connect it to your Instagram account. It has the same vibes as Twitter as you can also like, comment, and re-post threads.
Sadly, Threads only offers you one feed for now. So it sometimes feels like you're bombarded with too much information from strangers and accounts you don't follow. Instagram recommends using the Hidden Words feature to filter out replies to your threads that contain specific words or hiding and blocking accounts, but it'll take a lot of work compared to simply switching to and from your 'For You' and 'Following' feeds like on Twitter (and TikTok).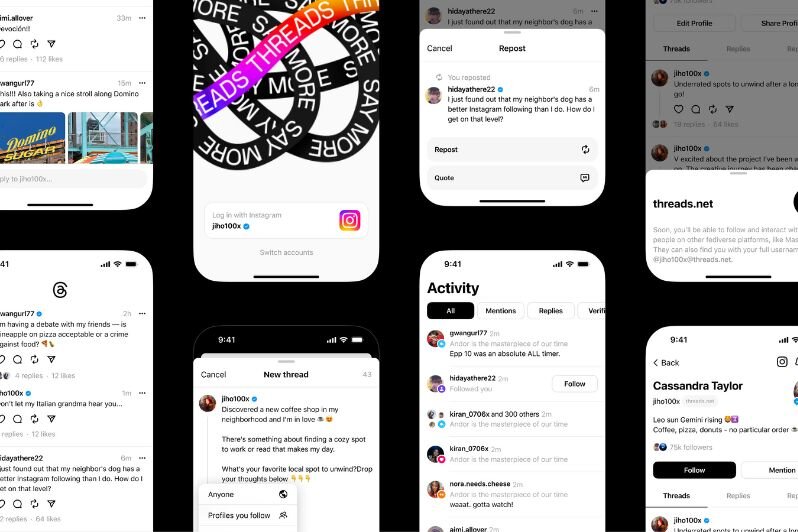 For now, it feels too messy with all the random and strange accounts popping up on the feed. It's sometimes a bit buggy too, and its
desktop version
doesn't seem to be up yet.
Aside from the current confusing vibe of the feed, another downside or potential problem that may arise is that if you choose to delete your account on Threads, you would have to delete your Instagram account too.
But it's definitely a promising app. Compared to the Mastodon app (which also presented itself as an alternative to Twitter but only has about a million active users), people seem to be more eager to hop into Threads. Popular companies like Billboard, HBO, Netflix, and Marvel have joined in the fun as well as Taylor Nation (Taylor Swift's official management team).
Mark Zuckerberg also announced that five million users have already signed up for the app during its first few hours.


Where to download the Threads by Meta app
You can access Threads for iOS
here
and for Android
here
.
(Cover photos from:
Google Play
,
Instagram Blog
)
Comments, questions or feedback? Email us at [email protected].