There's a fun new compatibility test in town. TikTok users are claiming that the 'Moon Phase' trend affirms whether or not you've found your soulmate.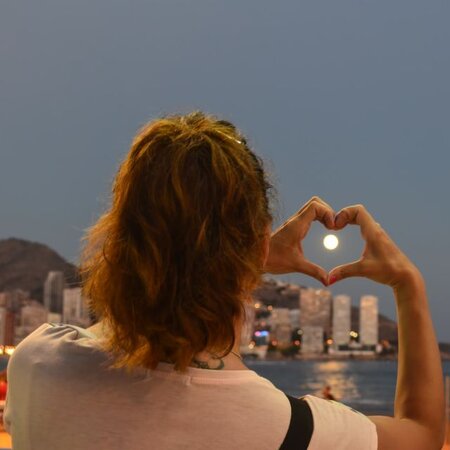 The 'Moon Phase' TikTok trend
The #moonphase trend is currently at 397.6M views and counting. It requires that you compare the moon phase of your birthday and the moon phase of someone you're crushing on or your significant other. And if they fit together to create a perfect full moon, then voila, you've finally found the one. The trend is like giving a visual picture of the saying "you complete me".
However, if there are gaps between the two phases, the relationship is supposedly doomed. There's no one surefire way to look at the results, and some say that having the same moon phase is more romantic. Others say that the gaps can be filled with pets or children. But what if you were born under a full moon? Then you rock because you're already complete on your own.


How to do the 'Moon Phase' TikTok trend
If you're curious and ready to try it out, first make sure that the CapCut video editing app is downloaded on your phone. Then, find out your moon phase and your love interest's (check out this
site
) and take a screenshot of both images. Afterwards, go to TikTok and find a video (like this
one
) that uses the trend. Click "CapCut try this template" in TikTok, then click "use template" in CapCut. Select the images of the moon, input birthdays, add music, and wait patiently to see if the stars (or should we say the moon phases) will align for your love life.
What song should I use for the 'Moon Phase' trend?
What's great about this trend is that you're not limited to using a particular song. However, a lot of creators seem to enjoy using '
Every Summertime
' by NIKI and a sped-up version of '
Until I Found You
' by Stephen Sanchez.
Comments, questions or feedback? Email us at [email protected].