Before you turn up the music and vibe to your fave K-pop songs, check out the "headphone flair" trend that's taking over TikTok.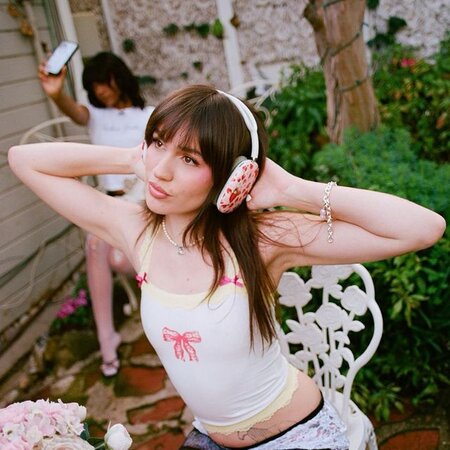 The headphone flair trend
The "headphone flair" trend is inspired by Y2K fashion and is the 2023 version of the phone charms and accessories of the past. You can use a ready-made cover of your choice such as popular ones from
Wildflower Cases
(they ship to Singapore). You can also go for a DIY one, and we've rounded up some inspo to ignite your creativity.
How to do the headphone flair trend
1. Go all out with the embellishments
If you're 100% decided to spruce up your headphones, then you have the freedom to go wild with stickers and whatever you feel will show a little more of your personality. You can also add some bling with your favourite chains or gemstones.
But it's best to put on clear covers on your headphones first before adding your embellishments if you ever change your mind down the road. This
TikTok creator
used bits of Velcro for the headphones so that the accessories can be easily taken off and switched with new ones when needed.
2. Blend in the ribboncore trend
You can mix and match the ways to switch up your plain old headphones, and you don't have to stick to one trend. If you're a fan of ribbons, they're perfect for adding a touch of flair to your ballet-inspired look. Just tie some ribbons at the ends of the headband and voila, you've got an instant new style.
3. Crochet for days
Crochet is one of the
popular craft hobbies of 2023
. Mixing it with the headphone flair trend, it's perfect if you'd like to go for a not-so-flashy look. It's comfy, cute, and great for pastel lovers. It's also easy to do, and once you've started, you might want to crochet everything too!
Which of these ideas would you like to try?
(Cover photos from: @wildflowercases)


Comments, questions or feedback? Email us at [email protected].