Were you one of the lucky ones who upgraded to the new iPhone 14 Pro Max? It's certainly a powerhouse device that you will get full use of. We're sure you'll practically be glued to it, so it's better to keep it protected with accessories such as phone cases and screen protectors so it stays as pristine as when you unboxed it.
Don't know which ones to get? We're listing down some iPhone 14 Pro Max accessories you can find in Singapore through ZAGG, an online destination for all your tech accessory needs. Plus, get insider tips and an unfiltered review of the phone accessories from a real iPhone 14 Pro Max user.
iPhone 14 Pro Max accessories: phone cases
1. For a vibrant pop of colour: ZAGG Iridescent Snap Case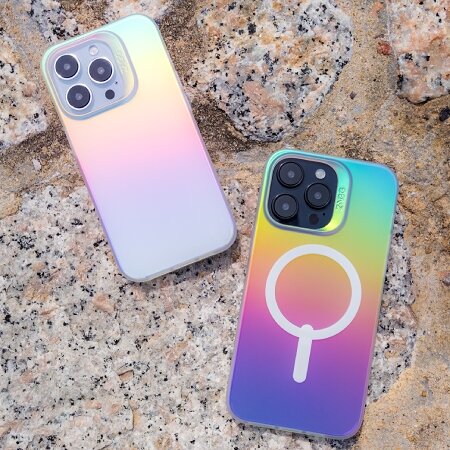 Want an eco-conscious phone case? This slim and lightweight pick from ZAGG is partially made from recycled plastic sourced from post-consumer waste or post-industrial regrind. It has a gradient rubber painting and a matte finish, which prevents any fingerprints and smudges. P.S. One of the designs visibly shows its compatibility with MagSafe chargers.
A quick review: "I prefer the iridescent case over the other phone cases as it has a nice feel and texture to it."
It's priced at SGD49.90.
2. For a transparent phone case that won't turn yellow: Gear4 Crystal Palace Snap Case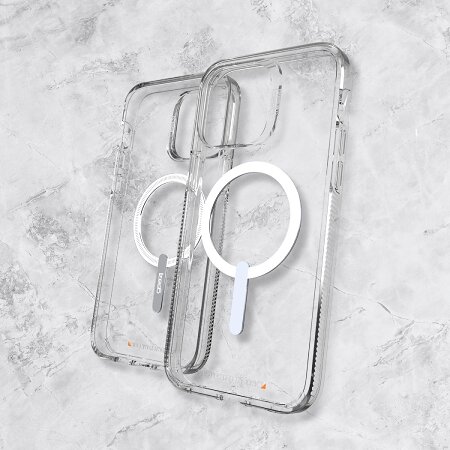 If you do want a clear MagSafe-compatible phone case, this one from Gear4 is made with D3O® Crystalex that fits the bill. It's said to be the most transparent protective material you can find in phone cases. The phone case won't turn yellow over time and it's resistant to dye transfer, such as from clothing, so it stays crystal clear even as time goes on.
A quick review: "It seems solid enough and it protects my phone sides from scratches. I like the grips on the sides as well; it helps to prevent drops."
It's priced at SGD75.
3. For a sturdy clear phone case: ZAGG Clear Case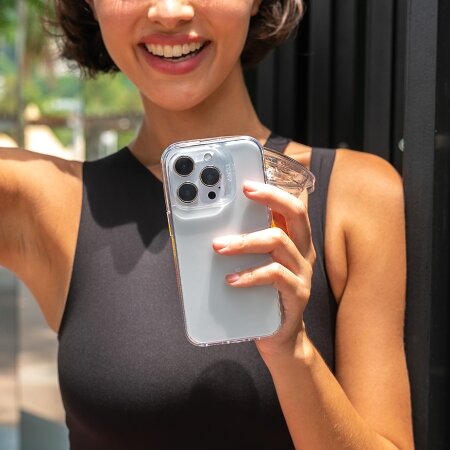 If you don't have any MagSafe peripherals, you can go with a basic clear phone case that will showcase your iPhone 14's colour. The ZAGG Clear Case has anti-yellowing properties so it stays as transparent as it was on the day you bought it and won't mute down your phone's colour. It's also very slim and lightweight — bye, bulkiness in your hands or pocket. Did we mention that it's scratch-resistant too? If you're conscious about smudges or fingerprints, though, you may want to keep a wipe at hand.
A quick review: "The case itself feels durable enough to protect from cracks or dents."
It's priced at SGD29.90.
iPhone 14 Pro Max accessories: screen protectors, phone rings
1. For an easy-to-install screen protector: ZAGG Glass Plus Edge Screen Protector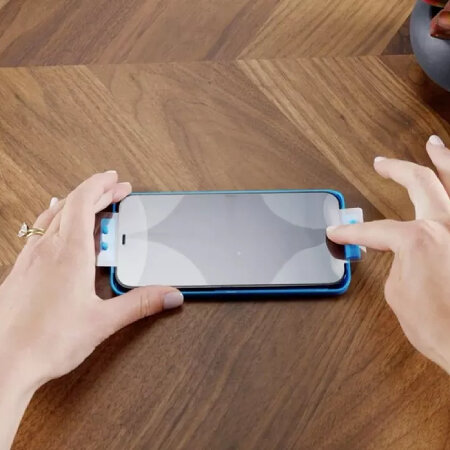 Want to protect your iPhone 14's screen from scratches or — knock on wood — breaking? Get this screen protector. Its edge-to-edge design covers the entire phone screen, including the iPhone's notch, so it gets the maximum protection it needs. Plus, it's made to be five times stronger than regular glass screen protectors. Did we mention it also has anti-blue light, anti-microbial, and anti-static features too?
A quick review: "It's also easy to install thanks to its EZ Apply® tabs and a drop-in installation tray. It offers reasonable protection for the screen but leaves a small gap at the edge of the phone for the case."
It's priced at SGD49.90.
2. For added security: Gear4 Ring Snap 360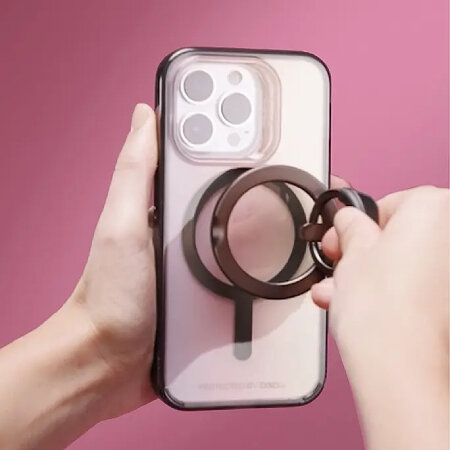 Ever experienced having your phone fall on your face while lying down or is it just us? You definitely don't want that to happen, especially when there's no soft surface to absorb the shock of your phone falling. Getting a Magsafe phone ring like the Gear4 Ring Snap 360 can give you that extra sense of security. The ring slips on your finger, giving you a nice grip on your phone while you snap a selfie, video chat, and more. Plus, it functions as a kickstand so your phone can stand on its own on a flat surface. Perfect for watching videos while eating, don't you think?
A quick review: "It gives me something to actually hang on to. In general, I prefer not to use it because I don't feel like I can grip my phone properly with it. Additionally, it's a lot bulkier in the pocket where I carry my phone most of the time."
It's priced at SGD29.90 and comes in black and pink.
Keeping your iPhone protected doesn't mean you can't maintain your style. You just need the right accessories!
Head over to ZAGG's Lazada page to discover more tech accessories and peripherals.
Comments, questions or feedback? Email us at [email protected].