What's a non-negotiable to you when it comes to picking a phone? The camera, the design, the performance or the ecosystem connectivity? The Samsung Galaxy S21 FE 5G promises to provide all of that — yes, in one package. So of course, we were intrigued to discover if it delivers. Wondering if it's the perfect phone for you too? You can stand a chance to take one home. But more on that later!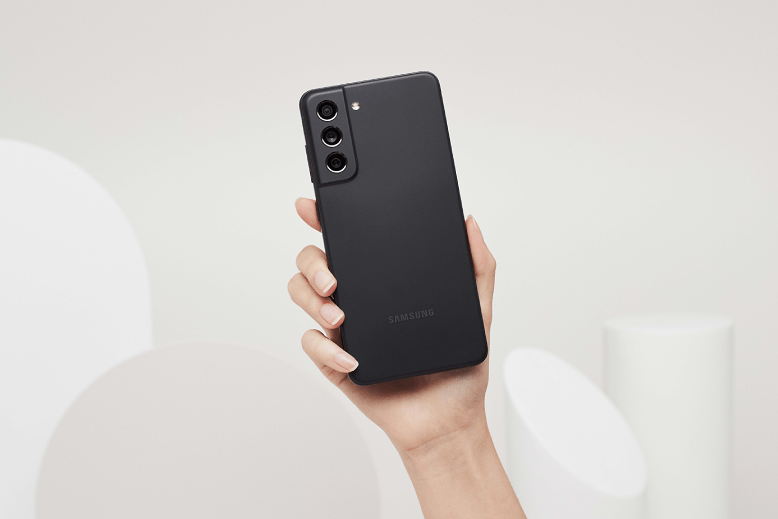 Does the latest addition to Samsung's Galaxy S21 Series truly empower individuals to express themselves? There's no better way for us to find out than having TBL Editor and Clozette Group Head of Content
Becks Ko
test it out for a weekend and see if it's actually a device content creators need in their arsenal. Did it pass the trial? Find out in this review.
First impressions
The Samsung Galaxy S21 FE 5G has a design that's reminiscent of other Galaxy flagship phones, but with four new colour options that implore you to express yourself — Olive, Lavender, White and Graphite.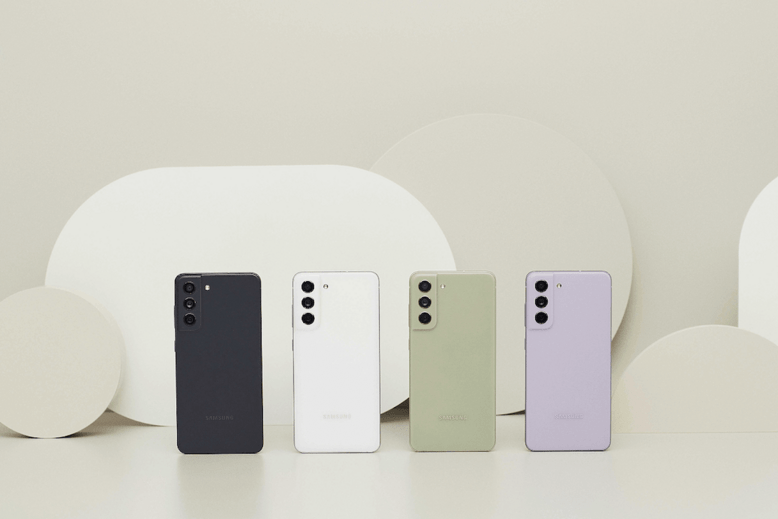 "Its contour cut design that houses the triple-camera set-up and haze matte finish give the phone a polished, trendy look that's also lightweight (rightly so at 177g) and less scratch-prone. The Gorilla Glass also makes the phone more durable," Becks shared. "It has a 6.4-inch panel, which fits nicely into my hand for an easy grip."
Speed, efficiency and versatility
As someone who juggles multiple roles, Becks needs a reliable companion that will help her do her tasks (as a mum, a team leader, a friend, and more) efficiently and with ease.
"I spend an average screen time of five hours on my phone every day. Probably half of that is dedicated to my work — since I capture content as well as rely on social media," Becks shared.
The good news is that the Galaxy S21 FE 5G can last all day with just a single full charge of the battery. You'll need an adaptor for its charger, or better yet, get a wireless charging device for a more seamless experience.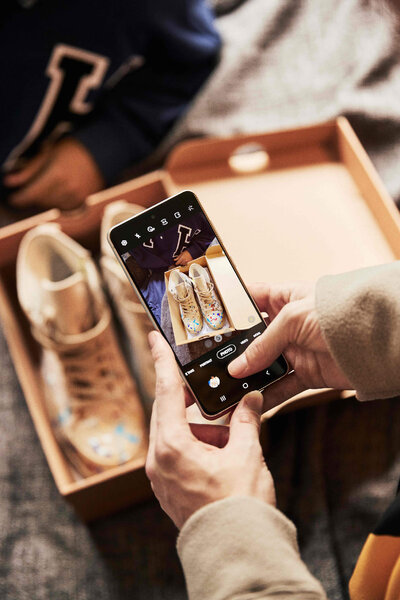 The phone, powered by Galaxy's powerful processor and ultra-crisp graphics, is also a good companion for work and play — whether you need it for switching between conferences or watching videos for leisure.
"If you are a fan of vibrant visuals, this phone with an AMOLED screen is a worthy contender. It's bright, vivid, sharp and clean. It has a 120Hz refresh rate, which means that scrolling appears smoother. For someone like me who scrolls through Instagram, Twitter or YouTube a great deal, this is a nice tech feature that we often take for granted," Becks mused.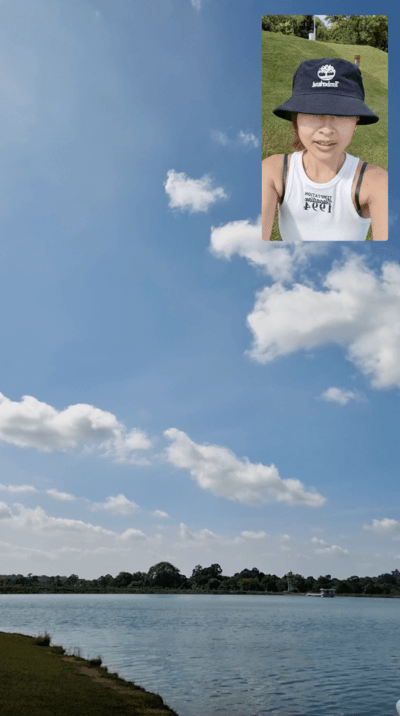 A bonus feature that will make your daily tasks even easier to accomplish? The Picture-in-Picture multi-window mode. "I've always been utterly impressed by this Samsung feature," Becks shared. "I can catch up on my Netflix shows while engaging in a conversation with friends. It's something that others have tried to replicate but have not necessarily been successful at."
Content creation capabilities
Now, a phone's camera quality is a major criterion for choosing for most users. Is the Samsung Galaxy S21 FE 5G cut out for the job of providing high-quality images in a visual era? It has a 12MP main camera, a 12MP ultrawide lens, and an 8MP photo lens that — get this — has a 30x Space Zoom feature. "Samsung is iconic for its colour vibrancy, so shots taken in good lighting produce solid quality images," Becks shared.
Crisp quality, with an impressive night mode to boot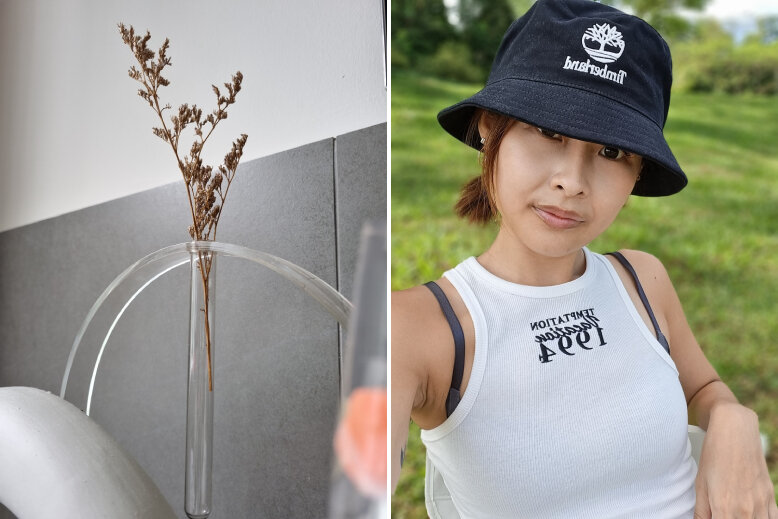 Becks, who has technical knowledge of photography, also appreciates that the phone has a Pro feature that's straightforward with giving you the power to adjust the settings of the camera exactly to your liking. But does it also give you good selfies? "The portrait mode on both the front and rear cameras gives a decent amount of blur without making the image look artificial," Becks confirmed.
The feature you may want to keep an eye out for, though, is the "impressive" night mode. While you still need to ensure you have a steady hand while using the function — or better yet, use a tripod — the results are incredible.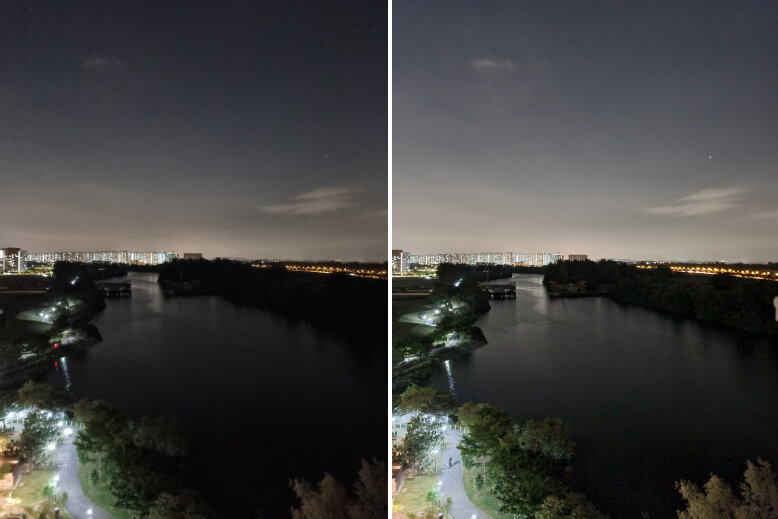 "In an almost dark environment, the visual output is pretty epic," Becks enthused. "It's remarkably sharp, bright and the grains are negligible."
YouTube-worthy videos at the palm of your hand
Whether you're making home videos or YouTube-ready productions, the Samsung Galaxy S21 FE 5G provides you with the ability to record 4K resolution frames at up to 60 frames per second for its front and back cameras.
But one thing the Galaxy series boasts of and creators have been enjoying is the dual recording feature, which allows you to record videos from the front and rear cameras at the same time. "It's great for vlogging and offers two views for your liking: 50-50 split-screen or picture-in-picture," Becks shared.
Content creation made more accessible
Yes, you really just need to press a button to record or take an image from any phone, but Samsung has taken this feature up a notch to provide even more accessibility for users. You can tap on the default buttons on the screen or push the volume button to trigger the phone's camera shutter, but you can also do one of three things: show your palm to the camera, use voice commands or push the floating shutter button which you can place anywhere on the screen.
Final thoughts
With all these considered, is the Samsung Galaxy S21 FE 5G the content creator's must-have phone? "I recommend it to vloggers or anyone who relies heavily on their phones to capture images or video content," Becks shared, adding, "It's a reliable everyday phone for its price point."
The Samsung Galaxy S21 FE 5G is priced at SGD978 for 128GB and SGD1,048 for 256GB and is now available at the Samsung Online Store and Samsung Experience Store, as well as Lazada, Shopee, M1, Singtel, and Starhub.
This story was created in partnership with Samsung.

Comments, questions or feedback? Email us at [email protected].