Watching the sunset. Putting your skin first. Eating cake for breakfast. The laughter of a friend. Beautifully crafted spaces. What does living beautifully mean to you?
After a decade of fostering a thriving community of tastemakers and seekers across Southeast Asia, I'm proud to share that Clozette is now TheBeauLife — your beauty and lifestyle destination to the hottest news, reviews and deals.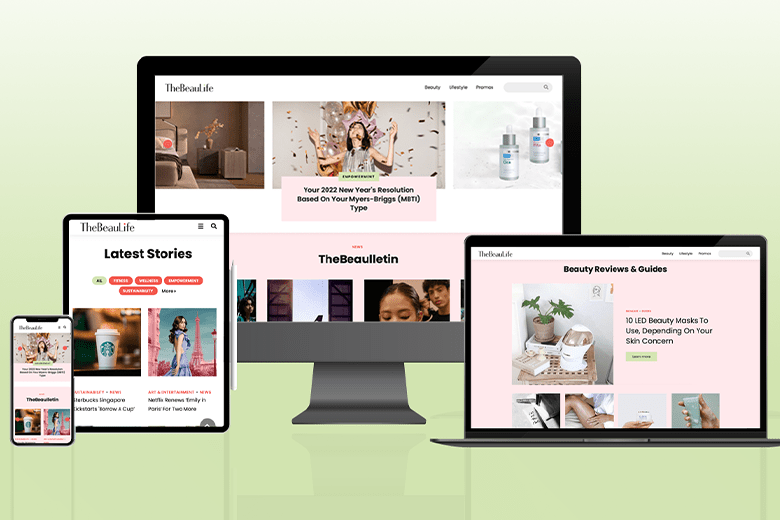 In addition to beauty, we are expanding our content expertise and focus to other topics close to your hearts as you look for alternative ways to decompress in this transformed world, from mental wellness to sustainability.

"Why TheBeauLife?" you might ask. The answer is simple. We took it upon ourselves to embrace a holistic perspective towards being a beauty and lifestyle destination that represents your ethos for uncomplicated living in a world filled with complexities. It's life as you want it – simplified. It's a beautiful life and you're the star of the show.
More than an information platform, we are a community of life-loving individuals whose mission is to inspire, uplift and set you up for a beautiful life on your own terms. Got a new beauty tip? An exciting fitness routine? A café worth the hype? Join us in our relentless pursuit of happiness and meaningful connections.
Join me in TheBeauLife (pronounced as 'byoo' instead of 'bow') movement, an unconfined space where you interpret what is beautiful, blissful and unapologetically you. Add
#TheBeauLife
to your social posts, we'd love to feature you.

Here's to a beautiful life, your way.
Becks Ko
Editor of TheBeauLife and Head of Content for Clozette Group
[email protected] / [email protected]
Read our press announcement here.

Comments, questions or feedback? Email us at [email protected].