Clarks partners up with local talent and empowerment advocate Mongchin Yeoh, also known as Mongabong, in launching their Autumn/Winter 2022 Collection in Singapore. The content creator with over 290,000 Instagram followers curated six looks featuring pieces from the brand's upcoming collection, following the theme Journey With You. This is in line with the global launch of the brand's campaign For The World Ahead centred on empowering conversations.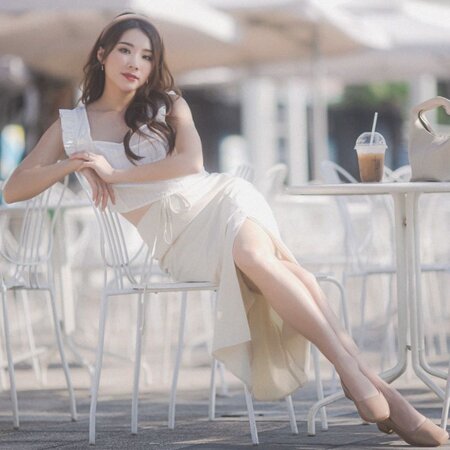 Clarks 'For The World Ahead' campaign
The For The World Ahead campaign introduces the Clarks Collective, a group of individuals across the globe using their voices for various relevant causes. The current ambassadors include LGBTQ+ author Jamie Windust, filmmaker Basma Khalifa, writer and activist Vas J. Morgan, intersectional Asian rights activist Jeannie Jay Park, and model and activist Gabriella Wilde.
As the brand's local ambassador, Mongchin participates in the movement by encouraging conversations about challenging fertility moments based on her own pregnancy experience.


Clarks x Mongabong style picks
The inspiration behind Mongchin's curation is the thought that shoes take people to various places and adventures. It's about "putting your best foot forward" and challenging yourself to face whatever lies ahead, making shoes trusty companions in each of your unique journeys.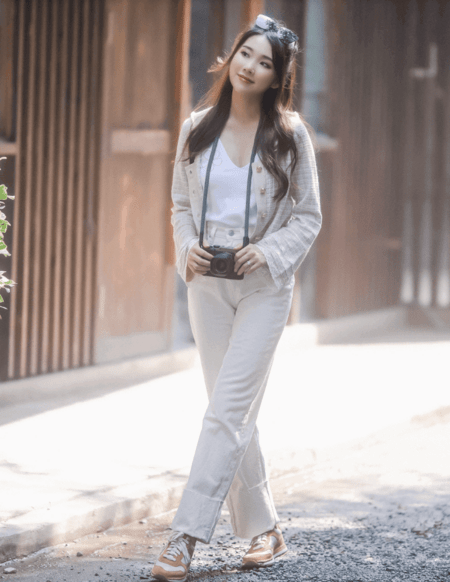 Her first choice from the collection is the Craft Run Tor sneaker (SGD299) which features a classic silhouette and a sustainable FSC®-certified crepe sole insert that promises comfort and functionality.
Next, the lace-up Acelite Tie (SGD149) which is made from breathable and responsibly sourced white leather, as well as an innovative MI-X comfort footbed and sole, for lightweight wear even in Singapore's naturally warm weather.
Third, the Craft Cup Court (SGD199) premium trainers, which feature vintage styling matched with an ultra-modern chunky sole for great flexibility and cushioning.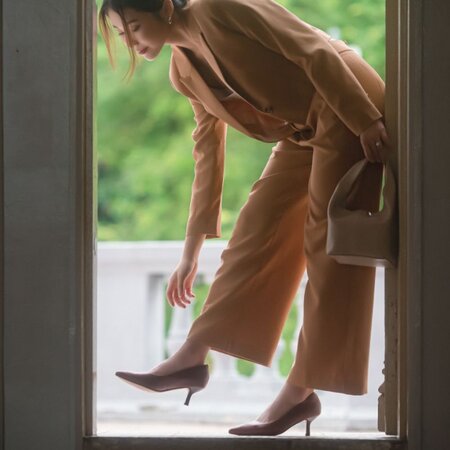 Moving on to heels, Mongchin also chose the black Seren 55 (SDG179) pair which looks sleek with its leather upper and square toe. The underfoot set on a wide slimline heel has a soft cushioning that provides ease of wear while making you look elegant and sophisticated.
Another heeled choice from the content creator is the Violet 55 Rae (SGD179) made from British tan leather. The pointed toe, versatile mid-heel and soft cushioning make it a great option whether you're off to a formal presentation or looking to strut into cocktail hour with your besties.
Finally, the Seren 30 Court (SGD179) silhouette is the perfect choice for switching between mid-formal and casual vibes if you're not so much into slim heels. The shoes are lined with supple praline leather, a squared toe with gold accented heels, and plush cushioning for that balance of chicness, fun, and, most importantly, comfort.


Clarks x Mongabong Autumn/Winter 2022 Collection release date and where to buy in Singapore
Pieces featured in the Clarks x Mongabong's Journey With You curation are already available on Clarks'
website
.
Comments, questions or feedback? Email us at [email protected].