If you're a budding fashionista in Singapore, chances are that you've heard of or even own one of Beyond The Vines' viral 'Dumpling' bag. But if this staple is already part of your style arsenal and you're looking for new totes to have and hold, the multidisciplinary design studio is set to release a new 'Poofy' bag.
And if you're wondering, yes, the bag's design is right on board the trend of small and sweet candy-coloured bags too. Read on for more and check out other arm candies you can also consider to brighten your looks.
Beyond The Vines 'Poofy' bag: launching 14 April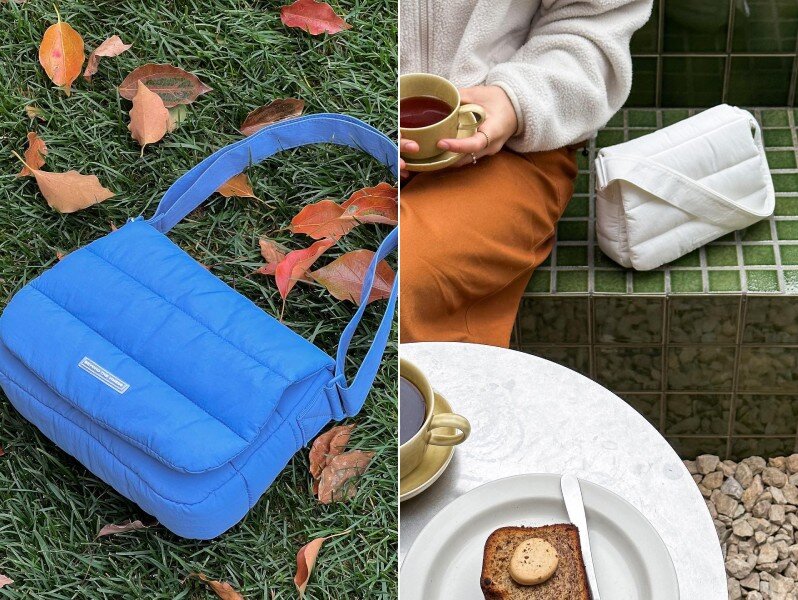 Featuring a soft, padded look, the style of the Poofy bag isn't exactly new to Beyond The Vines. In fact, the brand debuted this design last October with two accessories: a zip wallet and a zip pouch that fits your on-the-go essentials, such as a small tablet and a diary.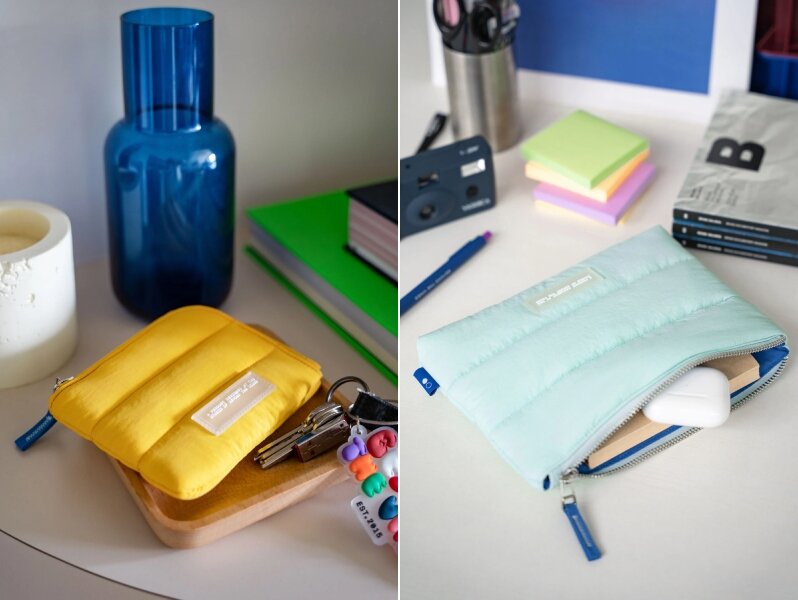 Fast forward to today, the Poofy lineup will see the addition of this new bag that comes with an adjustable shoulder strap.
Choose from eight colour ways: from bright neons to soft neutrals
While the brand has yet to release full, official stills of its Poofy bags on its site, you can already sneak a peek at the eight colour ways that will be part of this collection. Some of the shades we spotted include lime, tangerine, cobalt blue, soft white and baby pink. Which hue's got your heart? We'll update this space once we have more details on the product's price and availability. Till then, mark the product's launch date and time: 14 April 2023, 12PM.
Other bags to love: Jacquemus, Marhen J, Baggu & more
Jacquemus 'Le Bambino'
The Jacquemus 'Le Bambino' bag is arguably one of the brand's most popular products. This bag has been the fashion girl's to-go accessory for a few years now but is back on our radar again after a recent video featuring giant sizes of it went viral on social media.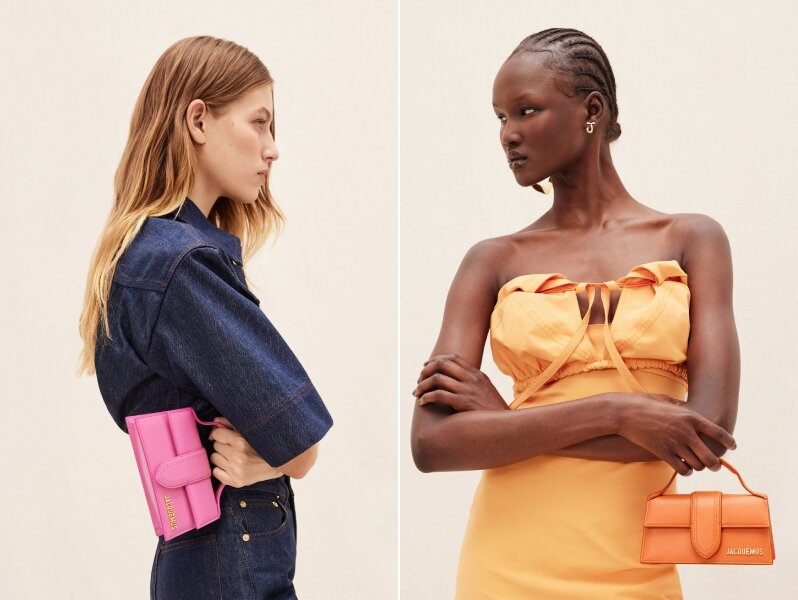 Made of 100% leather, the bag sports a structured rectangle shape, adjustable crossbody strap and the 'Jacquemus' logo in gold. Priced from USD665/~SGD884, this is a fun fashion splurge if you wish to venture outside of your usual luxury houses and designer labels. Find it here.
Marhen J 'Nettie'
For K-fashion fans, there's also the 'Nettie', AKA Marhen.J's take on this bag trend. Similar to the Beyond The Vines 'Dumpling' bag, this purse is also waterproof and primarily made of lightweight nylon. What distinguishes this purse from other brands' offering is its chain strap. You can find this in three colour ways via Sift & Pick at SGD386.32 each.
Baggu Mini Nylon Shoulder Bag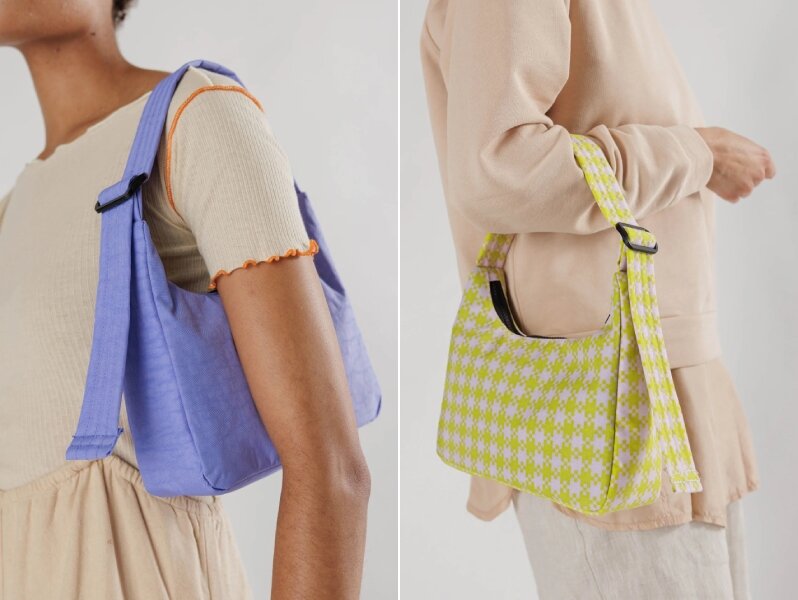 For more wallet-friendly options, there's always good ol' Baggu. The brand has made a comeback these two years with its reusable, foldable shopping totes and is changing the game with its bags, pouches and accessories too.
One of the standouts from the brand is the Mini Nylon Shoulder Bag, which comes in five colour ways. The bag is priced at USD44/~SGD58 each and has an adjustable quilted strap and interior zip pocket. Compared to Beyond The Vines and Marhen.J, Baggu's is made of recycled heavyweight nylon so this should have a little more structure and hold to it.
So, which arm candy would you choose to sweeten your 'fits?
(Cover photos from: @beyondthevines)
Can't get enough of pastels? It's time you discovered the digital lavender nails trend.

Comments, questions or feedback? Email us at [email protected].