Planning a getaway trip to the paradisical Bali soon? The resort island in Indonesia has just released new rules and regulations for all tourists to follow.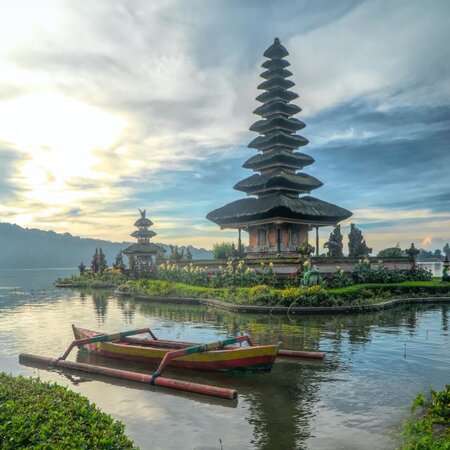 Authorities in Bali have decided to impose stricter rules after reports of some misbehaving and scandalous tourists.
Bali rules and regulations in 2023
Bali governor Wayan Koster formally announced the 12 obligations and eight restrictions for international travellers. While the official "dos and don'ts" card will be given to all foreigners at the airport upon touching down on the island, there's no harm in learning these rules as early as possible. And we've rounded them up so you could easily remember them.
1. Be respectful
Most of the obligations centre around respecting Bali's sacred temples, religious symbols, traditions, arts, culture, processions, and rituals. This also includes dressing modestly and being polite when visiting both sacred areas and public places (such as tourist attractions, roads, restaurants, and more).
2. Book licensed tour guides and legit accommodations
Be careful and make sure that your tour guide is licensed and knowledgeable about the island's customs and traditions. Also, check if your accommodations have the right permits and follow Bali's regulations.
3. Be ready to comply with Indonesian laws
You can make payments using the
Indonesian Standard QR Code
and the Indonesian rupiah. When you need to exchange foreign currency, look for authorised money changers. These establishments should be marked with a permit number and a QR code logo from Bank Indonesia.
Other laws you need to follow include Indonesia's traffic laws (such as no driving without a valid national or international driver's license, no driving under the influence of alcohol and drugs, and more). You'll also have to be ready to check the specific rules for each tourist attraction and activity.
For what not to do on the island, check out our Instagram post below.


Comments, questions or feedback? Email us at [email protected].