Thinking of going on a short escapade from Singapore's hustle and bustle? You can consider going on a quick holiday to Riau Islands, where you can get your fill of sand, surf, seafood, and sightseeing.
Where are the Riau Islands?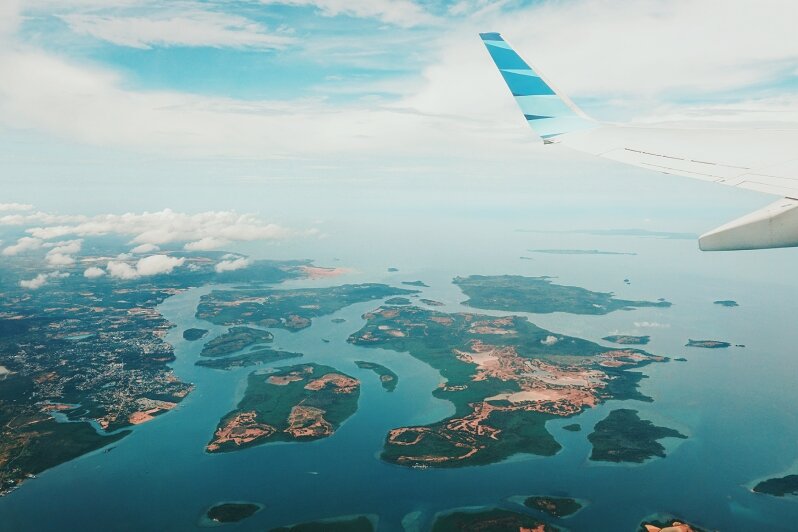 Riau Islands is a cluster of islands just south of Singapore and is one of the provinces of Indonesia. It includes The City of Tanjungpinang, Batam City, Bintan Regency, Karimun Regency, Natuna Regency, Anambas Regency Island, and Lingga Regency.
The archipelago is rich in mineral, energy, and marine resources. Some of the popular crops grown in the area include coconut, coffee, gambier, pineapple, clove, and palm. Don't be surprised if you come across tree shrews, leaf monkeys and slow lorises as you explore the islands too.
The province is easily accessible from Singapore through ferries that connect the Little Red Dot to Riau's Batam and Bintan islands.
Ready to explore the hidden tropical getaway of Southeast Asia? Here are some tourist spots to visit and activities you can do during your Riau Islands holiday.
What to do and where to visit while in Riau Islands
1. Bintan Sand Dunes and Blue Lakes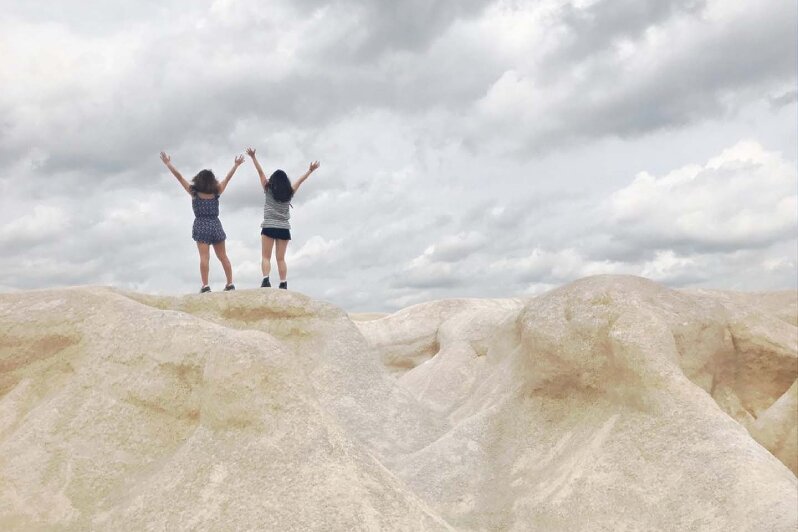 Head over to Bintan Island and marvel at the sand dunes at Gurun Pasir dan Telaga Biru Busung that create a pseudo desert in the middle of the tropics. The sand dunes, though deceptively natural-looking, are a product of mining excavations.
You can also find a nearby lake with crystal clear blue waters, making this spot one of the most picturesque areas in the Riau Islands.
What to know: You can take a half-day tour to fully explore the area. It's located at Busung, Seri Kuala Lobam, Kabupaten Bintan, Kepulauan Riau 29152, Indonesia.
2. Anambas Island Tour
Anambas Islands is a popular tourist spot among snorkelling and diving enthusiasts. Pulau Bawah, the main island of the Anambas Islands, is home to a naturally protected lagoon with clear blue waters and lively corals. There's also a giant waterfall inland.
Make your Riau Islands holiday more special with a diving tour that will take you to see the shipwrecked vessels 'Seven Skies' and 'Igara', which have since become home to various indigenous marine life.
What to know: You can get to the Anambas Archipelago by sea or air. Head over here for more information.
3. Chill Cove Wake Park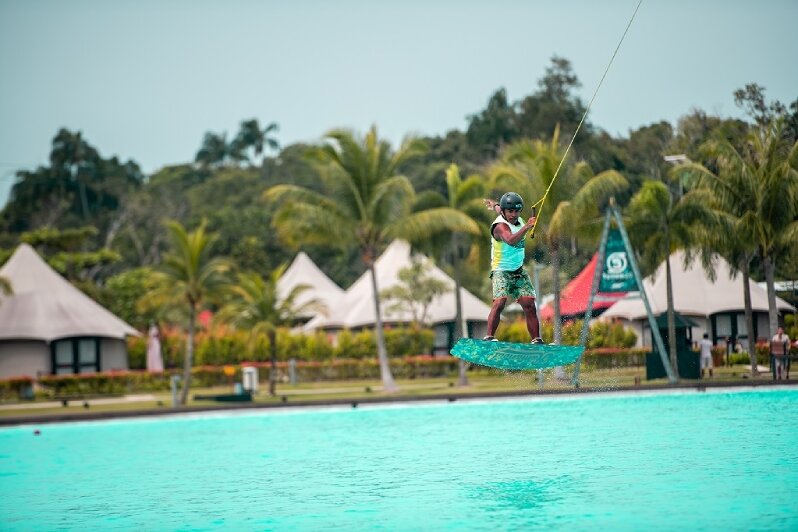 If you're an adrenaline junkie, you can't miss out on trying your hand at wakeboarding at Chill Cove Wake Park. Located just 15 minutes away from the Bandar Bintan Telani Ferry Terminal, this popular wakeboarding spot accommodates wakeboarders of all levels of experience, including newbies. There's also kayaking, waterskiing, and kneeboarding
What to know: It's located at Treasure Bay Bintan, Jln. Raja Haji KM 01 Kawasan Pariwisata, Teluk Sebong Lagoi, Bintan, Kepulauan Riau 29152 Indonesia. It's open from 9AM to 5PM. Book your tickets here.
4. Barelang Bridges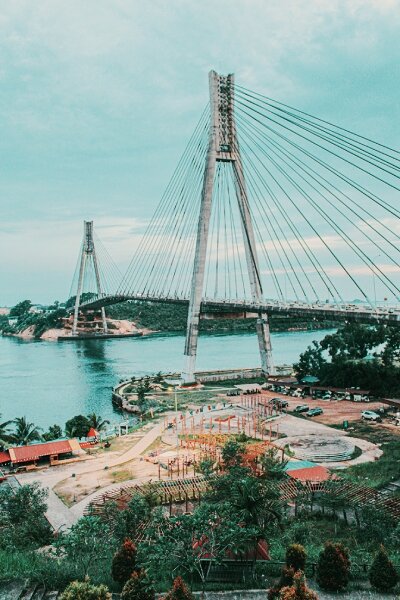 The Barelang Bridges is made up of six sophisticatedly designed cable-stayed bridges. The popular bridge, which measures 642 metres, connects several islands together for easy access across the archipelago. There are a lot of seafood restaurants that dot the length of the bridges, so you can indulge in crustaceans galore during your stop here.
What to know: It's located at Q5MG+69M, Jl. Trans Barelang, Sembulang, Galang, Kota Batam, Kepulauan Riau 29481, Indonesia.
5. Rumah Arang
Igloos in the tropics? You can find them at Rumah Arang, where red igloo-like structures were used as charcoal kilns for burning mangrove wood in the 90s. The tourist spot has a rugged charm that deserves a memorial pic for your feed!
What to know: It's located at Desa Kuala Sempang, Busung, Bintan.
Want to travel further? Head over here for a list of destinations for your revenge travel plans.
Comments, questions or feedback? Email us at [email protected].