Getting your very own space is a big life milestone, but it's only the first step towards having your dream home. You'll need to spruce it up — whether it's a palatial house, a sleek apartment or a charming cottage — with the right furnishings that will elevate your abode and let you live the lifestyle of your dreams. Decorating your soon-to-be-home can be exciting — if you know where to hunt for the best pieces.
Where can you find luxurious, innovative furniture in Singapore? You'll be pleased by the offerings from KING. Perfect for those who want unmatched comfort mixed with sleek style, KING furniture not only has technologically advanced features but are made with the Australian philosophy of intentional, relaxed living in mind — so it's easy to lounge during your downtime and get inspired before you start work in their pieces. Start creating your Pinterest-worthy dream home with these chic and comfy selections.
Your living room centrepiece: Fleur Sofa
A sofa is the heart of a living room. It's where you and your family converge and bond together, where you welcome guests. It's also the first piece of furniture that you go to for comfort once you step into your home. The sofa also serves as an anchor point and can set the tone and palette for the rest of your living room furniture. For these reasons, picking a sofa is a vital decision.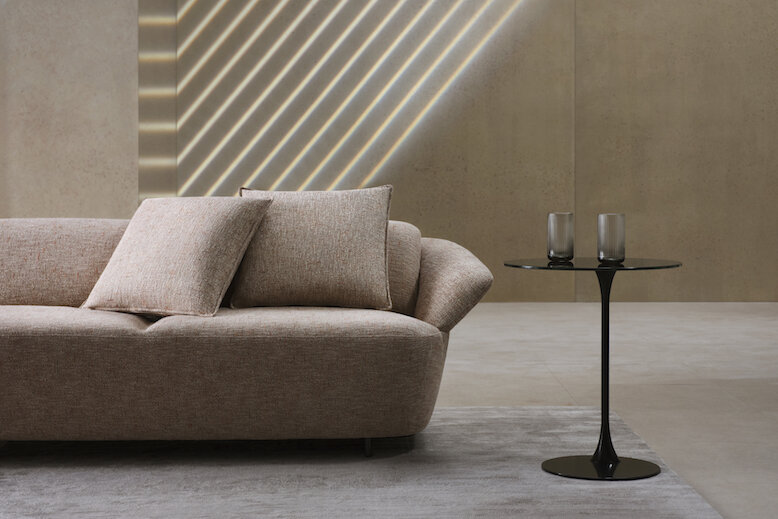 Look for a piece that has a durable build and a classic appeal like the Fleur Sofa. Understated and sleek, this award-winning plush couch seamlessly blends design elements that are traditionally hard to combine: a "sink-in" feel, ample head support, folding backrests and adjustable arms paired with an overall sleek and elegant silhouette.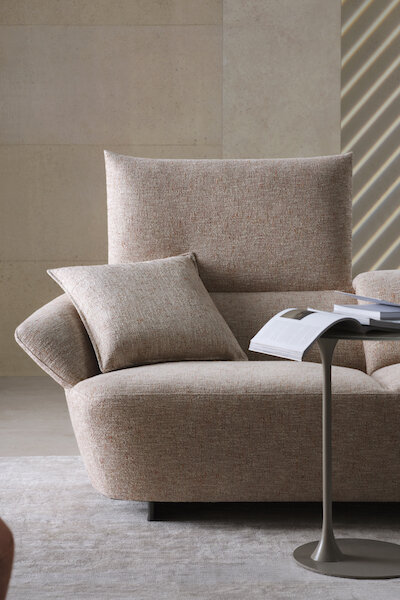 Furthering the refined look of the piece is its neutral hue, distinctive twin-needle stitching and slender dark bronze legs. You won't go wrong with this pick.
An awe-inspiring smart table: Eto Desk
Created in collaboration with esteemed designer
Tom Fereday
, KING Eto Desk is minimalistic in design but maximalist in function. From a glance, you'll already be captivated by its slender and compact build, making it versatile enough to look good in any room.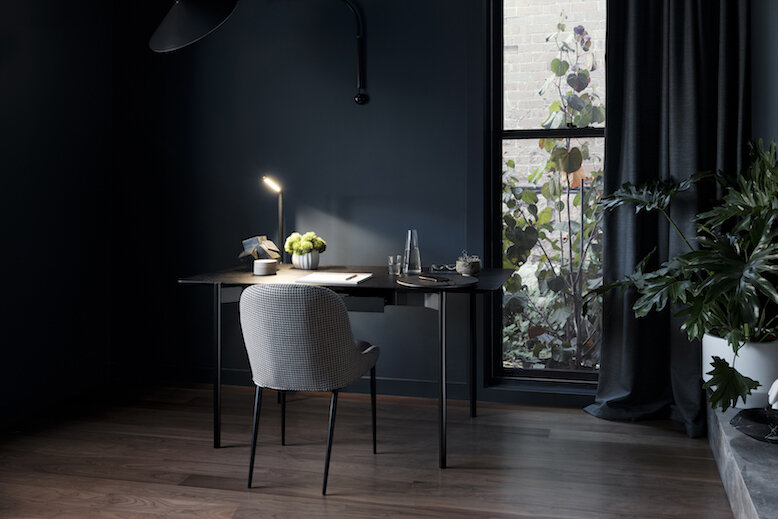 The Eto Desk's distinguishing feature is its seamless and convenient integration of power, wireless charging and interchangeable lighting. All of these work together to help boost your productivity and ensure that you're comfortable while getting work done with minimal distractions.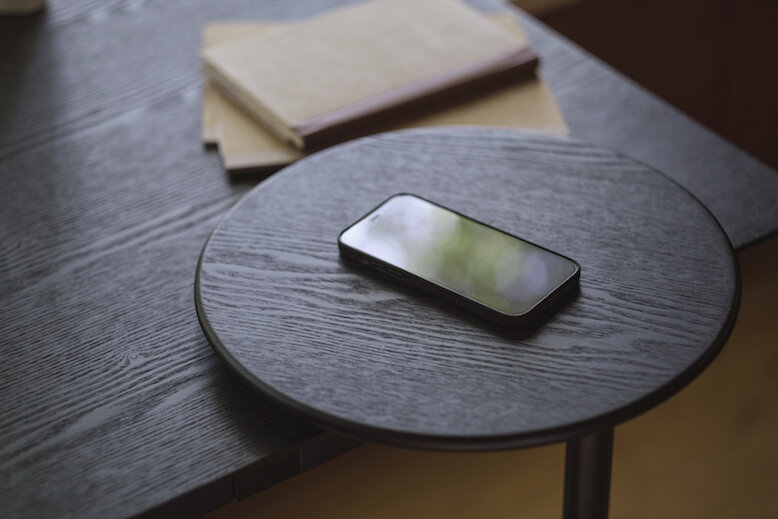 You can also add a personal touch to your Eto by choosing a timber finish that best suits your tastes. Choose from Congo (inky hue), Smoked Oak (deep brown) and American Walnut (lighter brown shade).
A simple luxury you deserve: Seymour Chair
It's the little things that make the biggest difference when it comes to furnishing your dream home. Simple additions, like chairs, should also be chosen with great care. It's a good idea to splurge a little on these because we do use them quite often. Few chairs are as luxurious and indulgent as the Seymour Chair.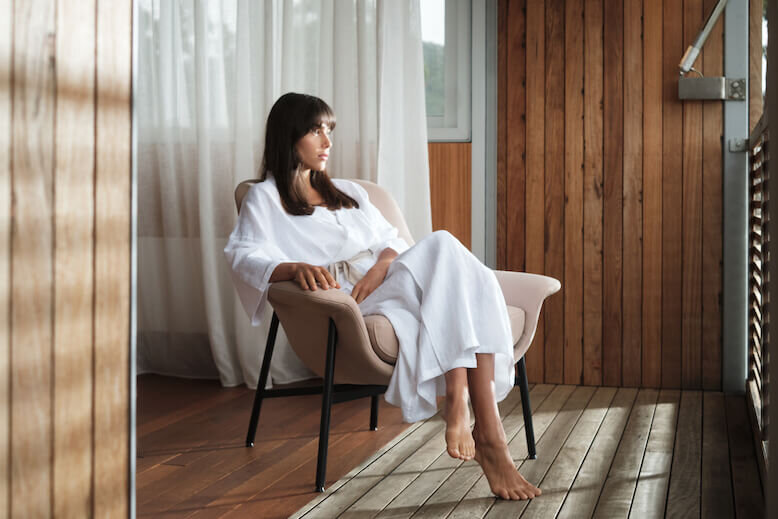 The Seymour Chair isn't just a place to sit on, it also functions as a cosy relaxation space where you can cuddle up with a good book. This chic chair has beautifully contoured curves that are not only for show but also has a practical function and is designed to perfectly support your back.
Seymour Chair's compact design allows you to place it just where you need it to — you can set it up in your patio or view deck for when you just want to stay still, reflect and take in all the wonderful scenery has to offer. It looks just as great in your bedroom too as a stylish accent chair.
Seymour Chair invites you to embrace slow living and lets you feel free to laze in it for as long as you like as its KingCell™ pocket spring provides lasting comfort, while the durable precision-cut engineered steel frame supports your weight.
What's more, acclaimed designer Charles Wilson fashioned the Seymour Chair to be flexible to your needs. Custom design options are available such as a choice for swivel or fixed based or extra head support.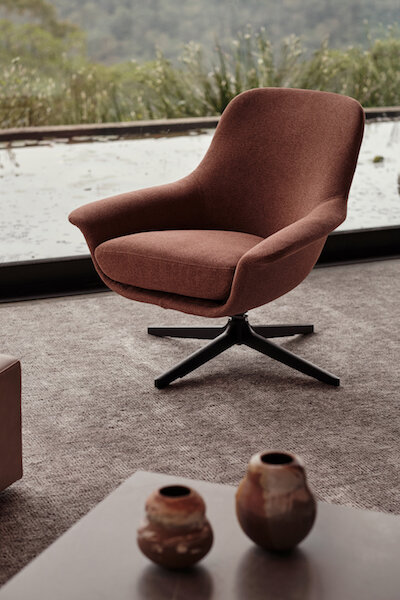 Cleaning this piece is also a breeze because it features removable covers (premium fabric or European leather) that can be professionally cleaned and refreshed to look as good as new, time and time again. The Seymour Chair is truly a durable piece with a timeless design that you'll surely have a lot of memories with.
We know the people who inhabit the spaces are what make them special, but we think pieces like these come a close second.
Spruce up your home and shop for KING furniture at the KING Showrooms or online. Catch their New Year sale and save up to 50% on premium, Australian-designed indoor and outdoor furniture from now till 6 February 2022.

Comments, questions or feedback? Email us at [email protected].