We were intrigued to be invited to a special USA Cheese Dining Experience, a collaboration between the World Gourmet Summit and the USA Cheese Guild. One does not immediately think of the United States when it comes to cheese, but on further reflection, we shouldn't be surprised by the craftsmanship, innovation, variety and versatility of USA cheeses given the melting pot of cultures and ethnic diversity of America.
The participating restaurants for this event are Shabestan Finest Persian Cuisine, MOONBOW, The Spot and Hua Ting Restaurant, specially chosen to present a selection of four distinct fusions with a repertoire of curated menus to showcase the flavour, texture and aroma of cheeses featuring BelGioioso Fresh Mozzarella, Food For Friends Pepper Jack and Beehive Apple Walnut Smoked — the latter is cold-smoked in small batches using local Utah walnut shells and slices of red apple.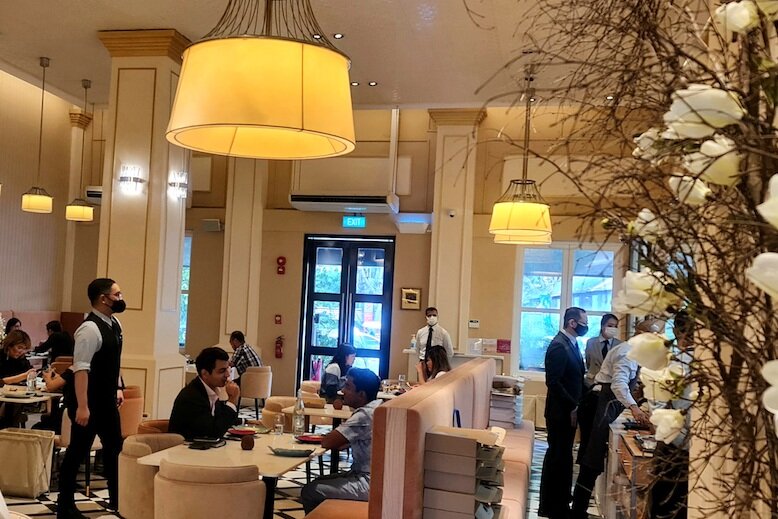 Intrigued by the promise of modern European cuisine with an Asian influence by Chef Heman Tan, we settled on the tasting session at MOONBOW nestled in the lush Dempsey Hill. With over 38 years of culinary experience under his belt, Chef Heman is equally well known as a triathlete and ceramist; the eclectic ceramic tableware used in the restaurant is a work of his passion.
The lofty but cosy space of MOONBOW — dominated by soothing hues of beige and brown set against a checkered black and white floor and cheerfully illuminated by the warm glow of pendant lights —provided a welcomed respite from the wet and chilly weather when we arrived.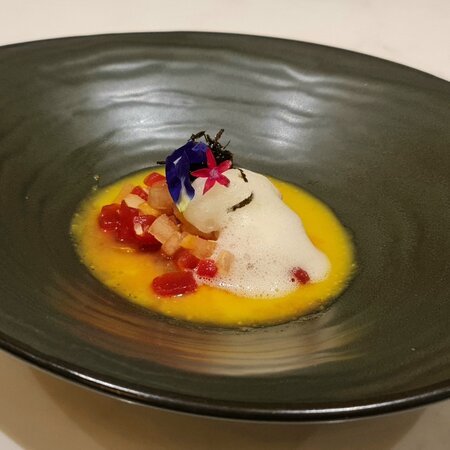 The four-course lunch started on a refreshing note with a chilled Kombu-infused Watermelon & Pear Tartar, easing our palates into the selected cheeses with a mild Gouda cheese foam.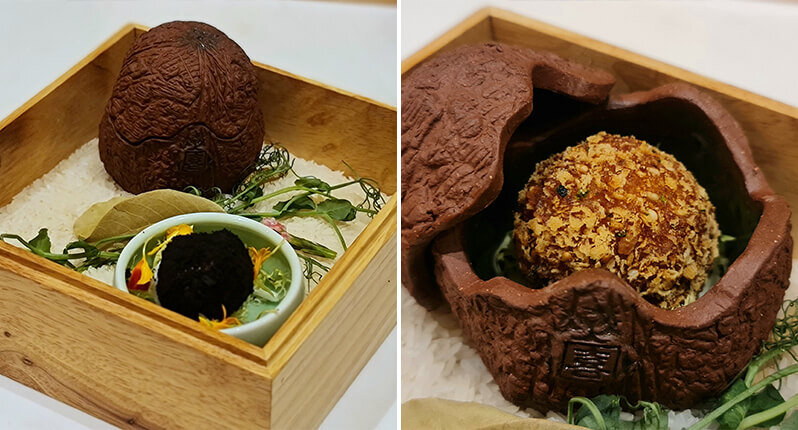 Next up was the entrée of Duo Of Cheese Ball: the Arancini Rice Ball made with US rice, filled with stretched fresh Mozzarella and peppered with furikake, was easy to like; but where we really felt the presence of cheese was in the Black Olive 4 Cheese Ball concocted with Sharp Cheddar, Pauly Cream Cheese, Cacique Cotija Cheese and dominated by the ripe and robust BelGioiso Crumbled Blue Cheese.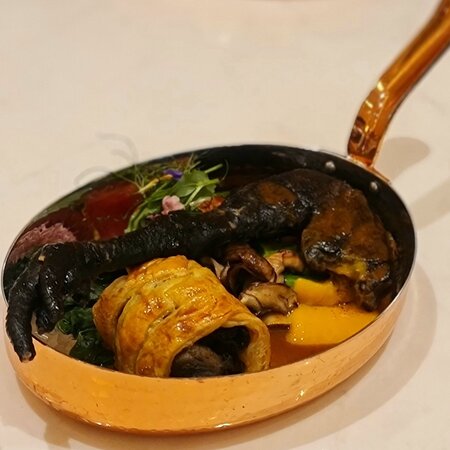 What stood out for us was the Black Silkie Poulet main course, cooked at 65°C and accompanied by soft savoury Sharp Cheddar, button mushroom and foie gras bathed in a Pepper Jack cheese veal jus. The premium chicken is imported from Indonesia–I'd never seen or eaten chicken meat that black–expertly rendered moist, tender and tasty; a perfect canvass to showcase the attendant ingredients.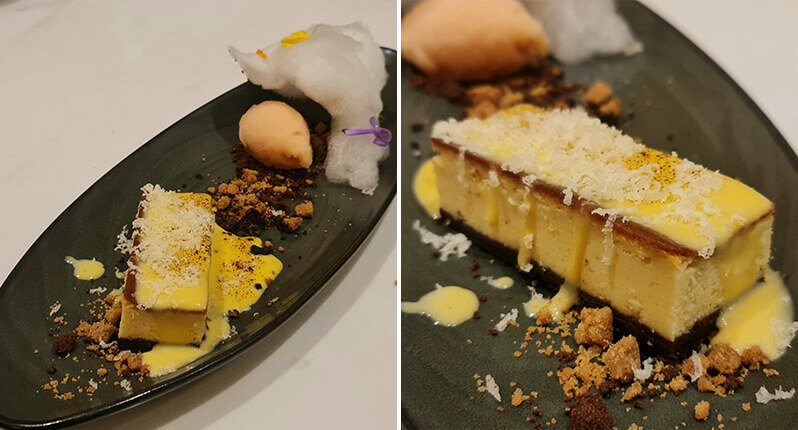 Ending the lunch was a dessert of Cloudy 74% Dark Chocolate Burnt Cheesecake served with blood orange sorbet, candy floss and burnt sabayon enveloped by the delightful smokiness of the Beehive Apple Walnut Cheese.

The curated menu at MOONBOW was well-executed, delighting with a harmonious marriage of east and west flavours, even-handedly infused and elevated by the variety of USA cheeses. The USA Cheese dining promotions at the four participating restaurants will run till early September.
MOONBOW
Cheese Promotion Period: 23 August to 5 September 2021
Shabestan Finest Persian Cuisine
Cheese Promotion Period: 23 August to 5 September 2021
The Spot
Cheese Promotion Period: 27 August to 9 September 2021
Hua Ting Restaurant
Cheese Promotion Period: 27 August to 9 September 2021
MOONBOW is located at Block 10 Dempsey Road, #01-21 Singapore 247700.
Comments, questions or feedback? Email us at [email protected].