Ever heard of the quote, "If it ain't broke, don't fix it"? It suggests that we avoid attempting to correct or improve what is deemed as sufficient or satisfactory. And while this theory makes perfect sense to many, we should also realise that great things never came from comfort zones. Just ask 27-year-old Joe Leong and 35-year-old Vincent Aw, two bright, young individuals who are unafraid to make their mark in the Singapore culinary industry by bringing their creativity, unique perspectives, and their A-game to the chef's table.
Read on as both chefs reveal to us the joys and challenges of pursuing a career in culinary arts, their take on modernising Asian cuisine and the qualities one would need in order to survive in the kitchen.
F is for food (and family)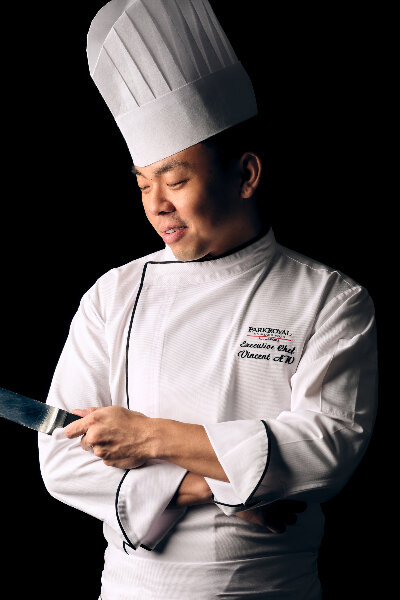 "My interest in culinary stems from my love for the diverse local flavours and cuisines which you can easily find at the local market," shared Vincent, who grew up in a family of humble hawkers. Ever since he was a child, he would spend his days helping out at his grandparents' hawker stall, which was located right next to a wet market.
He slowly developed his knowledge on a wide range of taste profiles and decided to enrol in culinary school SHATEC after gaining a fair bit of F&B experience from working part-time jobs in coffee shops and cafes during his teenage years.
As the Executive Chef of Parkroyal on Beach Road, Vincent wears many hats aside from his toque blanche. He creates and conceptualises menu and dishes for the hotel and its thematic events; oversees and controls food quality, food costs, and conducts culinary workshops as well. The hotel has several restaurants under its belt, including Si Chuan Dou Hua and Ginger (which re-opens in mid-October).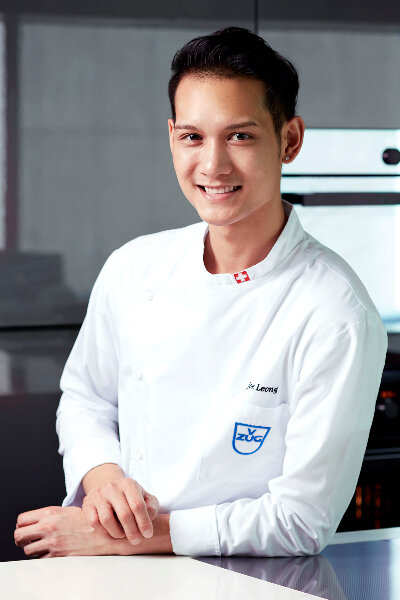 Similar to Vincent, Joe grew up in a family who knows more than just a thing or two about food as well, with his father being none other than celebrity chef Sam Leong of contemporary Chinese fine dining restaurant Forest at Resorts World Sentosa. However, instead of following strictly in his father's footsteps, Joe is carving his own path in the culinary world by pursuing a speciality in pastries and desserts instead.
What's fascinating about this speciality of his though, was him being not much of a desserts kind of guy. He revealed: "I don't have a sweet tooth and I don't really eat desserts, but I love working with them as I believe it takes a certain level of finesse to create and plate out a beautiful and delicious piece of dessert. That being said, I'd still happily settle for a pint of Haagen-Dazs any time!"
Joe is currently a Gourmet Pastry Chef at Swiss luxury appliance brand V-Zug Singapore as well as a Sous Chef/Pastry Chef at the brand's first-ever Modern-European fine dining restaurant, V-Dining. "I oversee and create dessert menus and recipes for the restaurant, including the preparation of amuse bouche and petit fours. I conduct classes for the V-Zug's guest and clients too," he shared. Joe also added that he is looking forward to welcoming V-Dining's new head chef, who will be introducing a brand new concept, dining experience and menu to the restaurant.

Traditional Asian cuisine, meet modern touches
Circling back to our quote above which celebrates sticking to the status quo, both chefs gave their honest two cents on the aspects of traditional Asian cuisine which believe ought to be preserved or modernised.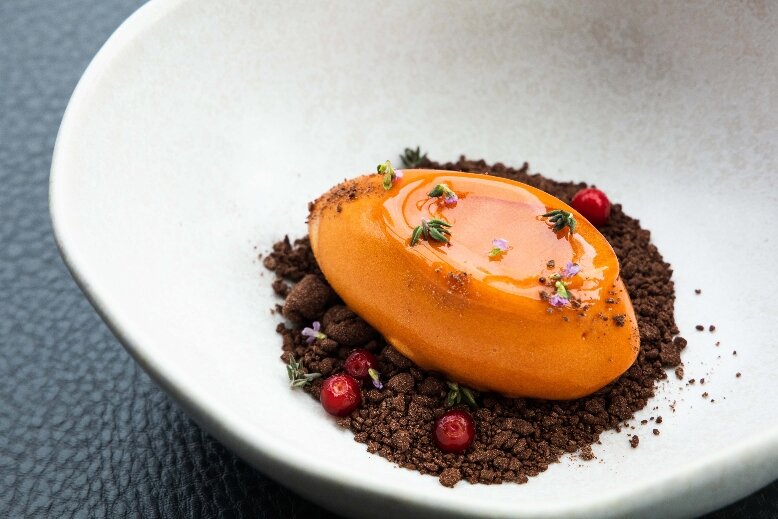 "I've worked in both modern and traditional kitchens before, and what I've learnt is that it's still important to understand the individual ingredients and techniques, as well as master the basics and traditional cooking methods before even attempting to create a modern twist to an otherwise traditional dish," mused Joe. His journey as a pastry chef began in 2010 at award-winning chef Janice Wong's 2am: Dessertbar, where he was exposed to modern and molecular gastronomy. He's since become well-versed in various types of desserts — from classic Asian sweets to European pastries.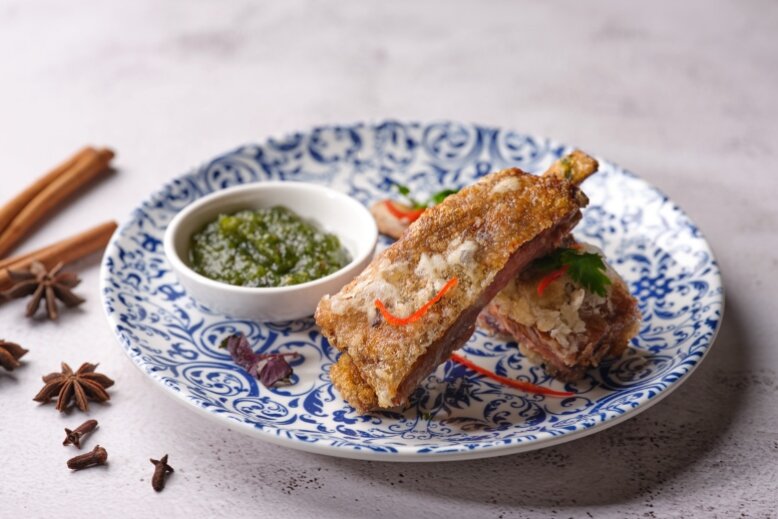 As for Vincent, he shared that his cooking style is largely focused on preserving local flavours and thus, strongly believes that 'traditional flavours ought to be retained.' "Whenever I use modern ingredients, I make sure to infuse local flavours in them as well, such as by marinating them using traditional methods. I hope to encourage the younger generation to fall in love with traditional Asian flavours again as it's a good opportunity to let them discover the versatility of Asian flavours, and how they can be fused with different types of cuisines to give dishes an extra punch," he revealed.
All things considered, Vincent still enjoys embracing modern cooking methods, especially the use of modern cooking equipment as they help to reduce food preparation time without losing the dish's rich flavour. Joe is on the same page as Vincent on this as well, adding: "There are various high-end equipment and modern ingredients which can help chefs to produce the same results, if not faster and better than traditional cooking methods."
A tale of two unique treats
Now that both chefs have stated their stance on the subject of tradition versus modernity, we're curious to see how they have given their unique, modern touches to some of the most beloved Asian dishes. Vincent's favourite classic-meets-modern culinary creation of late is a plate of crispy, deep-fried lamb ribs which are braised with local spices and carefully served with homemade Thai green mint sauce.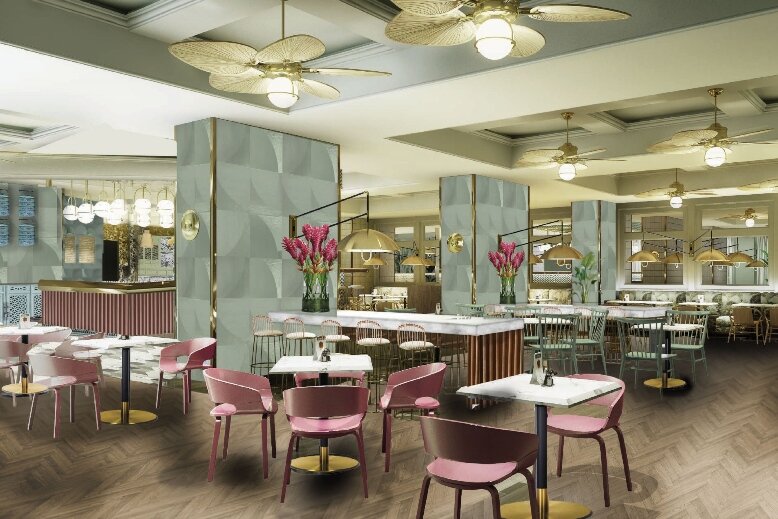 "I wanted to create a dish that was inspired by traditional Bak Kut Teh (pork ribs soup). As the newly refurbished restaurant Ginger will be halal-certified, I decided to experiment by replacing the pork ribs with lamb ribs instead. I was able to retain the delicious Asian flavours of the dish by braising the lamb ribs with traditional Bak Kut Teh spices before deep-frying them to give the dish a crispy texture," Vincent excitedly explained.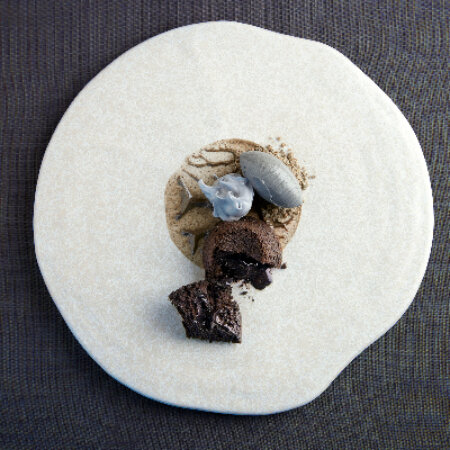 Over at Team Joe, the up-and-coming pastry chef created a dessert called Textures of Black Sesame, which boasts a black sesame lava cake, crumble, ice cream, sponge and cream. Joe explained: "This dessert is inspired by the traditional Chinese black sesame paste dessert which my family and I often enjoyed when I was a child. As it's usually served hot or warm, I decided to bring a different perspective to this classic dish by introducing a mix of hot and cold elements to it, all while keeping the focus on black sesame as the main ingredient."
Perseverance, humility and passion = recipe for success
As the saying goes, "If you can't stand the heat, get out of the kitchen." Pursuing a career in culinary arts is known to be extremely difficult and competitive, and even more so for young, aspiring chefs who will need to dedicate a lot of time and effort towards making a name for themselves in the industry. To this, Vincent and Joe each offered the following pieces of advice.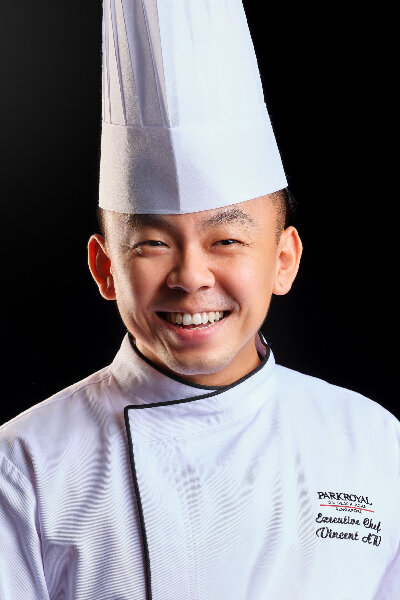 "I think that it is important to love what you're doing. You need a strong fiery passion in order to outdo yourself in the culinary industry. If you enter the industry treating what you do as a job, it will be difficult for you to feel inspired to achieve more," shared Vincent.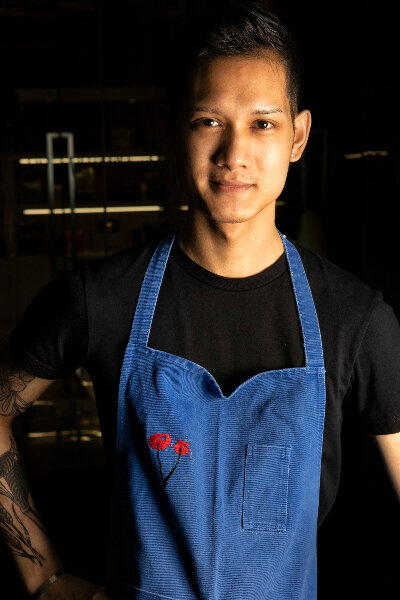 "Persevere with the long hours that come with being a chef. Do not give up too early just because you don't get to go out as often as you wish to. You'll reap the benefits if you continue to work hard," was Joe's first piece of advice to young, aspiring chefs.
As for his second piece of advice, Joe highlighted the importance of humility and in valuing relationships. He shared: "It doesn't matter how perfect or wonderful a chef manages to create a dish if there's no one to enjoy it. We all need one another. Be humble and be respectful not just towards your seniors, but your juniors and everyone that you meet as well."
(Cover photos from: Parkroyal on Beach Road and V-Dining)
Next, let's hear from two late-blooming artists on what it's like to pursue their dreams in adulthood.
Comments, questions or feedback? Email us at [email protected].