Whisky is gradually but surely shaking off its long-held stereotype of "an older man's drink in a smoke-filled cigar room" and emerging as the new cool — an effort by whisky distilleries to engage the new consumers.

This resurgence of whisky has been driven by producers like Diageo, which recently teamed up with HBO to release a limited-edition The Game of Thrones Single Malt Scotch Whisky Collection to celebrate the eighth and final season of the highly acclaimed TV series.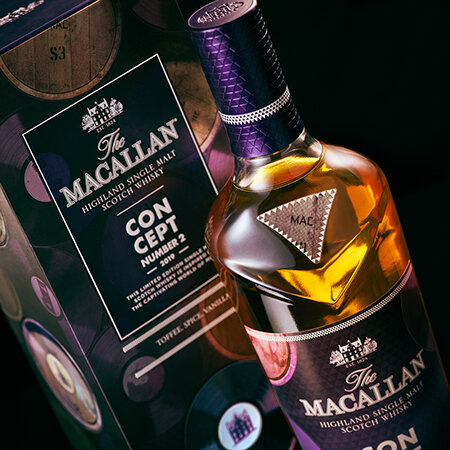 Macallan, part of Edrington, entered the ring with its Concept Series, a collection that fuses whisky-making with innovative art, music and culture; firing the first salvo with the Concept Number 1 Limited Edition — inspired by surreal art and packaged in a trendily designed teal-blue box.

And now Macallan has just released Concept Number 2 that celebrates the marriage of music and whisky — two of the passions of The Macallan Whisky Maker, Steven Bremner, an avid house music DJ.
Bremner said: "Creating a track and crafting a single malt can take a similar path. Beginning with the layering of sounds just like the layering of different flavours from specific cask types. Each different cask brings its own influence to the character of the liquid, like each instrument or sound adds depth to a track. In both cases, we can alter each different element to play up or down particular sounds or flavours."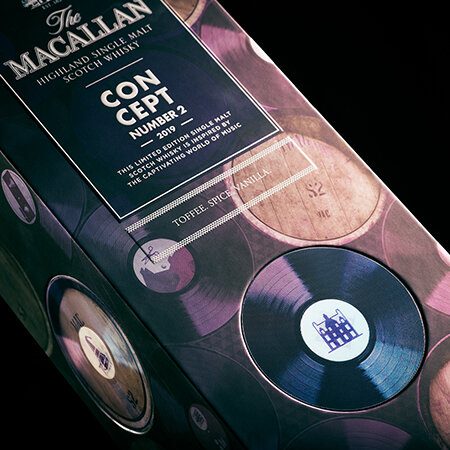 Created exclusively for Global Travel Retail, Concept Number 2 is matured in a mix of Sherry-seasoned American oak casks to impart the sweetness of vanilla, citrus and toffee; Miguel Martin Sherry casks that create an energetic treble; and ex-Bourbon barrels to lend harmonies of floral citrus and vanilla.

Packed in a box that pays homage to music, the delicate gold-hued Concept Number 2 exudes a nose of rich toffee apple with hints of blackberry and almond — refreshing and easy on the palate that's teased gently by rounded wood spice. Just as good neat or on the rocks, the finish is smooth and medium sweet — pairs well with food, making it a good everyday dram.

The Macallan Concept Number 2 is now available exclusively from DFS Duty-Free Stores in Singapore Changi International Airport and on iShopChangi at SGD203.
Comments, questions or feedback? Email us at [email protected].