If you googled "best lobster roll in the world", you'll inevitably find Luke's Lobster listed. Hailing from New York City, it first opened its doors in East Village in 2009 with a commendable ocean-to-plate concept of bringing traceable, sustainable seafood to diners, made accessible by cutting out the middleman and working directly with fishermen along the north-eastern coast of America and Canada.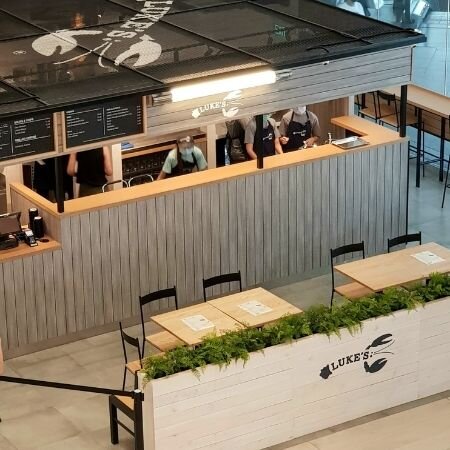 Luke's Lobster's rendition of this Maine speciality — typically consisting of cooked lobster meat that is usually drizzled with melted butter and placed into long hot dog rolls — has finally swum into Singapore, adding to its growing global footprint of 22 food trucks and full-service restaurants across America and 10 locations in Japan, marking the brand's maiden foray into Southeast Asia.
Following its tried and test formula, diners here can choose from the signature Lobster, Shrimp or Crab Rolls in U.S. size (4oz) or splurge on the Luke's Trio (SGD33.50) — half of each roll served as a perfect sampler set. For the hearty eater, you may add a side of Lobster Bisque (SGD12.90) or Clam Chowder (SGD11.50).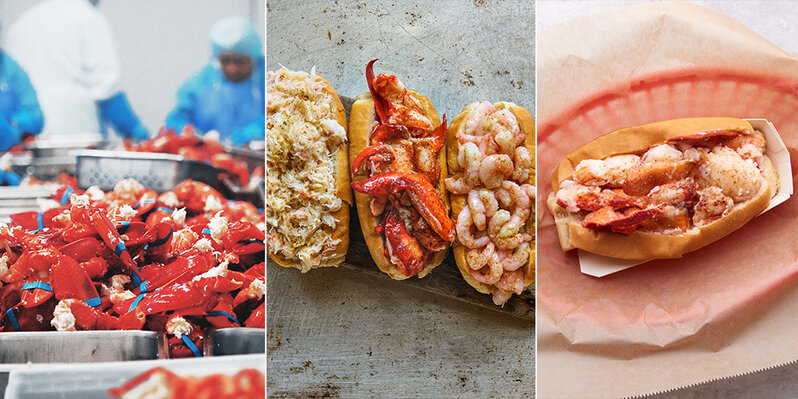 How does the food stack up? First off, all the seafood is fresh — catches from the fishermen are processed at Luke's Lobster's own factory where they are steamed, de-shelled, flash-frozen with nitrogen, packed and sent straight to the Lion City. Our favourite item is the Lobster Roll (SGD25.50) that comes brimming with sweet chunky pieces of the crustacean. The meat is served chilled, supposedly to contrast a warm buttered, griddled split-top bun laced with mayo, a dash of lemon butter and a sprinkle of the brand's secret seasoning.
Unfortunately, the roll came barely room temperature, which somewhat marred what would otherwise have been an awesome pairing — perhaps a new opening hiccup.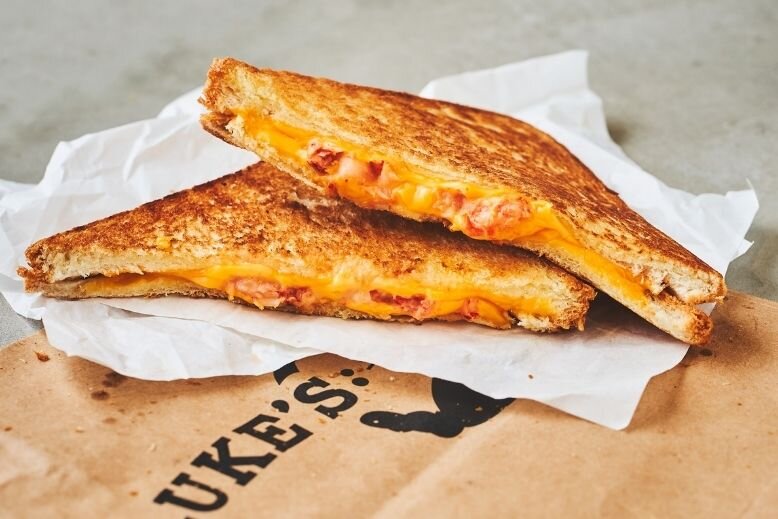 The crab roll is good too, with equally fresh and tender meat; but the shrimp roll lacks the sweetness of local live prawns that our palates are accustomed to. We were treated to a sneak preview of the hearty Grilled Cheese Lobster Sandwich which will roll out soon, although be forewarned that the cheese might overpower the lobster. To complete your meal, you can wash it all down with choices of draught beers from Little Creatures and Hoegaarden, wines by the glass, canned still and sparkling water and iced teas.
The 23-seater open-concept restaurant located at the ground floor entrance of Isetan Scotts — whittled down to 17 after safe distancing — is designed to resemble a typical seafood shack, aided by wooden planks in various shades of distress to add a rustic atmosphere to an otherwise contemporary setting.
Luke's Lobster is certainly worth a visit. Aside from the bragging rights to having tasted one of the best lobster rolls in the world, its sustainability ethos will resonate well with the increasingly discerning consumers.
Luke's Lobster is located at 350 Orchard Road, Shaw House Isetan, Scotts Rd, #01-K4, Singapore 238868.
Comments, questions or feedback? Email us at [email protected].