Did the enhanced quarantine measures imposed in your country get you worried about getting your food and other supplies? If you're wary about going out and getting exposed to the virus while you wait in long grocery lines, well, fret not! A number of food and delivery services are still available to help bring your needs right at your doorstep. Aside from the more popular companies like Grab, Lalamove, FoodPanda, and Deliveroo, ahead, we list down some other essential services that offer delivery from all over the region in this time of crisis.
Singapore
Unfortunately, a sudden spike in COVID-19 cases in Singapore resulted in strict "circuit breaker" measures to stop the further spread of the disease. Still, while everyone's now urged to stay at home, you can rest assured you'll remain well-fed this month as restaurants island-wide are now offering their famed menus for takeout and delivery.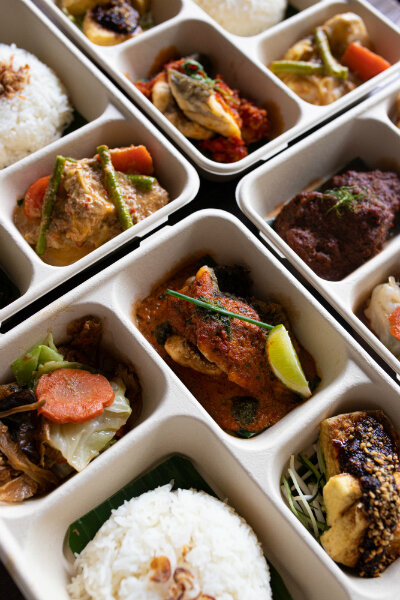 Those craving for the comfort of Peranakan flavours, Violet Oon Singapore expands its range of delivery and takeaway options through their well-loved dishes served in Petit Feasts. They're also launching Shepherd's Pie Food Trays and Nyonya Bento Boxes to amp up the satisfaction of all. Meanwhile, those craving for quality Indian food can order traditional North Indian fare like murgh peshawari (traditional tandoori chicken) from The Curry Culture and wholesome vegetarian dishes served in thali (meal platters) from Raj Restaurant.
If homey dishes isn't what you're looking for, everyone's go-to seafood brand, JUMBO Seafood, now offers bento boxes for delivery featuring stars like deshelled prawns stir-fried in chilli crab sauce and more. Fat Cow, the Japanese-inspired steakhouse, now also offers delivery island-wide so you don't miss their sumptuous set menu complete with chawanushi (savoury egg custard) and miso soup. Lastly, those want to continue eating healthy can have a taste of vegetarian Korean cuisine from The Boneless Kitchen.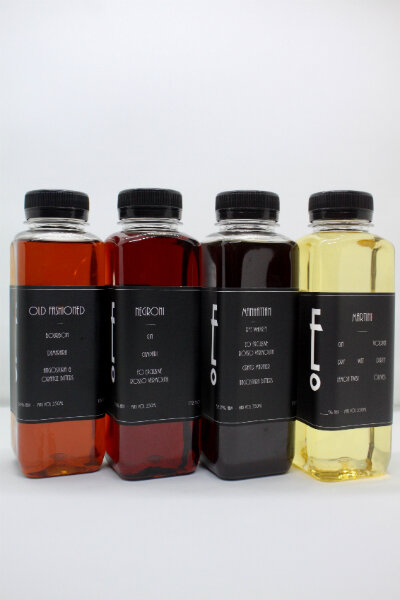 Other than the food, some spirits to lift up yours during these stressful times are also available for takeaway from a number of restaurant bars. Check out the bottled selections offered by Copper, Employees Only, Manhattan, Native, and more. These are perfect too, in case you're celebrating a special occasion while in lockdown this April.
But of course, food and drinks aren't the only stuff you'll need to survive the month. Stock up on household essentials by ordering online via Lazada's RedMart or FairPrice through their online site. For fresh meat products, QB Food is a go-to site to get prime meat cuts and dairy ingredients. Vegans and vegetarians wanting to ensure they're eating clean, on the other hand, can rely on Supernature's e-shop for organic products.
Malaysia
Across SG's northern border, the lockdown is further extended until the end of the month. Since the strict quarantine measures were implemented last 18 March, a number of food businesses have already shifted their operations to accommodate to-go and delivery options.
So you have a wide array of flavours to choose from, Epic Food Hall is resuming their pick-up and delivery services. The chain of online food halls offers dishes from Epic Fit Meals Co., Pak Adam's Nasi Lemak, New York's Patty & Toast so you get to satisfy your cravings whatever they might be. Another option for those in KL looking to enjoy chef-cooked meals to get them through lunch and dinner is Dahmakan, which sources their ingredients from local farms. For a balanced and healthy diet, The Naked Lunchbox offers family platters crafted from fresh ingredients. Likewise, KL-based food delivery service Cooking Good still serves hearty meals made with immunity-boosting superfoods. For a quick meal, another great delivery service you can try is RunningMan. Partnering with a number of restaurants that also offer halal options, they promise to deliver your meals right at your doorstep within 60 minutes for an affordable price.
If the lockdown has got you running out of easy and yummy recipes you can try at home, why not buy some ready-to-cook meals from local restaurants? VCR in Kuala Lumpur now offers Home Starter Packs so you don't miss the cafe's staples like sourdough bread, chipotle sausages, and more. To enjoy fine dining at home, on the other hand, the Butcher Carey steakhouse offers perfectly cut steaks that you can prepare on your own. For Italian food lovers, Little People has made available their freshly made pasta you can cook. Now that's quite filling and fuss-free, isn't it?

And of course, so you may survive another week of being cooped up in your house, you can have your essentials brought to you by online groceries. Tesco Online, for example, has a number of delivery trucks driving down through the Klang Valley, Johor Bahru, Penang, Seremban, Ipoh, and Melaka. The HappyFresh app too can take care of the grocery shopping for you, so there are fewer people on the streets, and therefore lesser chances for the virus to spread. Those living within the Klang Valley can also access the fresh produce that's always available at MyGroser. Finally, folks in Johor Bahru can stock up on their protein needs with the Grocer Helper.
Philippines
Meanwhile, the enhanced community quarantine is also extended yet again in the northern part of the Philippines. Thankfully, as you patiently try to stay indoors until the end of the month, a number of food and delivery services, particularly in Metro Manila, are here to help.
So people stuck at home can rest well and full without having to go out frequently to buy food, motorcycle ride-hailing app Angkas temporarily offers food delivery services. Order your meal from their partner restaurants to curb your cravings. Who knew you didn't have to wait till next month to take a sip of sweet milk tea drinks from Black Scoop Cafe or munch on tender samgyeopsal (Korean grilled pork belly) from GOGI Korean BBQ once again?
Other than that, select branches of Din Tai Fung, Ooma, 8Cuts, Manam, and The Mess Hall from The Moment Group of restaurants are open for deliveries around the metro via Grab and FoodPanda. For a taste of your tried-and-tested favourites, try out The Mess Hall's limited edition potluck menu featuring star dishes of their different restaurants.

If you take special joy in preparing your own meals but still want the taste of well-cooked dishes from your beloved restaurants, there are some ready-to-cook options perfect for you. Everyone's childhood favourite fast-food chain Jollibee now also offers frozen packs of their signature selections like ChickenJoy, Tuna Pie, and fries in select branches and supermarkets. Aside from having their famed barbecue-rice meals available for takeout, Reyes Barbecue has also made available frozen barbecue and other deli items so you can cook them for later.
Finally, instead of having the head of your household run to multiple stores, you can have MetroMart get other essentials for you. You can have them pick up groceries from Robinson's Supermarket or Rustan's, and also ask them to buy your meds for you from pharmacies like Generika Drugstore and Watson's. But don't just buy preservative-ridden canned goods and instant meals. Care for your health by stocking up on fresh produce from Bukid Fresh, Zagana, Session Groceries, and more. These online markets source affordable vegetables and fruits straight from local farmers, so you know you're getting the best and healthiest straight to your table.

Now, with these, you'll surely be ready to face the days of isolation at home — all you got to do is be patient. To adjust with the surge of customers, most of these food and delivery services might experience delays in their operations. Ensure the safety of the delivery personnel by opting for cashless payment if possible and always maintaining distance when you finally receive your orders. After all, these people are risking their health as well, not only to bring your essentials to your doorstep but to also provide for their families. Let's all survive through these hard times by looking out for each other.
Next, cultivate these low-maintenance plants for your indoor herb garden.
Comments, questions or feedback? Email us at [email protected].