Singapore is a country where food is almost an obsession with convivial eateries and sleek restaurants popping up by the droves every few months in little pockets and enclaves all over Singapore. But despite the entrant of many new concepts, it's stalwart dim sum restaurants like Summer Palace, Wah Lok Cantonese Restaurant and Spring Court that we all eventually crave.
These prolific Chinese restaurants never go out in style and everyone can agree that in comparison to the more wallet-friendly options such as Swee Choon and 126, they just hit differently. The stay ahead of the curve in Singapore's ever-changing foodie landscape, these giants constantly reinvent their craft, brilliantly in traditional favourites with contemporary ingredients and techniques to create artful delights that will no doubt leave an impression.
Looking for ways to spend a lazy weekend? Luxuriate in a sumptuous variety of moorish dumplings be it steamed or deep-fried as well as a smorgasbord of authentic and inventive Cantonese treats that will no doubt warm the heart—and the soul. Here is our pick of Singapore's 10 best dim sum joints (right now) for you to yum cha with your girls in style.
Injecting a sense of modernity and refinement into traditional Cantonese dim sum, decked out to bear similar opulence as an oriental house for royalty, Cherry Garden over at Mandarin Oriental Singapore is where it's at if you're looking to impress or be impressed. Indulge in unique items such as their crystal dumplings with mushrooms and black truffle, steamed Iberico pork ribs with black bean sauce, steamed wagyu beef dumplings and more. Their weekend dim sum brunch boasts a sizeable selection of elegantly hand-made dim sum that, although minuscule, are profoundly flavoured and absolutely delicious.
Come embark on a gastronomic journey at fine-dining Golden Peony over at Conrad Centennial Hotel that promises a good measure of nostalgia, authenticity and a show of culinary mastery that only acclaimed Chinese Executive Chef Ku Keung can conjure. Melding together familiar Cantonese recipes, premium-quality produce and contemporary technique, allow your senses to take flight. Must-orders include the Crispy Chicken Wing Stuffed with Glutinous Rice that boasts the right balance of tender, crunchy and crispy textures. The delightfully well-balanced Pork 'Siew Mai', Mini Abalone. And let's not forget the 'Zhe Jiang' Vinegar Pork Knuckle, an indulgent collagen-heavy treat that oozes unbelievable flavour.
Granted the palates and preferences of Singaporeans are notoriously fickle and ever-changing, credit has to be given to Hai Tien Lo's remarkable ability to fastidiously keep up with current food trends while at the same time coming up with ambrosial dishes that excite yet hit close to home at the same time. On their menu, expect signatures such as their Steamed Pork and Prawns Dumplings with Fish Roe as well as our personal favourite Steamed Charcoal Barbecue Pork Bun with Black Truffles. Think that all barbecue pork buns taste the same? Pay Hai Tien Lo a visit and let them convince you otherwise.
A crime not to include this stellar stalwart in our list, Man Fu Yuan over at InterContinental Singapore has been lauded by local and regional foodies as one of Singapore's best Chinese restaurants and recipient of the Michelin Plate, one wouldn't dare to dispute that fact. Now led by award-winning Executive Chinese Chef Aaron Tan the food at this Chinese fine-dining restaurant focuses on striking a balance between spices and flavour, giving age-old favourites a glossy sheen of modern techniques harnessing better quality ingredients sourced from various parts of the world. Their weekend dim sum buffet is not to be missed. Expect a stunning array of popular artfully integrated dim sum favourites that encompass both new and old.
Hidden behind the guise of a historic Chinese mansion, Mimi 秘密, aptly named 'secret' in Mandarin is located on the upper floor of a 150-year-old mansion, The Riverhouse. Interestingly, the mansion itself is one of only two such mansions that still remain standing in Singapore. Inside, Mimi epitomises the same chic, the elusiveness of the mansion, which is uplifted by Chef Jesse's injection of contemporary twists on long-standing traditional Chinese cuisine. Armed with more than a decade of experience and a knack for being adventurous and experimental, diners can look forward to a humble selection of mod-Cantonese dishes that will surely rock your socks off. Must-try dim sum items include Chef Jesse's Kurobuta SIew Mai with Pan Seared Foie Gras, Honey Truffle Seafood Beancurd Roll and if you're feeling extra fancy, his Peking duck.
Established in 1989 and operating out of a tiny teahouse to offer fresh handmade dim sum and Cantonese fare to Singapore's Hong Kong expatriate community, Mouth Restaurant is one of those classic joints that never gets old. 30 years on, the teahouse has transformed into a family-friendly restaurant that has remained resolute in its interpretations of Cantonese cooking. We absolutely go gaga over their prawn and banana fritters but it's their Liu Sha Bao that's what loyal customers keep coming back for. In fact, many have lauded it as one of Singapore's Best. In 2014, the restaurant was rated as one of the top 23 dim sum restaurants in Singapore and in 2018, it was voted one of the top Chinese Restaurants in Singapore.
38 Maxwell Rd, #01-01/02 Airview Building, Air View Building, Singapore 069116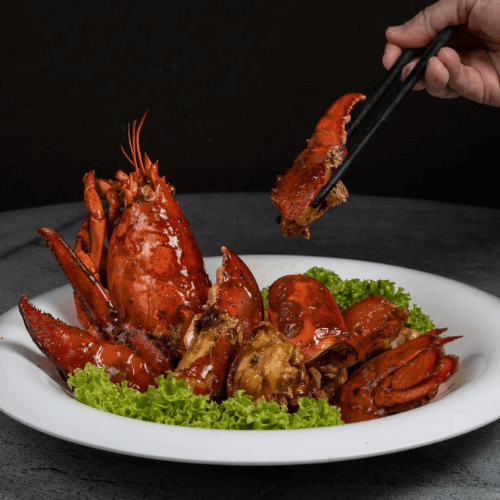 Taking up residence in opulent Jewel at Singapore Changi Airport, Shang Social is the first standalone restaurant venture by the Shangri-La Group. That being said, diners can expect a luxe nothing short of a proper fine dining experience replete with top-notch service and an exciting menu that encompasses three main cuisines—namely Cantonese, Huaiying, and Sichuan— all without being ridiculously expensive. Fittingly, there are three dining enclaves here, dedicated to formal and communal dining, as well as drinks. Among the slew of dim sum available, we recommend trying their Kurobuta Xiao Long Bao, Crispy Vermicelli Roll w/ King Scallops and the Prawn & Conpoy Dumpling Soup.
A prominent establishment located in bustling Chinatown is Spring Court. Standing as one of Singapore's oldest family-run Chinese restaurants this is where you come for authentic Chinese food and perhaps one of the best dim sum around. Opened in 1929, the establishment has seen more than one venue but has since made its home in a beautifully preserved 4-storey heritage shophouse along Upper Cross Street. Their dim sum offerings are kept fairly traditional with minimal tweaks—most of the restaurant's clientele prefer it that way—but dishes that you should definitely try include their Braised Bihun Vermicelli with Ma-La Clam, Roasted Pork Belly and Yong Tau Foo with Minced Prawns.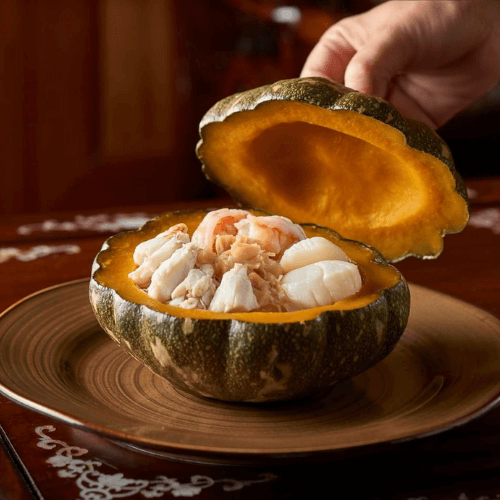 True to its culturally-steeped roots in Cantonese cuisine, Michelin-starred Summer Palace in Regent Singapore is where you go to satisfy your cravings for authentic Hong Kong dim sum. Their selection of dim sum delights offers features mainly the classics but are prepared with finesse and a certain level of refinement to it. For first-timers, you can't go wrong with the likes of their deep-fried yam puffs, congee with live lobster, baked chicken tart and steamed lobster dumplings. If you have room in your tummy left to spare, their desserts here are divine too. The chilled Osmanthus pudding with wolfberries is almost too pretty to eat. Almost.
10. Wah Lok Cantonese Restaurant
Since its opening in 1988, Wah Lok at the Carlton Hotel has set and maintained a high standard for fine Cantonese dining in Singapore, standing tall as one of the best in the city. Beloved by many, Wah Lok is best known for its plethora of seafood dishes but rest assured that their culinary team takes great pride in all other aspects of their menu. Weekends often see a packed dining room and it's usually due to their weekend "Yum Cha" hours. Wah Lok's dim sum menu boasts all the favourites, executed with the same level of mastery as some of Hong Kong's most prestigious restaurants. To start, we always gun for their Steamed Carrot Cake, a unique rendition of the classic dim sum staple that's considerably more pillowy than other traditional versions that we've tried. Other dishes that are impossible to disappoint include their flaky Baked Barbecued Pork Buns, Egg Tarts and delicate Steamed Glutinous Rice Dumplings.
(Photo from: Alvin Tan)
Next, check out these highly acclaimed Italian restaurants to dine at in SG.
Comments, questions or feedback? Email us at [email protected].