What are your predictions for autumn 2023's best beauty trends? While we often associate the season with deep reds and rich brown tones, we also love makeup looks that feature softer and more subtle shades of olive, toffee and khaki.
We're calling this the 'Soft Olive' makeup trend, inspired by Hapa Kristin's latest campaign starring Jang Wonyoung of the K-girl group IVE. Here's how to do it.
Step 1: Pop on a pair of coloured contact lenses
Before you begin your makeup or skincare prep, consider popping on a pair of coloured contact lenses. This step is important if your natural eye colour is on the darker side and you're hoping to create a more vibrant K-makeup look.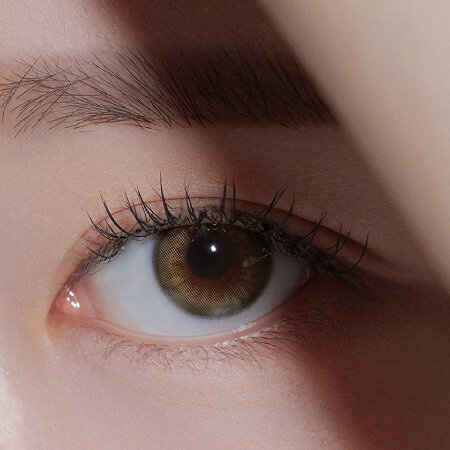 South Korean brand Hapa Kristin's newly released Bittersweet Olive Brown coloured contact lenses contain shades of gold, green and brown that give off a chic and elegant vibe.
Step 2: Build your base with a skin tint
The goal is not to achieve a flawless, glass-like finish for your foundation. Rather, aim for a velvet-like finish. We recommend the Dior Forever cushion foundation as it is designed to enhance its wearer's complexion with a fresh and matte finish.
The product is also infused with beautifying pigments that are designed to adapt to Asian skin tones. Here's hoping that it'll be available in more shades in the near future.
Step 3: Replace your pinks with peaches and browns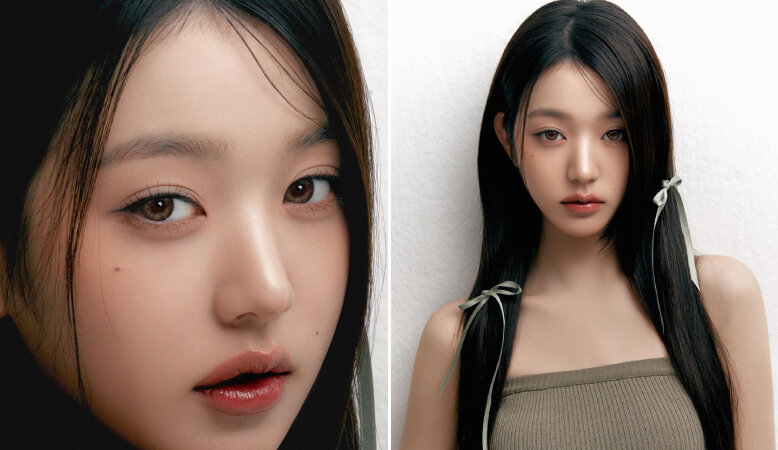 Put away your rosy blushes and opt for autumnal hues instead, such as peach, orange and medium brown. Try the Amuse Soft Cream Cheek in 'Peach Tan', a soft orange hue that will bring a touch of warmth to the entire look.
Use a small amount of this same product on your eyelids, below your eyes, the outer corners of your cheeks, and on the sides of your nose to create a little definition around your facial features.
Fill in the sparse areas of your brows with a brow pencil to keep your makeup as natural-looking as possible. Then, with a black eyeliner, create a winged tip on both of your eyes and dress your lashes with two coats of mascara.
Step 4: Add touches of radiance to the key points of your face
Add a dash of shimmer to the tip of your nose and your cupid's bow (the small area between your nose and lips). You can use your go-to highlighting powder or your beige eyeshadow for this step. For your lips, opt for a product that delivers a satin-matte finish, such as the Amuse Dewy Velvet Lip Tint in 'Seouler'.
Where to buy Hapa Kristin's Bittersweet Olive Brown contact lenses
And there you have it, a beautiful Soft Olive look inspired by Wonyoung! The Hapa Kristin Bittersweet Olive Brown coloured contact lenses are available as dailies (SGD24 for 10 pieces) or monthlies (SGD30 for a pair).
The brand is also giving away a complimentary olive hair scrunchie when you purchase at least a box of this product, available while stocks last. Hapa Kristin offers complimentary standard shipping on orders priced SGD50 and over for selected countries in Southeast Asia, including Singapore, Malaysia, the Philippines and Vietnam. Otherwise, you'll need to add a SGD5 shipping fee to your order.
(Photos from: @hapakristin_kr)
Have you heard of the fox cut? This trending hairstyle can create the illusion that your hair is fuller and more voluminous than it actually is.

Comments, questions or feedback? Email us at [email protected].