We've all been told to wash our faces daily to maintain good grooming. But did you know that you don't always have to wash your facial skin with a cleanser? You read that right! It may surprise you but many have been swearing by the "water cleansing" TikTok trend. What is it exactly? Read on to know more.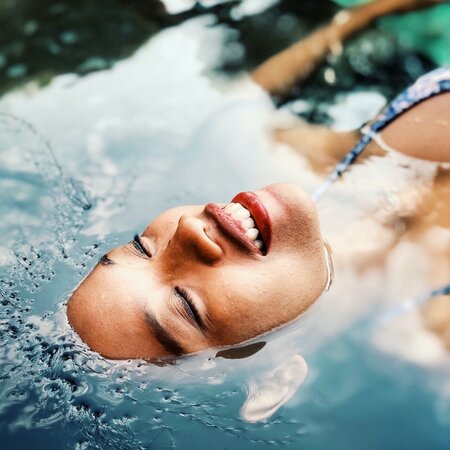 What is the water cleansing skincare trend?
Water cleansing is exactly what it sounds like — washing your face with only water. The hack was introduced to TikTok by beauty influencer Ava Lee or @glowwithava. Since then, water cleansing has gained popularity on and beyond the video-sharing platform with many swearing that it improved their complexion.
However, the hack itself is actually not an entirely new concept and the method has been practised and discussed by other beauty lovers on other social media sites such as YouTube.

Who should do water cleansing?
The main goal of water cleansing is to retain moisture in the skin. So those who have dry and dehydrated skin can benefit most from the method.
If your skin feels tight and dry after cleansing in the morning, you can skip the cleanser and try washing with just water. By doing this, you're lessening your chances of damaging (or, in some cases, further damaging) your skin barrier.
As you may know, the skin barrier is the one responsible for keeping hydration in the skin and keeping out dirt, pollutants and more; having a compromised skin barrier can lead to a host of problems.
However, if you have very oily or combination skin, water cleansing may not be for you because the excess sebum on your face may cause acne if not washed off properly. Instead, look for a gentle cleanser with a low pH that will clean the skin without drying or damaging your skin.
How to do water cleansing
Doing water cleansing is pretty straightforward. You just need to splash some water onto your face and scrub your skin lightly using your fingertips. However, this should only be done in the morning and only when you've done double cleansing the night before.
What do you think of this trend?
Next, check out these moisturisers that are perfect for Singapore weather.

Comments, questions or feedback? Email us at [email protected].